If you are headed to Disney World, booking your FastPasses is an absolute MUST. Having a FastPass means getting to skip the long wait times for your favourite ride. Whenever I have a FastPass, I feel like a total celebrity skipping the line at Disney World!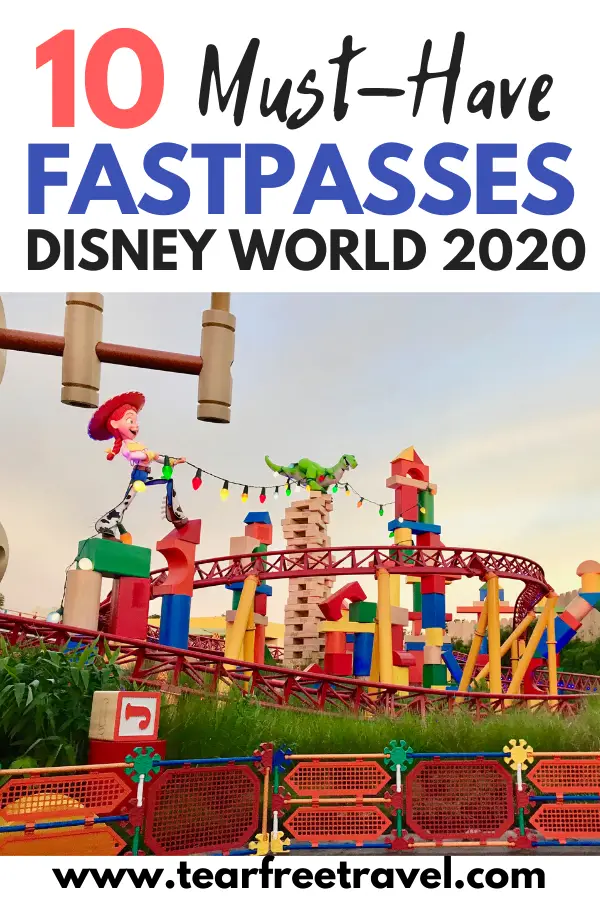 Do FastPasses cost money?
No! FastPasses are absolutely FREE with a Disney World Park Ticket. There is no cost to a FastPass and all you have to do is book in advance to secure the best rides.
When can I book my Disney World FastPasses?
If you are staying at a Disney Resort, you can book your FastPasses as early as 7am eastern time 60 days before arrival to your Disney Resort. You will be able to book your FastPasses for your entire stay on this date, so it can be helpful to book the most competitive FastPasses towards the end of your trip. Booking your FastPasses 60 days in advance is one of the most important perks of staying at a Disney Resort.
If you are staying off property, you'll be able to book your FastPasses 30 days before your trip. Unfortunately many of the good FastPasses will be taken, but if you keep checking back into the app every day there is a good chance you will still be able to score some in demand FastPasses!
How to get difficult FastPasses?
Be online at 7am! You'll want to sign in just before 7am and be ready to book your most difficult FastPasses first!
Stay at Disney Club Level. There are several resorts that offer extra 'club level FastPasses' in you stay in a Club Level room at their resort. These can be booked 90 days in advance.
Book a Disney VIP tour. If you want to spend the cash, this is the absolute best way to ensure that you will get on every ride at Disney World. A VIP tour will cost you a pretty penny, but it will mean no lines for any rides at the park!
What are FastPass tiers?
Due to the popularity of some rides, Disney has introduced a FastPass tier system. Tier One rides are the most popular rides and you can only book ONE Tier One ride per day using the FastPass System.
Hollywood Studios Tier 1 Rides:
Mickey & Minnie's Runaway Railway (Opens March 4)
Millennium Falcon: Smugglers Run
Slinky Dog Dash
Epcot Tier 1 Rides
Frozen Ever After
Soarin'
Test Track
Epcot Forever
Animal Kingdom Tier 1 Rides
Avatar Flight of Passage
Na'vi River Journey
The 10 Hottest FastPasses at Disney World in 2020
Avatar Flight of Passage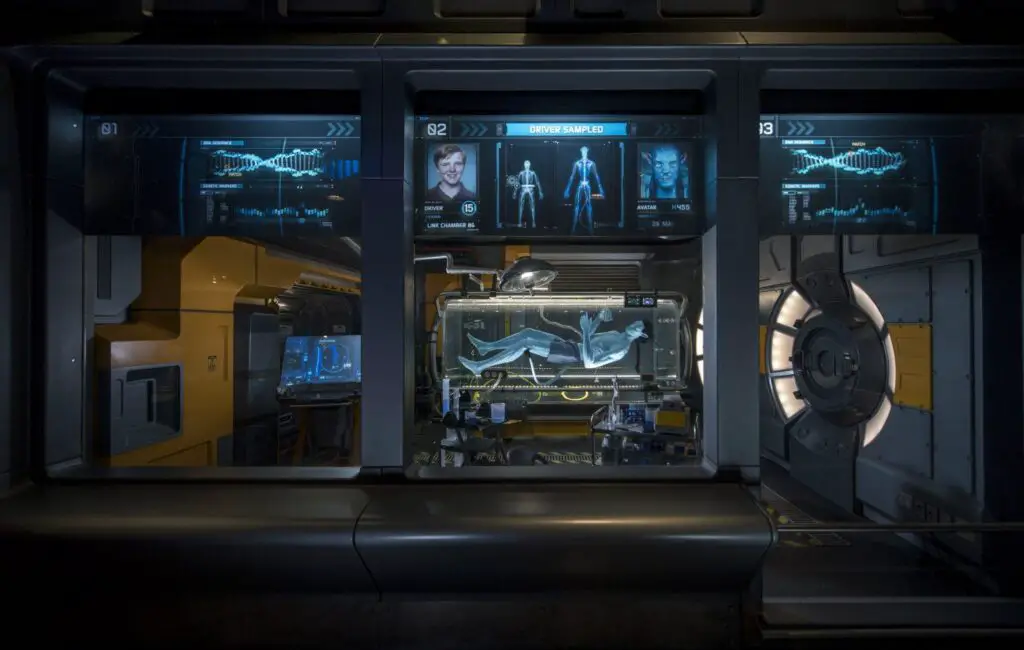 Animal Kingdom (Tier 1): One of the newest rides to hit the Animal Kingdom, the lines can be 3+ hours. This 3D thrill ride is a Tier 1 ride.

DINOSAUR
Animal Kingdom: DINOSAUR takes you back on an exciting journey to prehistoric times! Warning: This ride is scary for young children! While the wait for this ride is indoors, the wait time can be 2+ hours.

Expedition Everest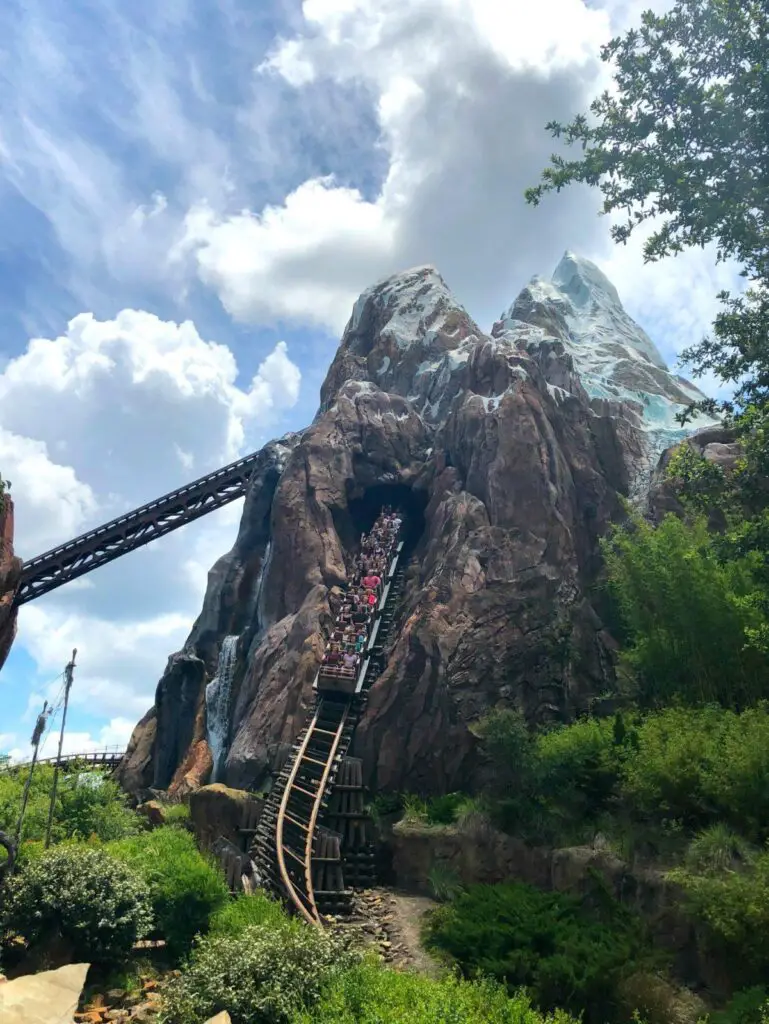 Animal Kingdom: This is one you want to get as soon as possible! Expedition Everest in one of Disney's most thrilling coasters. Wait times can be 3+ hours!

Frozen Ever After
Epcot (Tier 1): A musical tour of Frozen! If you can only get one FastPass, go for this one! I've seen crazy wait times for this ride!

Na'Vi River Journey
Animal Kingdom (Tier 1): This ride takes you through the enchanting rainforest of Pandora. Just as with Flight of Passage, this ride is still pretty new, so make sure to grab a FastPass if you can.

Peter Pan's Flight
Magic Kingdom: Take a journey through the memorable scenes of Peter Pan. This ride sometimes dips into the hour-long wait time, but usually, you'll wait more for this ride.

Seven Dwarfs Mine Train
Magic Kingdom: This is another popular coaster at Disney World. One of Disney's most popular thrill rides in the Magic Kingdom.

Slinky Dog Dash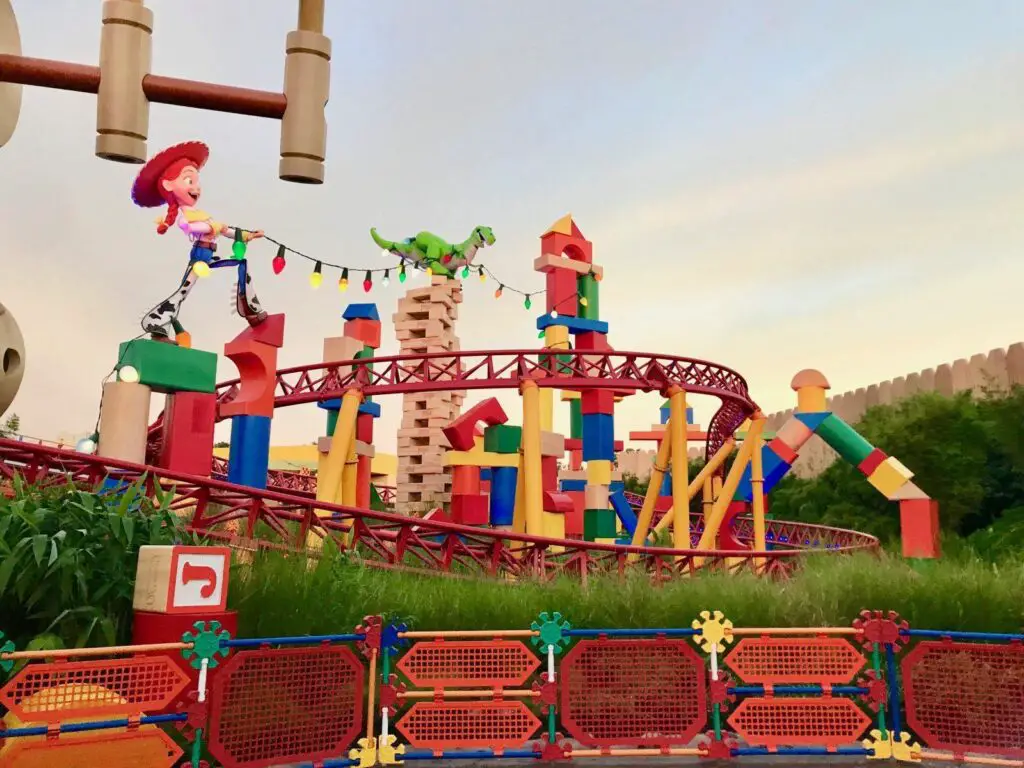 Hollywood Studios (Tier 1): Slinky Dog Dash is one of the newer attractions in Disney's Hollywood Studios, and wait times can be crazy! Don't miss out on this fun coaster. This is a Tier 1 ride.

Soarin'
Epcot (Tier 1): This magical 3D ride takes you around the world! The wait time for this ride is usually about 1-2+ hours, but the FastPass line can have you in and out in 20 minutes or less!

Millennium Falcon: Smuggler's Run
Hollywood Studios (Tier 1): This is probably the hottest ride at Disney World this year. If you have to wait in line, you may spend a good portion of your day waiting to check out this new Star Wars themed ride. Thankfully, Disney has recently added it to the Tier 1 FastPasses and this one is going to book up fast!
Pin for Later!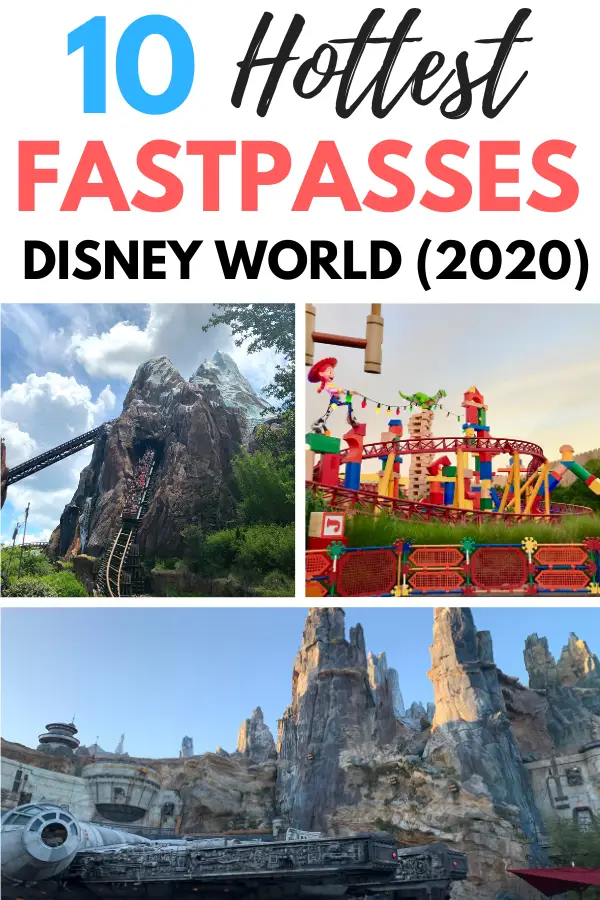 I hope this list has helped you plan out your trip so you don't miss these must have Fastpasses!