Just like every other borderline obsessive HGTV watcher, I am in LOVE with tiny houses. What's not to love really? Gorgeous designs, cool space-saving ideas, and amazing interiors are the stuff my dreams are made of. Realistically though, with two kids, two dogs, and a closet the size of some tiny houses, there is no way I could ever actually live in one. I would love to rent a tiny house for vacation though, which to me is the best of both worlds.
I've scoped out rental websites for the best family-friendly tiny houses that you can rent for your next vacation. These tiny house rentals are a perfect way to enjoy spending time with kids in a unique setting. Many of these tiny houses are located in beautiful settings
Putney, Vermont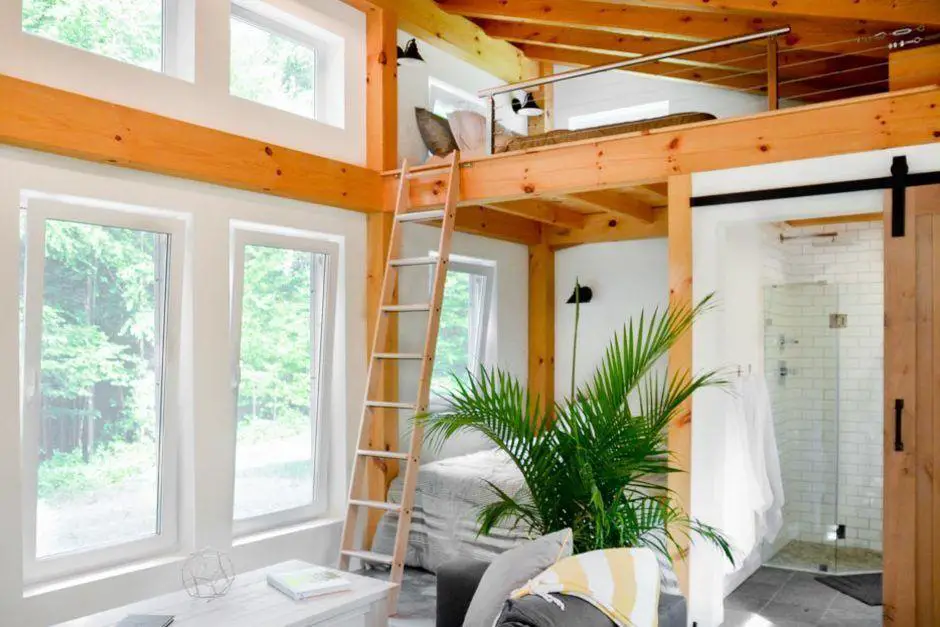 If you haven't heard of Kid and Coe before, be prepared to spend the next 2 hours looking through some of the amazing properties they have in absolute awe. This website showcases only the best of the best when it comes to family-friendly properties. The tiny timber-frame residence is no exception! The house looks right out of a magazine!
"Grab a chance to try out tiny home living with your kids in this cozy Vermont cottage, set on 9 acres of land with forest views and smart technology. The 300 sq ft space has beautiful exposed beams with a bright, clean, and energy efficient atmosphere. It features some of the latest smart technology – haiku lights, big fan, and nest. The California King size bed is a cozy spot to hang out with your family and the rainfall shower fixture in the bathroom is a treat"
Lititz, Pennsylvania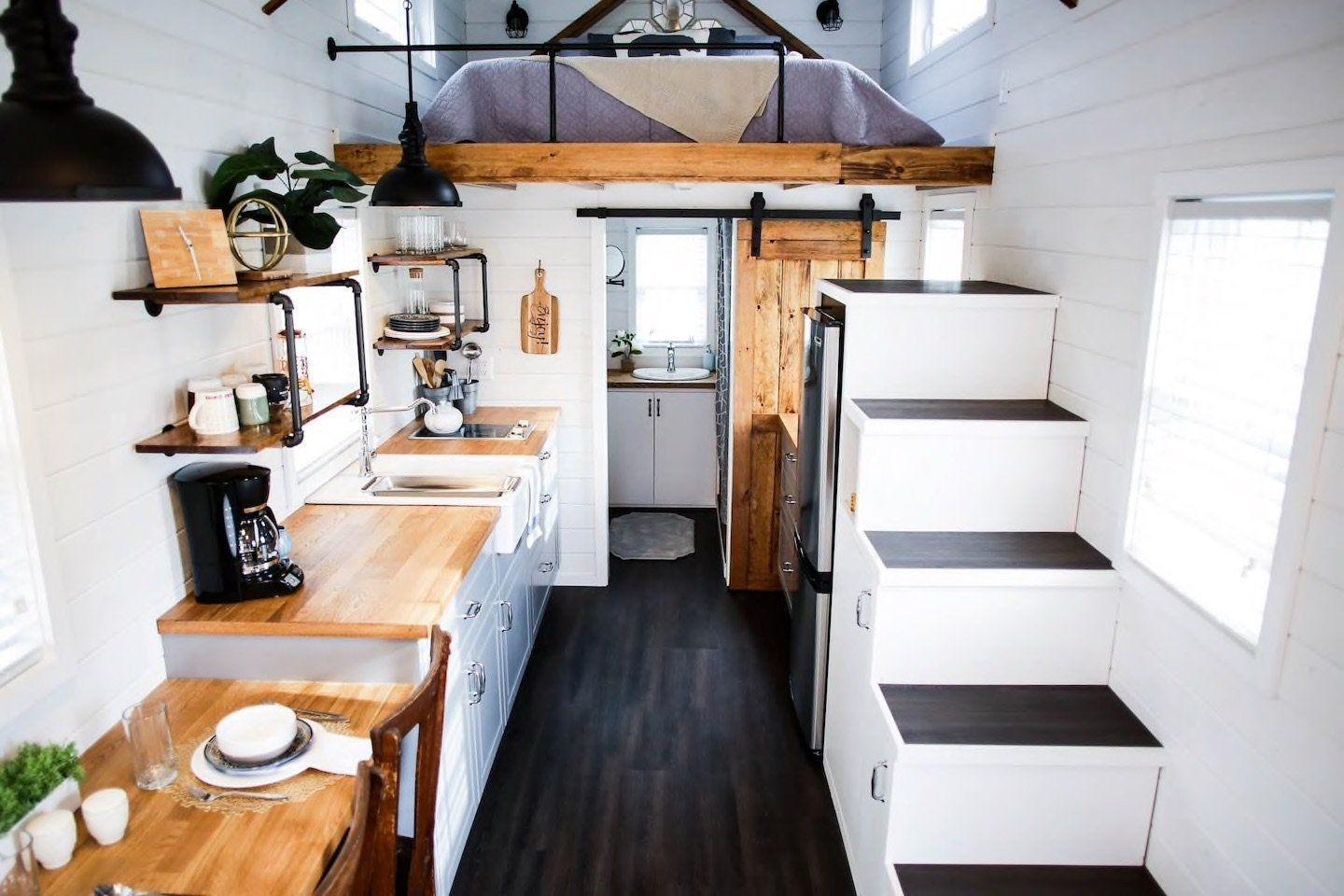 This gorgeous farmhouse style tiny house looks like the perfect getaway from the hustle and bustle of city life. A beautiful Queen-sized loft bed and a separate pull out sofa make it a kid-friendly space. This cozy space is picture perfect!
"Our cozy tiny home is nestled on our working farm, surrounded by beautiful Pennsylvania pastureland. Giving you the opportunity to unplug without wifi or tv, we are ideally located just a couple minutes from downtown Lititz voted America's coolest small town in 2013, and only a short drive from historic downtown Lancaster which boasts great eateries, art, and entertainment."
If it's your first time using Airbnb you can save on your first stay by using my Airbnb discount link.
Dayton, Kentucky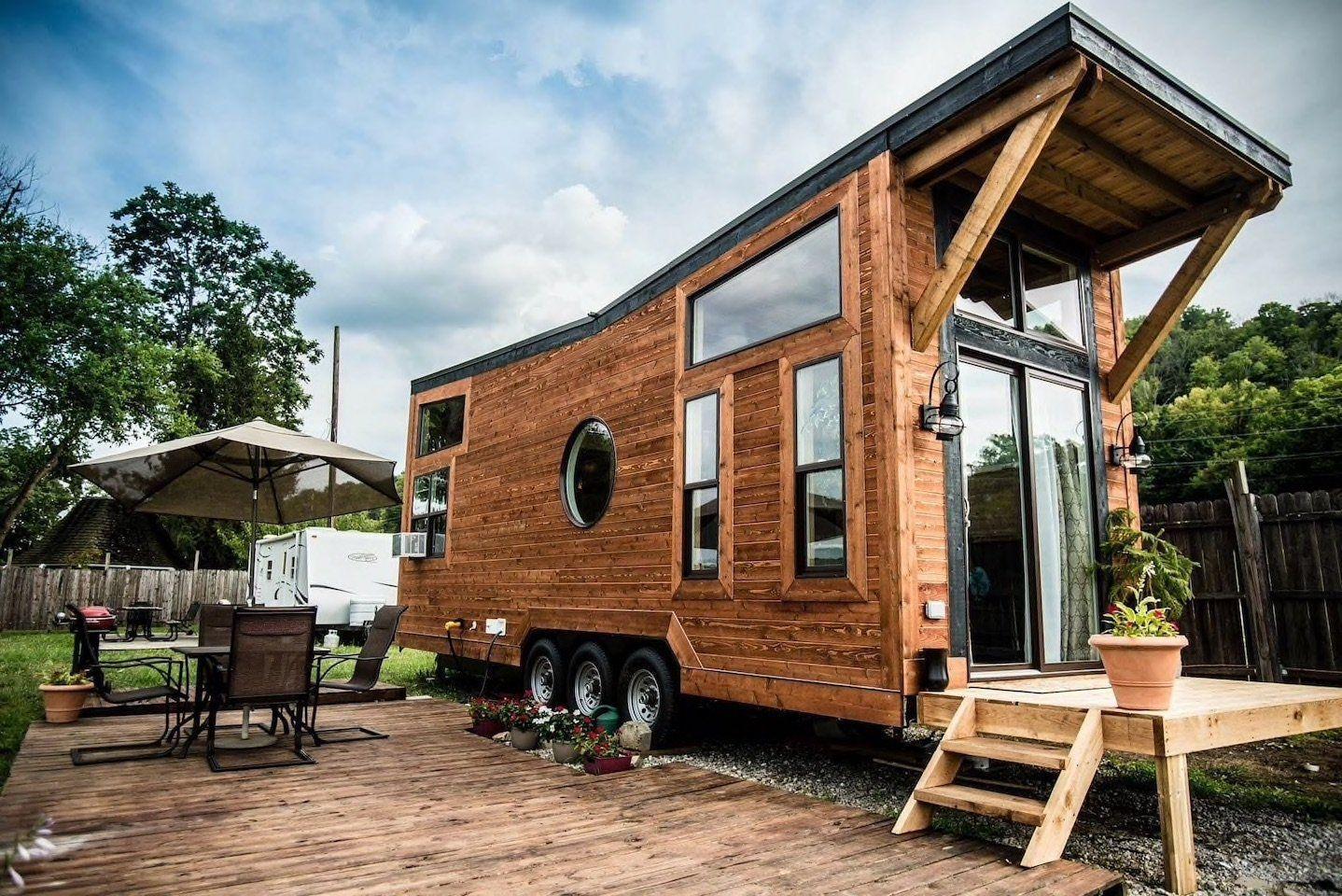 If you are looking to get away from the hustle and bustle, but still keep close to the city, this Tiny House rental  may be the perfect fit! It includes one bedroom with a full sized bed and a loft with a king-sized bed making it the perfect size for families.
"Our tiny house is Located just minutes from Downtown Cincinnati and Newport on the Levee Retail Experience, Riverside Marina is the perfect choice for all seasons. Featuring a full-service restaurant and bar, with live entertainment on weekends"
Fayetteville, Arkansas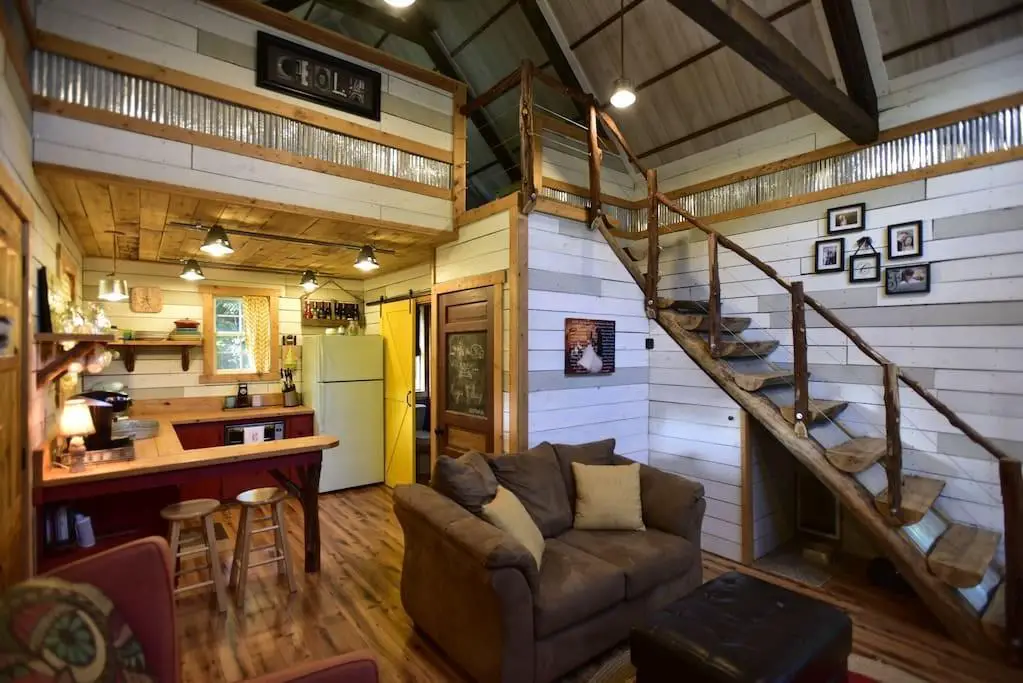 If you are looking to rent a tiny house with a mix of rustic charm and everyday luxury, this tiny house vacation home is for you! It has me sold with the outdoor shower and backyard chickens! Set on a beautiful oasis, this place has all the amenities and is well set up for young families.
"Located 15 minutes from town, enjoy full amenities and the tiny home experience nestled in a valley in the heart of the Ozarks or take a short ride to town for excellent shopping, dining, entertainment and sight seeing."
Pigeon Forge, Tennessee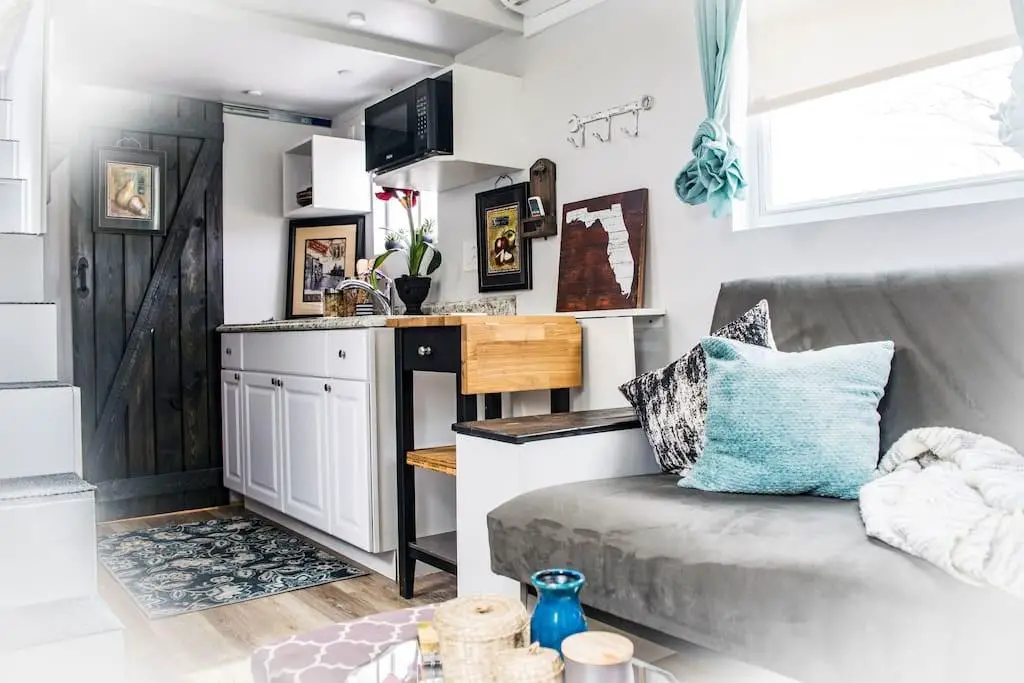 I have always wanted to explore Gatlinburg and the Great Smokey Mountains National Park in Tennessee and this Tiny House vacation rental looks like the perfect starting point! Located in an RV park with amenities, there are lots of activities little ones to enjoy in this area. Check out this Gatlinburg Guide for the best things to do in the area!
"WheelLife Tiny Homes has now brought their unique riverside lodging experience to Gatlinburg! Our tiny house is located at a beautiful and private RV park which is the perfect choice for all seasons. Located on a branch of the Pigeon River, our serene family setting is still very convenient to all area attractions, in a peaceful setting of trees spaced specifically for shade that accommodates local wildlife e.g. birds, squirrels, woodchucks, etc., on well kept treed sites with private decks and patios."
Clyde, North Carolina, United States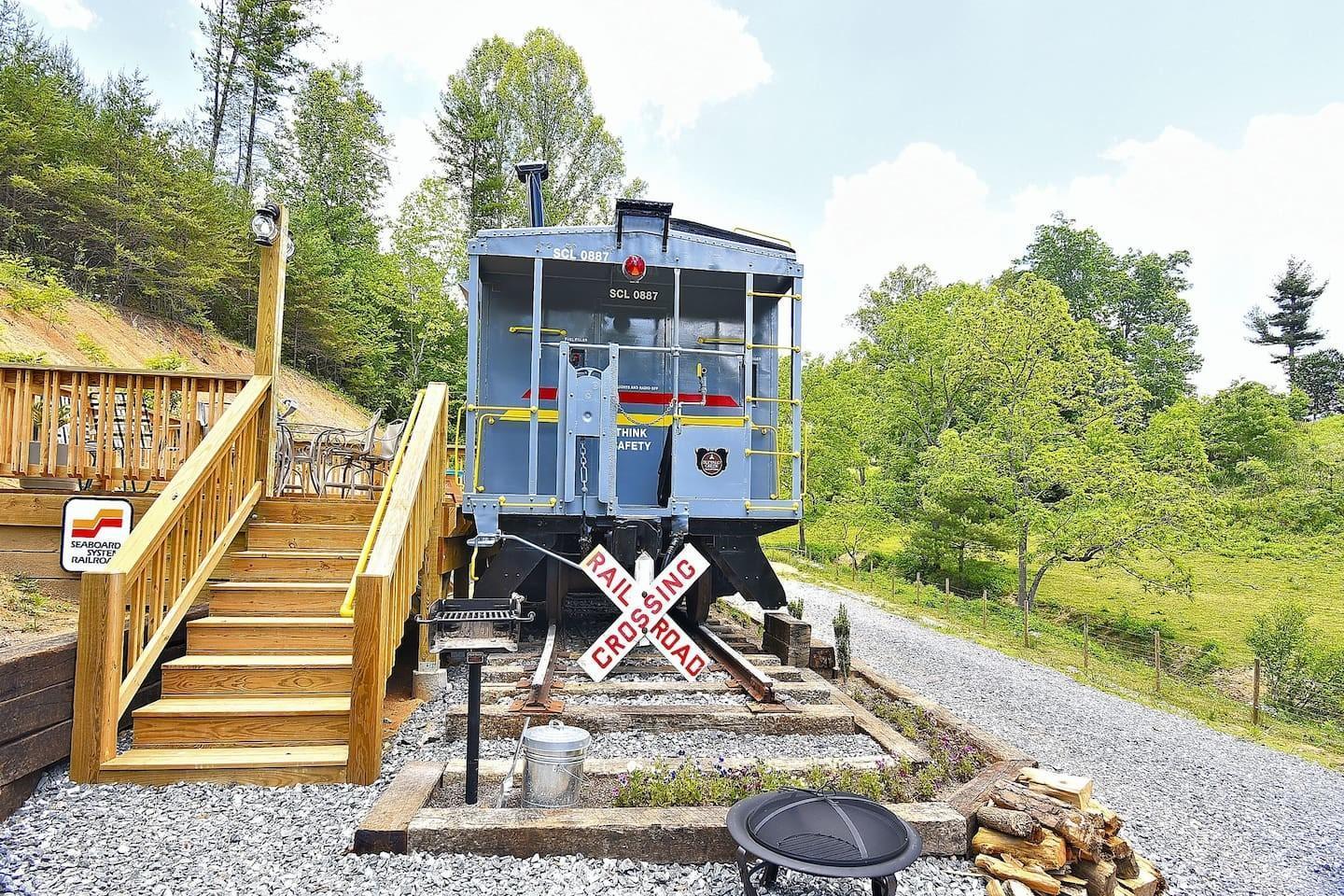 This one is definitely going on the bucket list! My son would LOSE HIS MIND if he knew that we could possibly stay overnight in a train caboose! The interior of this caboose is completely up to date and gorgeous, making it nice for kids and adults alike. Complete with a swingset and rock climbing area as well as a chance to get up close and personal with the animals.
"Looking for a unique get away to the mountains? Kids & adults both will love to sleep in our completely renovated train caboose. To add to the fun, this caboose is located in the Smoky Mountains of NC on a 65 acre buffalo ranch!" – Airbnb Listing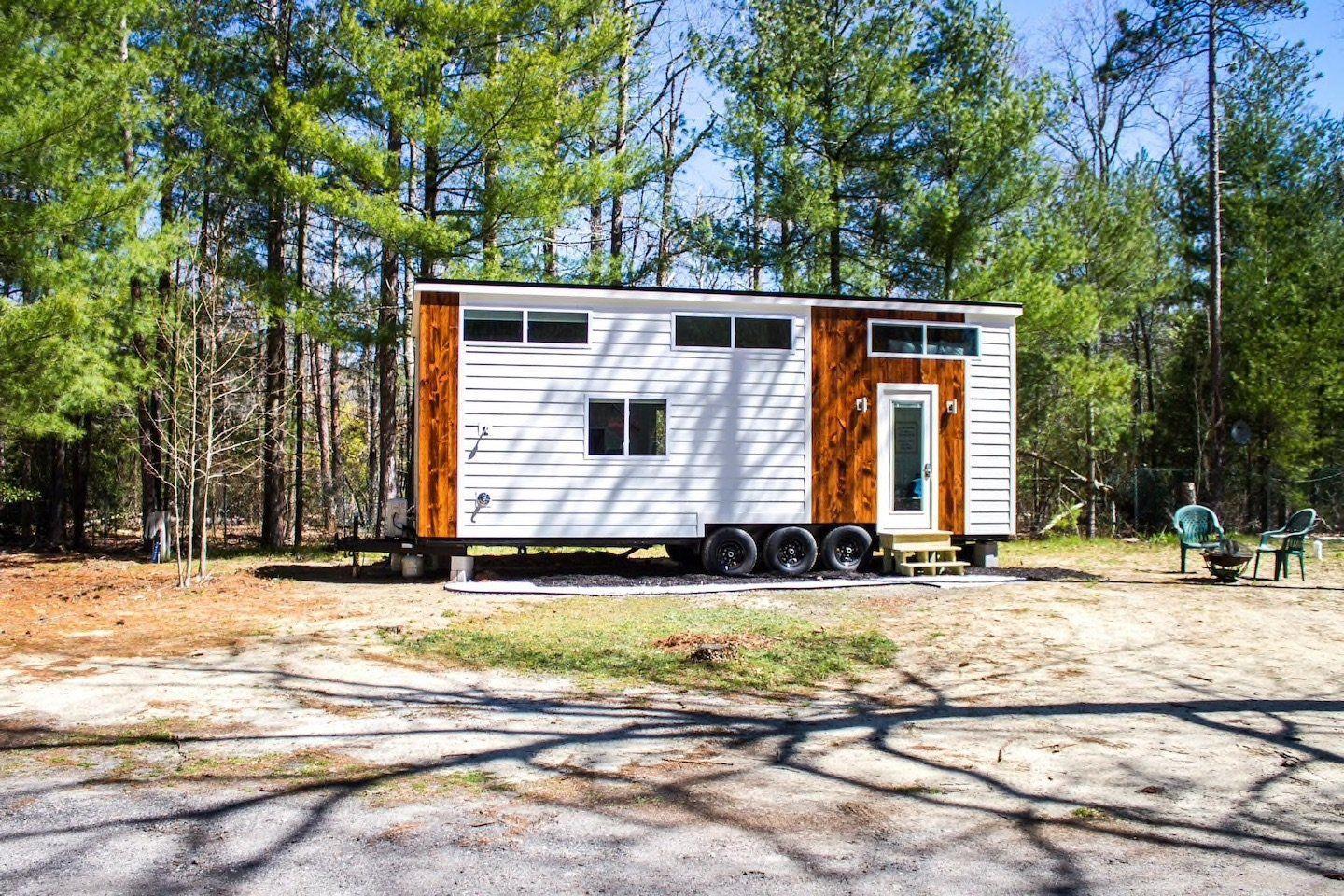 Egg Harbor Township, New Jersey
This gorgeous tiny house is located in an RV park that is complete with a community pool. Hosting up to 6 guests, it is large enough for the whole family to join. I absolutely love the modern interior of this Tiny Home.
"Have you ever wanted to try out tiny house living? This is a great way to do that & get a little R & R. The tiny house is build on a 28 foot trailer and is located in a RV park, nestled in the woods with a river nearby. With only 15 minutes to Ocean City & 30 minutes to Atlantic City, it is the best of both worlds."
All photos courtesy of Kid & Coe and Airbnb