Are you looking for some family travel inspiration? These family travel quotes are the perfect pick me up for those hard days. I love collecting travel inspirational quotes, and my house is filled with little sayings that make me smile and fuel my wanderlust. These quotes about traveling with family lift me up every time I see them! Do you have any favorite travel inspirational quotes? Drop me a line in the comments below with your favorite inspirational quotes about traveling and I'll include them in this list!
Editors note: You are welcome to share and use the original images contained below. Please give credit back to our page. Non-commercial use only.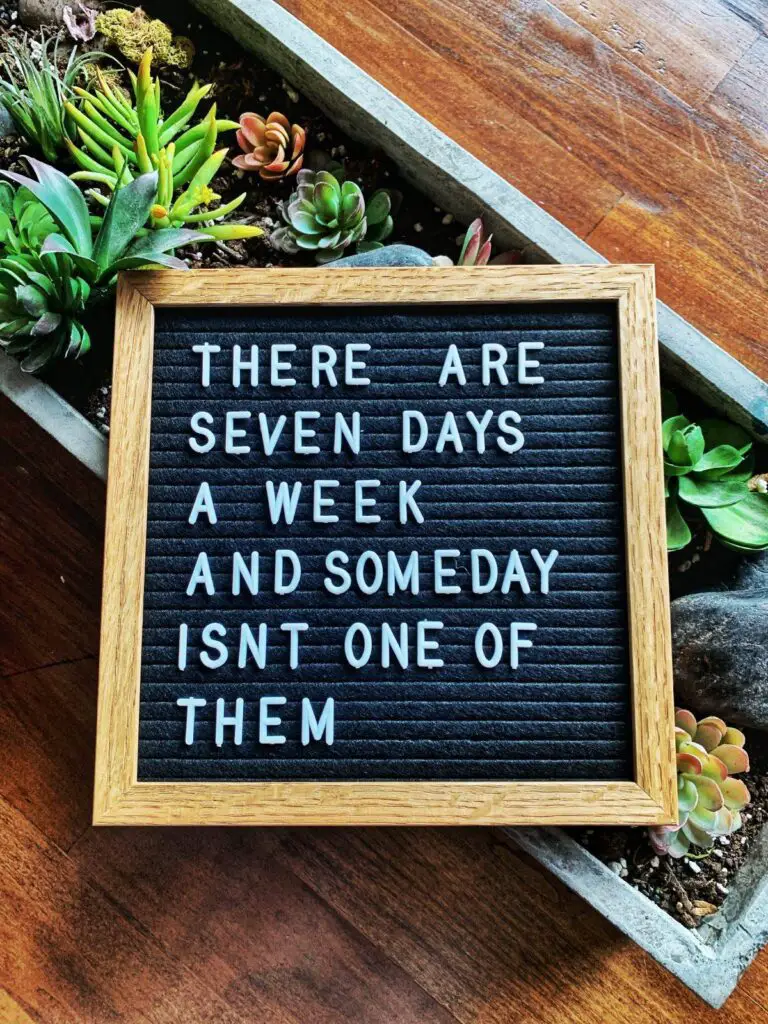 Grab a felt message board and change out your quotes as often as you want! We love this one around our house. You can find it on Amazon here!
How to use your quotes about travel with family
I hope you enjoy these travel with family quotes and sayings – if you're inspired by these travel with kids quotes make sure to put them to good use! One of the best ways to remember your family trip and celebrate your family journey is with a photobook. We create a photo book after every trip with our family. It's so nice to have memories of our family vacations together that we can look back on forever. We use these wanderlust quotes to inspire our family trip captions. Our favorite company to create high quality photobooks is Mixbook, we love their stuff!
Travel With Family Quotes and Travel Inspiration
Family Vacation Quotes
1.  'Let's wander where the WiFi is weak'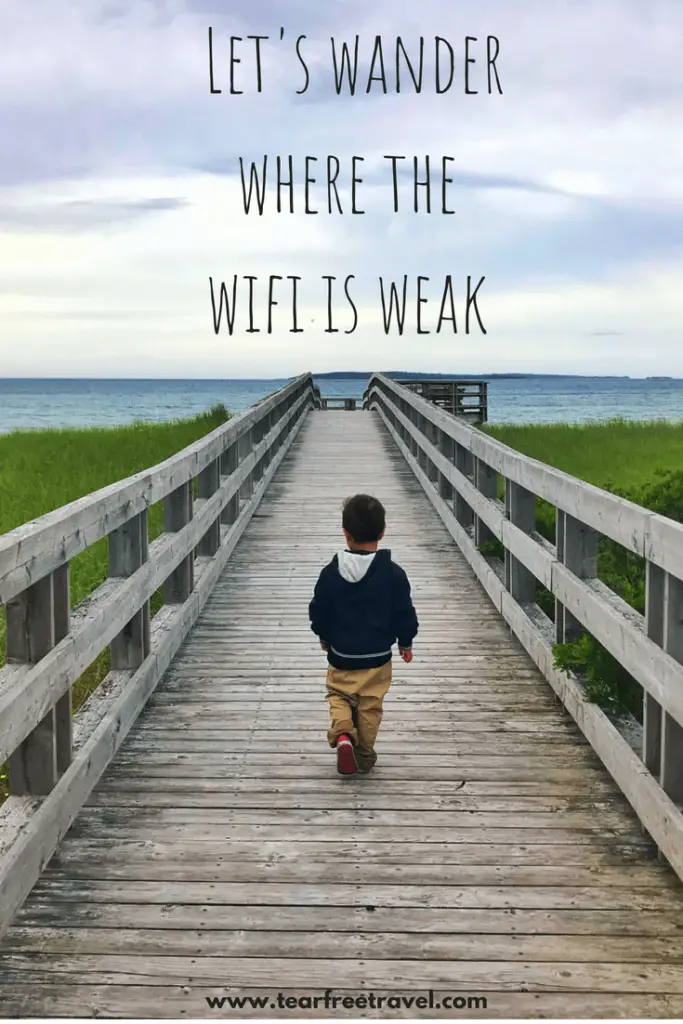 2. 'It doesn't matter where you're going, it's who you have beside you'
3.  "Take only memories, leave only footprints." – Chief Seattle
4. "Not all those who wander are lost." – J. R. R. Tolkien [pillow]
5.  "Life is either a daring adventure or nothing." – Helen Keller
6. "Any day spent with you is my favorite day" – A.A. Milne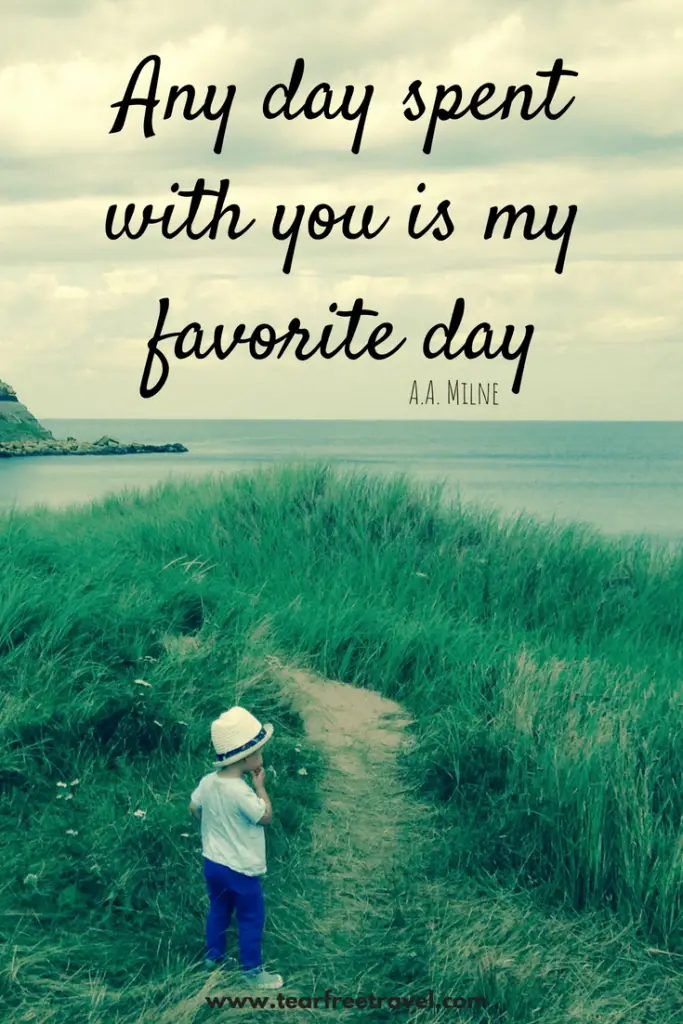 7.  "Oh, the places you'll go." -Dr. Seuss
8.  "Collect Moment, Not Things."
9. "In America, there are two classes of travel: first-class and with children. " — Robert Benchley
10. 'To travel is to live'
Quotes about adventure and travel
11. "Jobs fill your pocket, but adventures fill your soul." – Jamie Lyn Beatty [travel bullet journal]
12. "Life is better barefoot"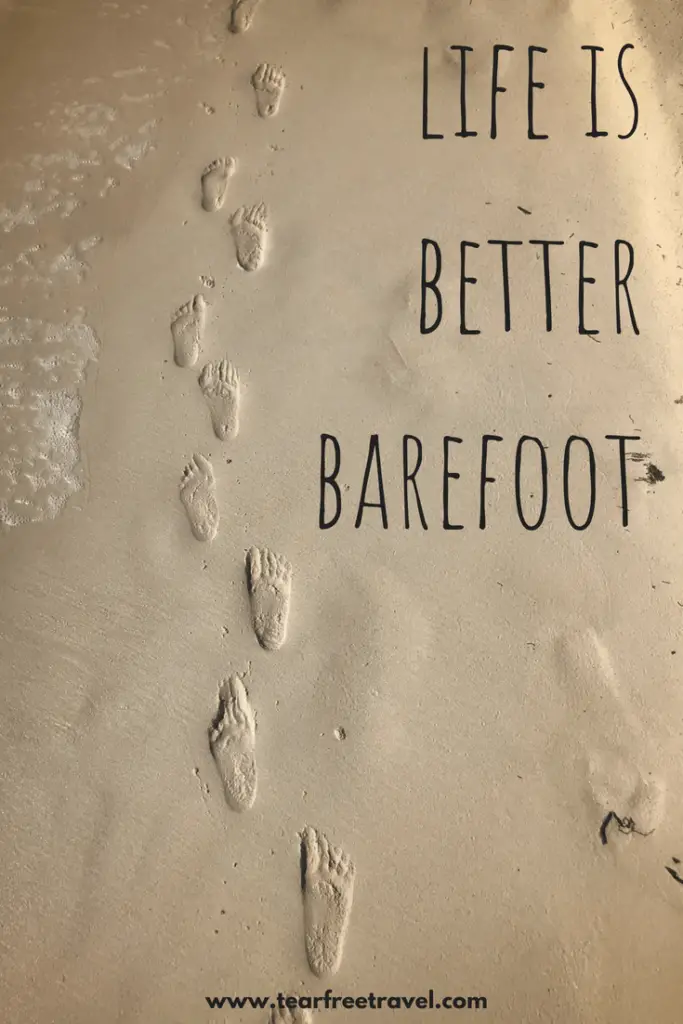 13.  "To Travel is to Live" – Hans Christian Andersen
14. "Travel isn't always pretty. It isn't always comfortable. Sometimes it hurts, it even breaks your heart. But that's okay. The journey changes you; it should change you. It leaves marks on your memory, on your consciousness, on your heart, and on your body. You take something with you. Hopefully, you leave something good behind." – Anthony Bourdain
15.  "Travel is the only thing you buy that makes you richer" [sign]
16. "There are no foreign lands. It is the traveler only who is foreign." – Robert Louis Stevenson
17. "Travel is fatal to prejudice, bigotry, and narrow-mindedness." – Mark Twain [poster]
18.  Adventure Awaits [Wall Decal]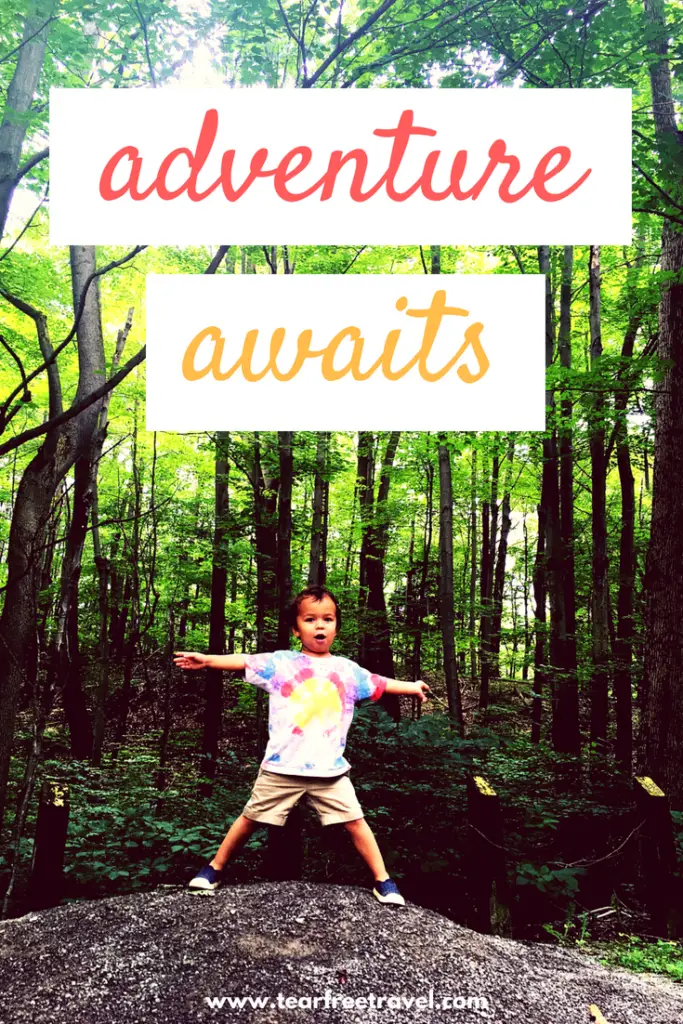 19. "If you wish to travel far and fast, travel light. Take off all your envies, jealousies, unforgiveness, selfishness and fears." — Cesare Pavese
20.  "Travel makes one modest. You see what a tiny place you occupy in the world." – Scott Cameron
Family Adventure Quotes
21. "As soon as I saw you, I knew adventure was going to happen." – Winnie the Pooh [poster]
22. "I have found out that there ain't no surer way to find out whether you like people or hate them than to travel with them." – Mark Twain
23.  "Once a year, go someplace you've never been before." – Dalai Lama [wall art]
24.  "People don't take trips; trips take people." – John Steinbeck
25.  "Always take the scenic route"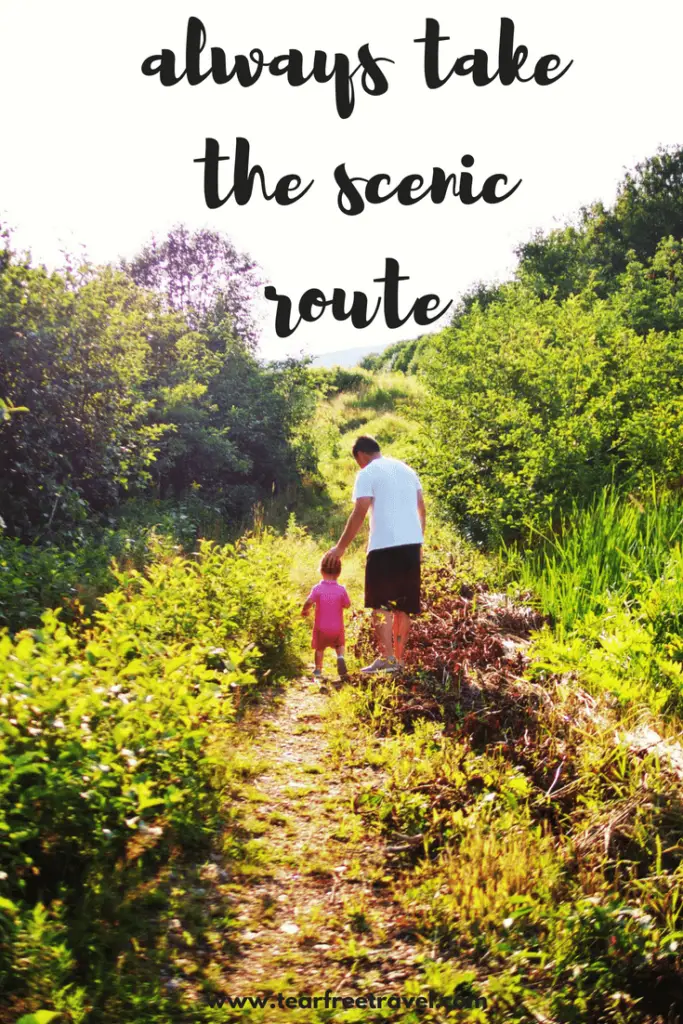 26.  "Traveling — it leaves you speechless, then turns you into a storyteller." – Ibn Batutta
27. "Travel in the younger sort is a part of education; in the elder, a part of experience' – Francis Bacon
28. "No road is long with good company" [luggage tag]
29.  "Of all the books in the world, the best stories are found between the pages of a passport"
30.  "You weren't born to just pay bills and die"
Quotes about family travel
31.  "There's no time to be bored in a world as beautiful as this"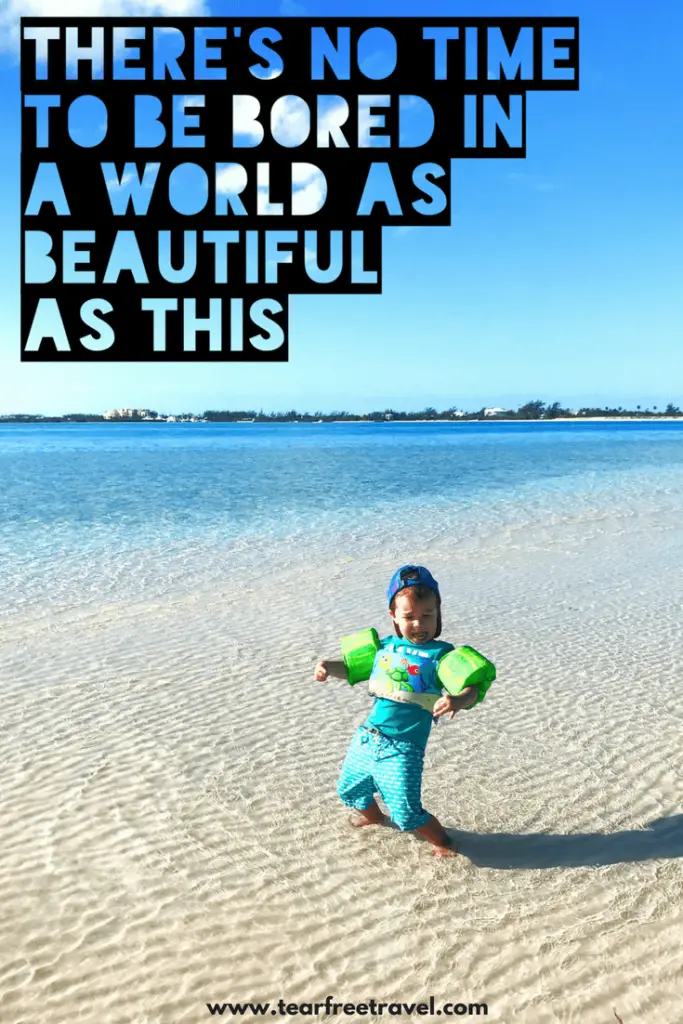 32. "There are no perfect parents and there are no perfect children, but there are plenty of perfect moments along the way" – Dave Willis
33. "The world is a book and those who do not travel read only one page" – Saint Augustine [travel journal]
34.  "When in doubt, travel"
35.  "Do more things that make you forget to check your phone"
36. "Happiness is, planning a trip to somewhere new, with someone you love"
37. "We travel not to escape life, but for life not to escape us"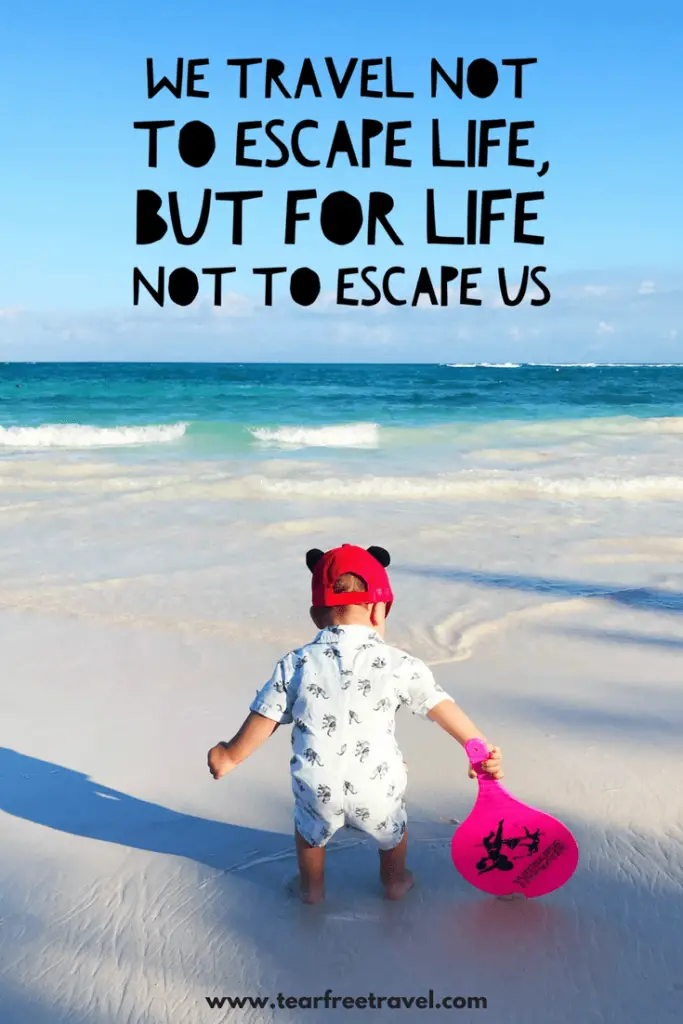 38.  "May your adventures bring you closer together, even as they take you far away from home" – Trenton Lee Stewart
39. "Every day of our lives we make deposits in the memory banks of our children" – Charles R. Swindoll
40. "I'd rather have a passport full of stamps than a house full of stuff" [mug]
Traveling together quotes
41.  "With age, comes wisdom, with travel, comes understanding"  – Sandra Lake
42. "I can always make more money; I cannot make more time"
43. "Time is precious. Waste it wisely."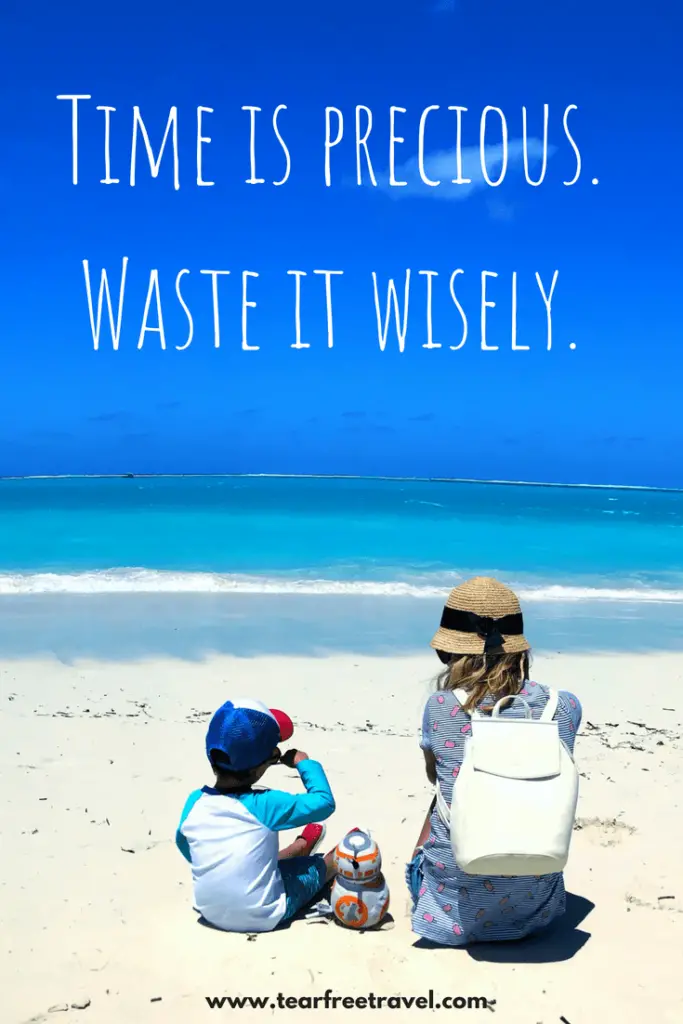 . 
44. "Never get so busy making a living that you forget to make a life" – Dolly Parton
45. "Travel is not a reward for working, it's education for living"
46. "Life is better in flip flops" [t-shirt]
47.  "Let's go on a trip, somewhere far away, with nothing but good people and happy thoughts"
48. "Travel is my therapy"
49.  "If we were meant to stay in one place we'd have roots instead of feet" – Rachel Wolchin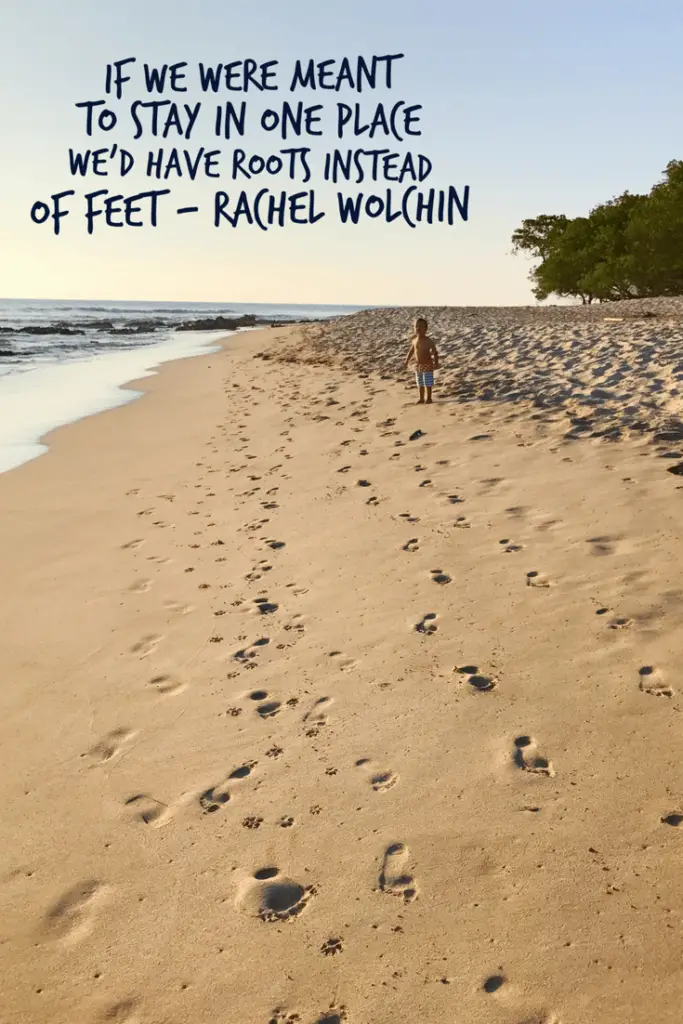 Vacation with family quotes
50. "Fill your life with adventures, not things. Have stories to tell not stuff to show"
52. "I need vitamin sea"
51. "I haven't been everywhere. But it's on my list" – Susan Sontag

53. "Having kids is a reason to travel. Never a reason to stop"
54.  "Just go"
55. "Happiness comes in waves"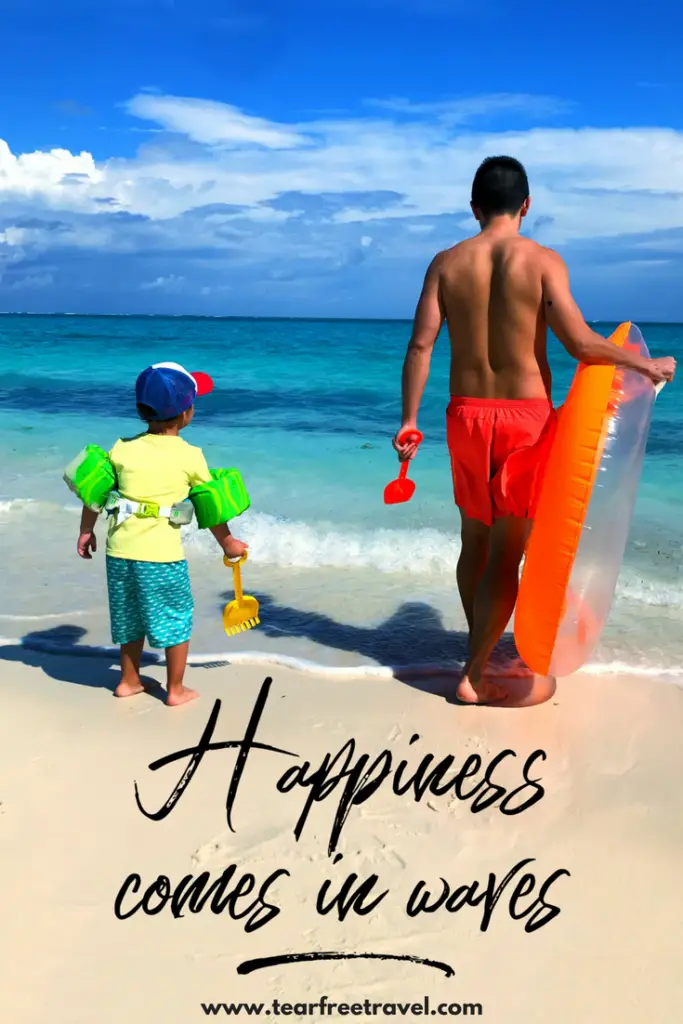 56. "Wander often, wonder always"
57. "Not all who wander are lost"
58. "Say yes to new adventures" [journal]
59. "At the end of the day, your feet should be dirty, your hair messy and your eyes sparkling" – Shanti
Family that travels together quotes
60. "Memories made together last a lifetime"
61. "Traveling in the company of those we love is home in motion"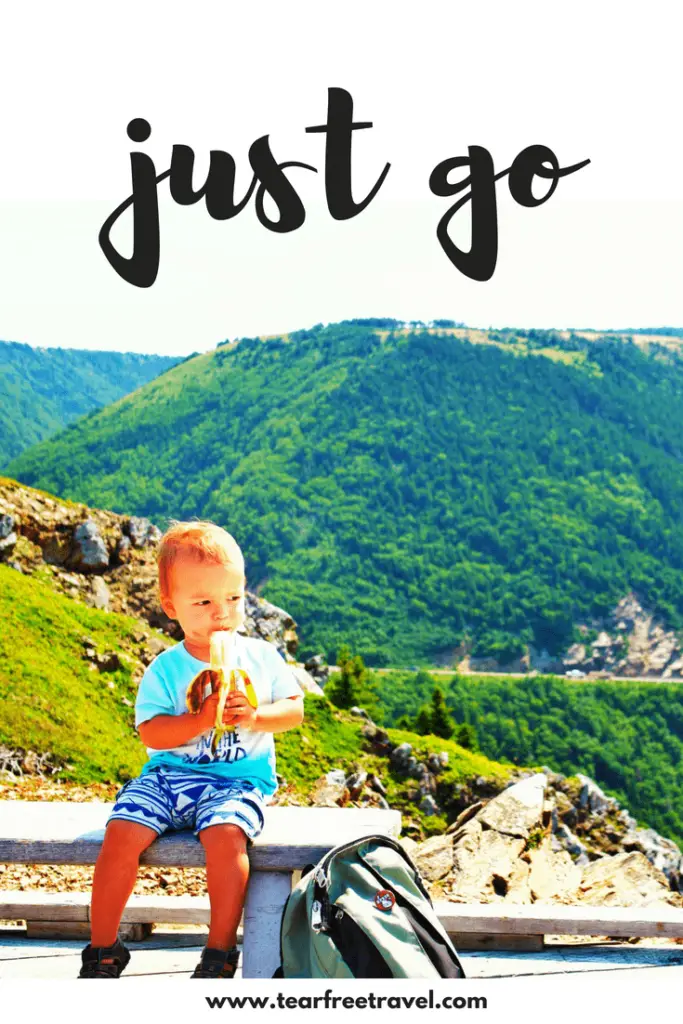 62. "Let's find some place beautiful to get lost"
63. "Veni. Vidi. Amavi" (We came. We saw. We loved)
64. "Take me to the mountains" [vinyl decal]

65. "It's bad manners to keep a vacation waiting"
66. "Life is short and the world is wide"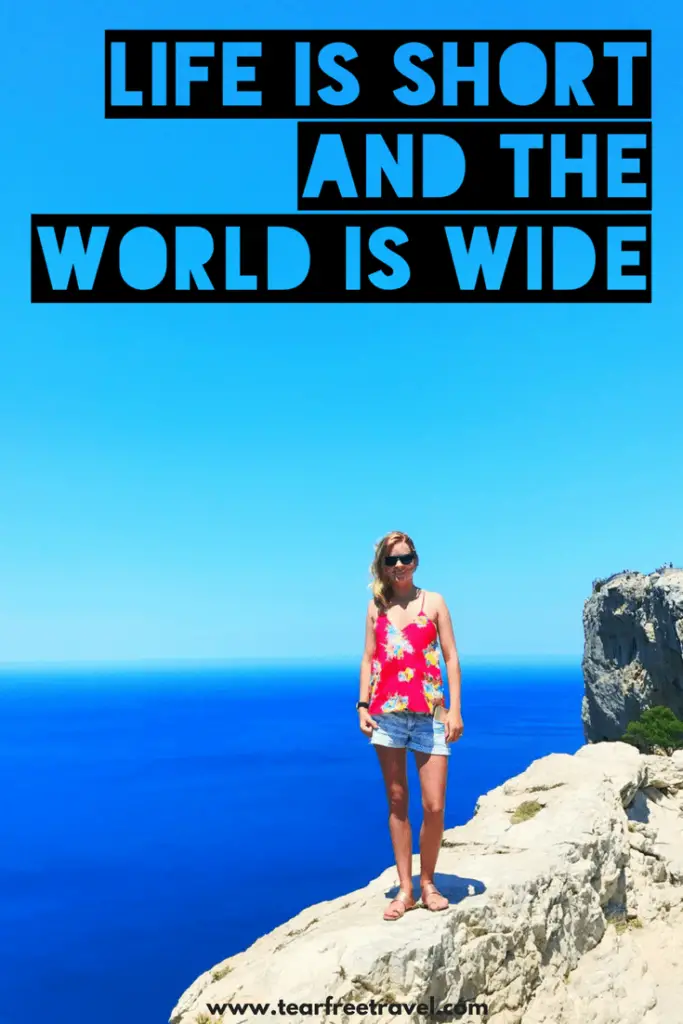 . 
67. "Because in the end, you won't remember the time you spent working in the office or mowing your lawn. Climb that goddam mountain" –  Jack Kerouac
68. "Don't be that person who is too busy when you are young and then too tired when you are old"
69. "Live your life by a compass, not a clock" Stephen Covey
Travel Quotes for Kids
70. "If it scares you, it might be a good thing to try"
71. "Don't live the same year 75 time and call it a life" – Robin Sharma
72.  "Actually, the best gift you could have given her was a lifetime of adventures" – Lewis Carroll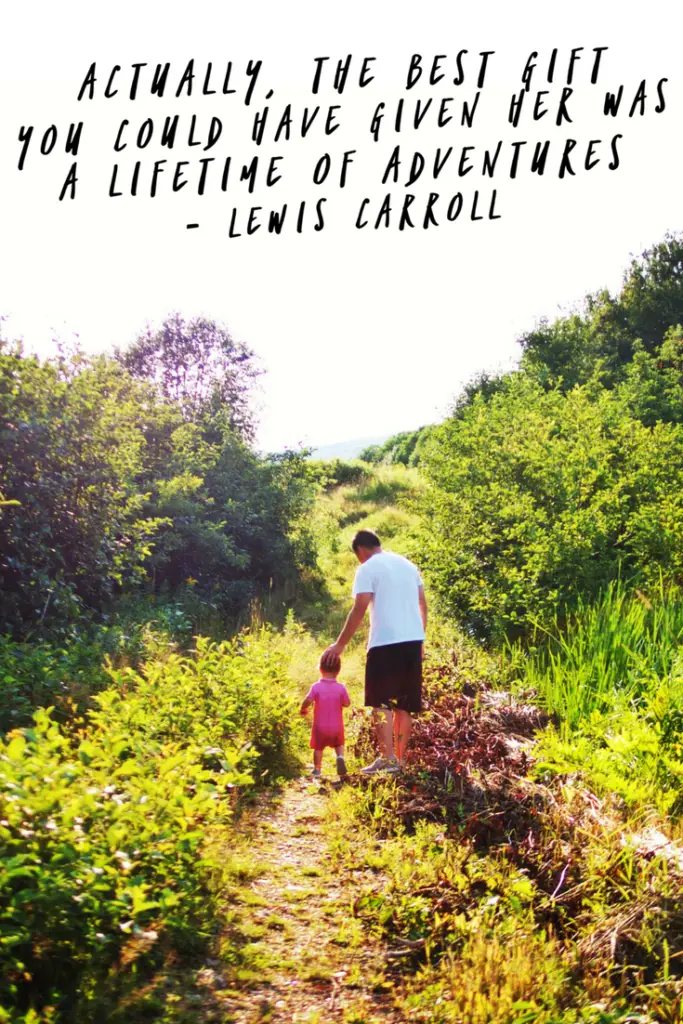 73. "Life is a journey and only you hold the map" [decal]
74. "Wanderlust: A strong desire or urge to wander or travel and explore the world" [phone case]
75. Not all classrooms have four walls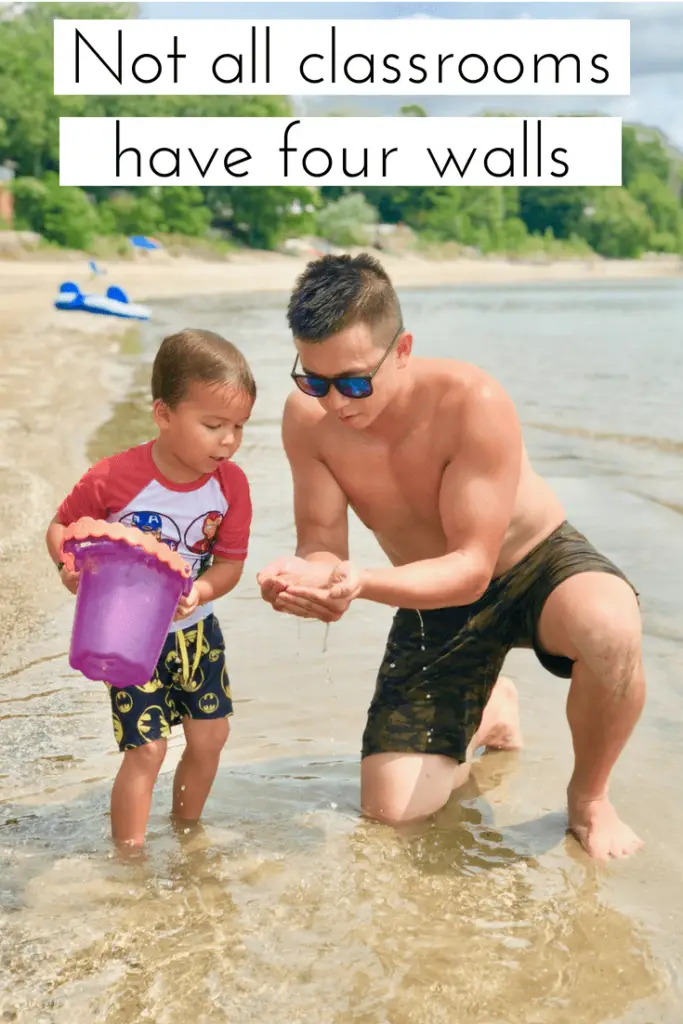 Bonus! 25 more family travel quotes to ignite your wanderlust!
76. 'The Journey of a Thousand Miles Begins with a Single Step' – Lao Tzu [mug]
77. 'This heart of mine was meant to travel the world" [Phone Case]
78. "Travel As Much As You Can As Far As You Can As Often As You Can Life Is Not Meant To Be Lived In One Place" [decal]
79. Eat well. Travel often.  [pillow]
Captions for family trips
80. "Kids don't remember their best day of television"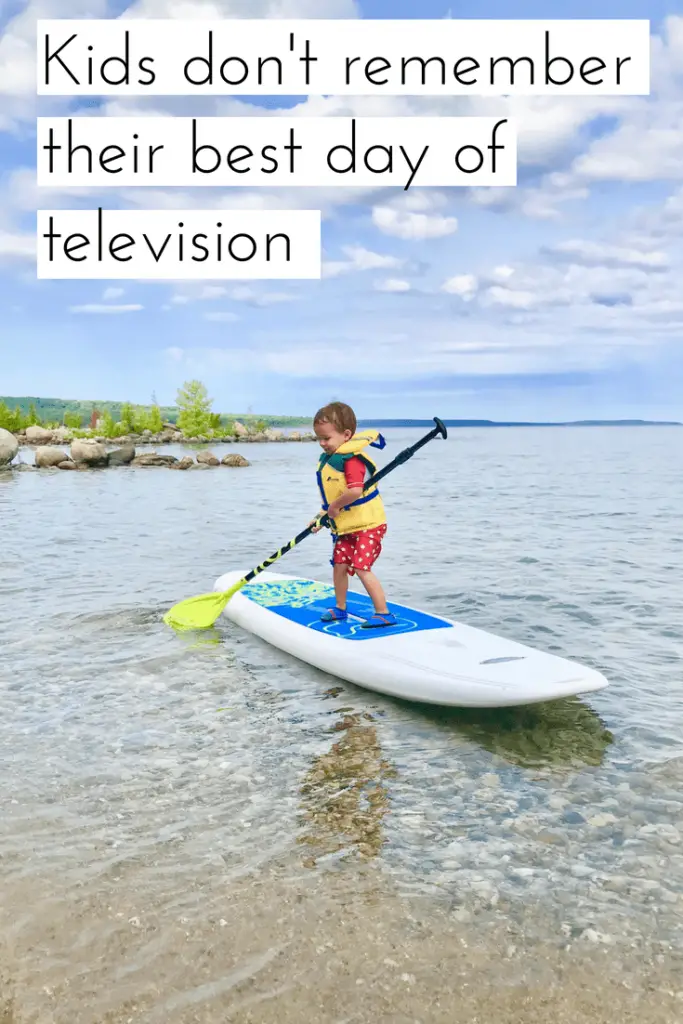 81. Fernweh: a Crave for Travel; Being Homesick for a Place You've Never Been. [decal]
83. "Smell the sea and feel the sky, let your soul and spirit fly" [toiletry bag]
84. "Let's get lost" [mug]
85. "Life is meant for spectacular adventures. Let your feet wander, your eyes marvel and your soul ignite."
86. "Climb the mountains and get their good tidings" [poster]
87. "Design a life that you are inspired to live" – Annette White
88. "Once the travel bug bites there is no antidote. And I know that I will be happily infected until the end of my life" – Michael Palin
89. "Live for the moments you can't put into words"
Travel Quotes for Kids
90. "When was the last time you did something for the first time?"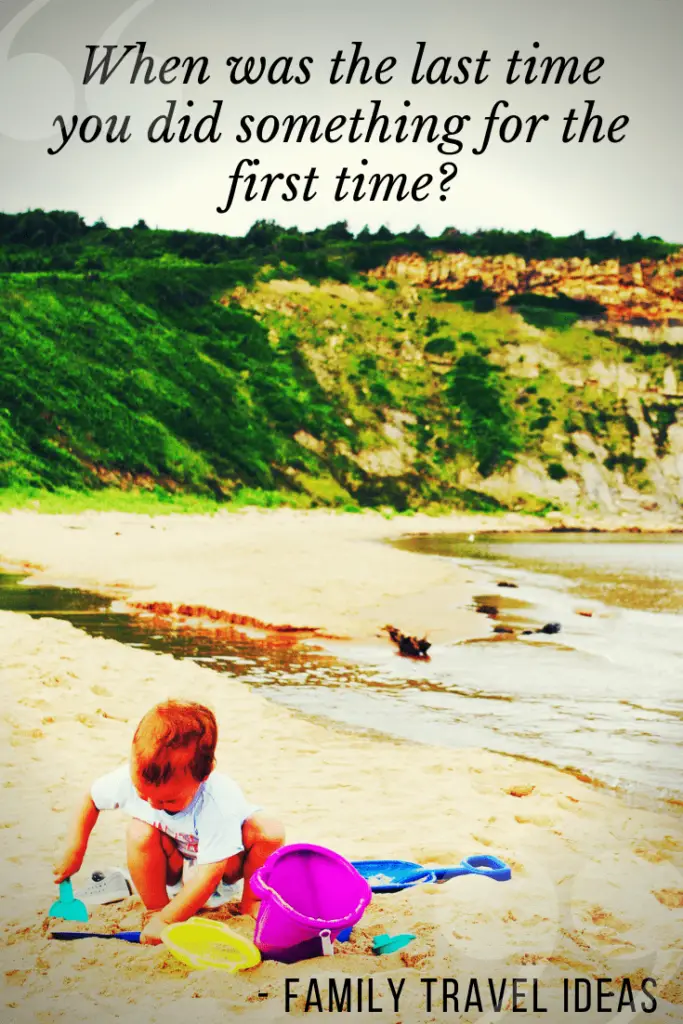 91. "He who is outside his door already has the hardest part of his journey behind him. " — Dutch Proverb
92. "Some beautiful paths can't be discovered without getting lost" Froz Ozan
93. "A person susceptible to wanderlust is not so much addicted to movement as committed to transformation" – Pico Iyer
94. "But that's the glory of foreign travel, as far as I am concerned. I don't want to know what people are talking about. I can't think of anything that excited a greater sense of childlike wonder than to be in a country where you are ignorant of almost everything. Suddenly you are five years old again. You can't read anything, you have only a rudimentary sense of how things work, you can't even reliably cross the street without endangering your life. Your whole existence becomes a series of interesting guesses." — Bill Bryson
95. "I do not want to get to the end of my life and find that I just lived the length of it. I want to have lived the width of it as well." — Diane Ackerman
96. "Sometimes you will never know the value of a moment until it becomes a memory"
97. "I'm in love with cities I've never been to and people I've never met."
98. "I'm not the same having seen the moon shine on the other side of the world"
99. "Don't listen to what they say. Go see." – Chinese Proverb

100. "There are seven days in a week, some day isn't one of them"
What is your favorite travel quote? Drop me a line in the comments with more quotes about travel with family ideas and I will be sure to add them to this list.