Sharing is caring!
When going on any vacation, it's extremely important to make sure you stay on budget. If you aren't careful, Disney can suck away every last dollar you have! Between the Mickey Bars and the Dole Whips, you can be out a few hundred dollars without even noticing. Thankfully, there are some easy ways to save money at Disney World.  Find out how to save money at Disney World with these top five hacks for staying under budget at Disney World.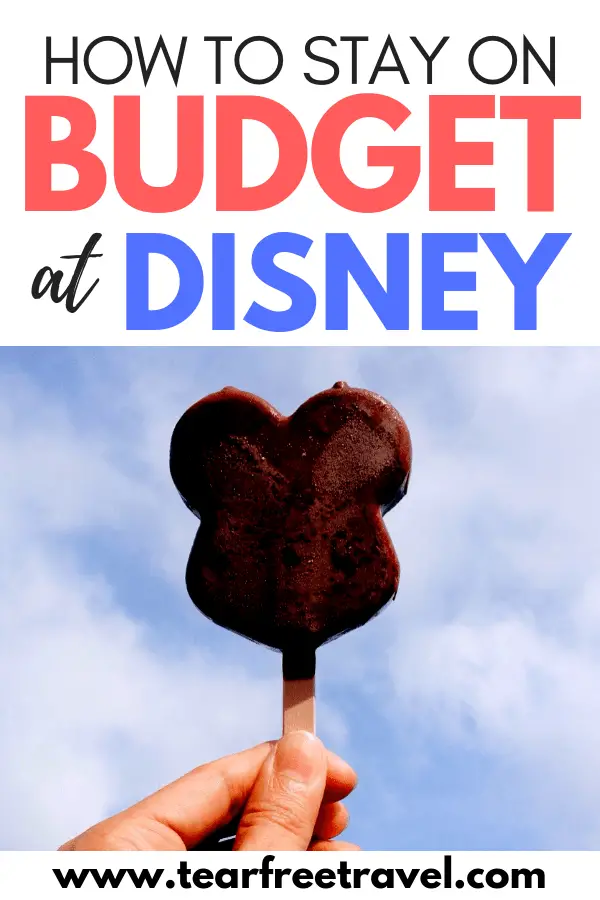 Get the best price on your Walt Disney World Vacation Package… Guaranteed!
Hack 1: Enjoy table service for lunch or breakfast
These are going to be the two cheapest dining options if you want to try a table service restaurant. Sometimes the prices can be even half the cost of a dinner menu! Many of the restaurants are less crowded during these times and offer great dining options that you can't get any other time of the day. If you want to enjoy table service, go during these times.
Hack 2: Stop ordering sodas and cocktails
Sodas and cocktails cost so much money at quick service and table service restaurants! Disney allows you to bring food and drinks to the park. If you need your soda fix, bring your own and stop ordering it from the restaurants. Water is always free unless you buy it bottled, and will keep you hydrated in the hot Florida sun.
Hack 3: Stay offsite instead of at a resort
Staying offsite might sound a little boring, but the truth is that many of the resort hotels don't even have a Disney theme. Look for an offsite hotel that has transportation to the parks, and even consider staying near Disney's Boardwalk for a great view. Some of these hotels still have some of the "magic" you would get in other parks like a character dining breakfast or a gift shop without having to pay a premium price. You'll save hundreds on your room but still get the same Disney experience.
Hack 4: Skip the park hopper
This might sound harsh, but trust me, you don't need it. There are so many things to do in each park that you will rarely need to hop between multiple parks on the same day. The parks are not very close to each other so you can spend an hour or more just hoping between the parks. As the parks continue to add rides, there are getting harder and harder to do in just one day. So save yourself the money and use it to spend a little extra time at the parks.
Hack 5: Don't buy souvenirs at the park
Browse the shops while you are Disney if you'd like, but I encourage you not to buy while you're there. Many of those disney gifts and fun stuffed animals are available online for a fraction of the price! You can even check Amazon while you're standing in the store and order it so you can have it waiting when you return home. You'll save yourself a ton of money, and you don't have to worry about lugging them around the park.
Buy these beforehand, and save money on souvenirs!
As you can see, there are a ton of ways to make to save money at Disney. If you follow these tips, you'll save more money on your trip than you thought was possible!
Get the best price on your Walt Disney World Vacation Package… Guaranteed!