Disney Parks are not known for thrills. Although the famous mountain range coasters rank among some of the most beloved Disney attractions they rely more on Disney trickery than actual hair raising thrills that come with a big-league roller coaster. That doesn't mean that Disney parks aren't pact with hair raising excitement, it only shows how savvy Disney is about incorporating real thrills into their story-driven adventures. These are the top five true Disney thrill rides.
Expedition Everest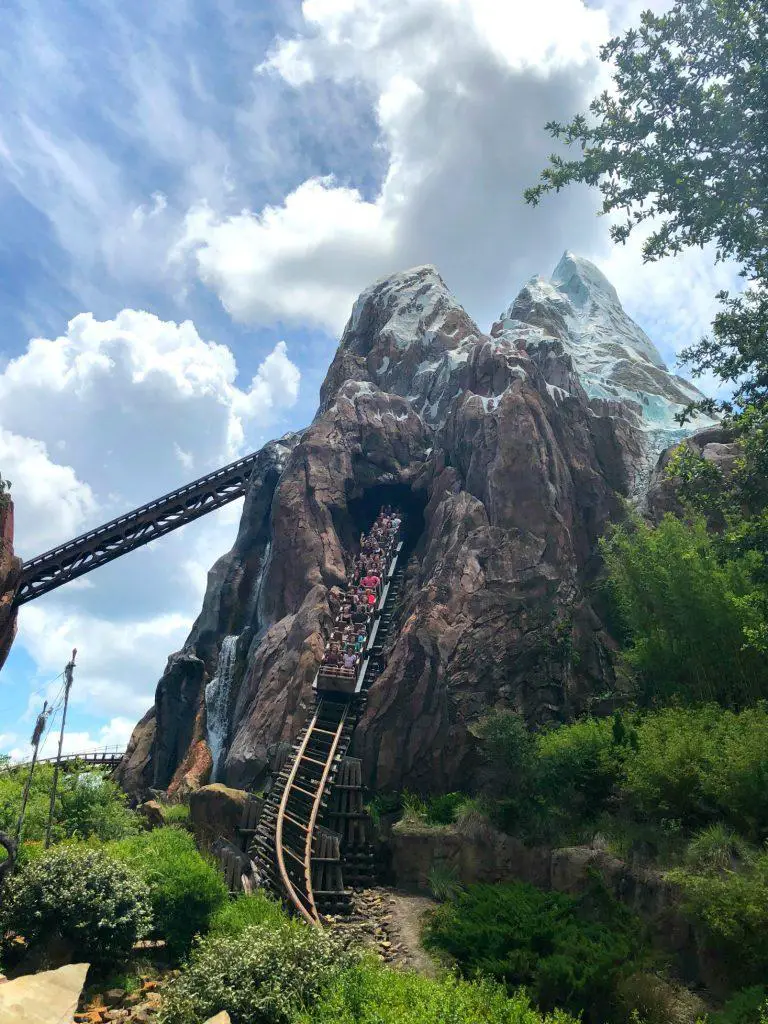 Buried within the peaks and valleys of the Himalayas is the deceptively thrilling roller coaster Expedition Everest. This is more than a next gen. Matterhorn. Expedition Everest is full of surprises, including 3 Gs and backward speeds of 40 mph!
Twilight Zone Tower of Terror
No surprises here. Or are there. We all know what we are in for when we enter the service elevator at the abandoned Hollywood Tower Hotel. But after the haunting reshow and eerie ride experience leading to the climactic drop a random sequencer alters the drop pattern and repetition. Besides being creepy and unsettling, the lack of preparation for the final scare makes this Disney thrill ride a masterpiece.
Aerosmith's Rockin' Roller Coaster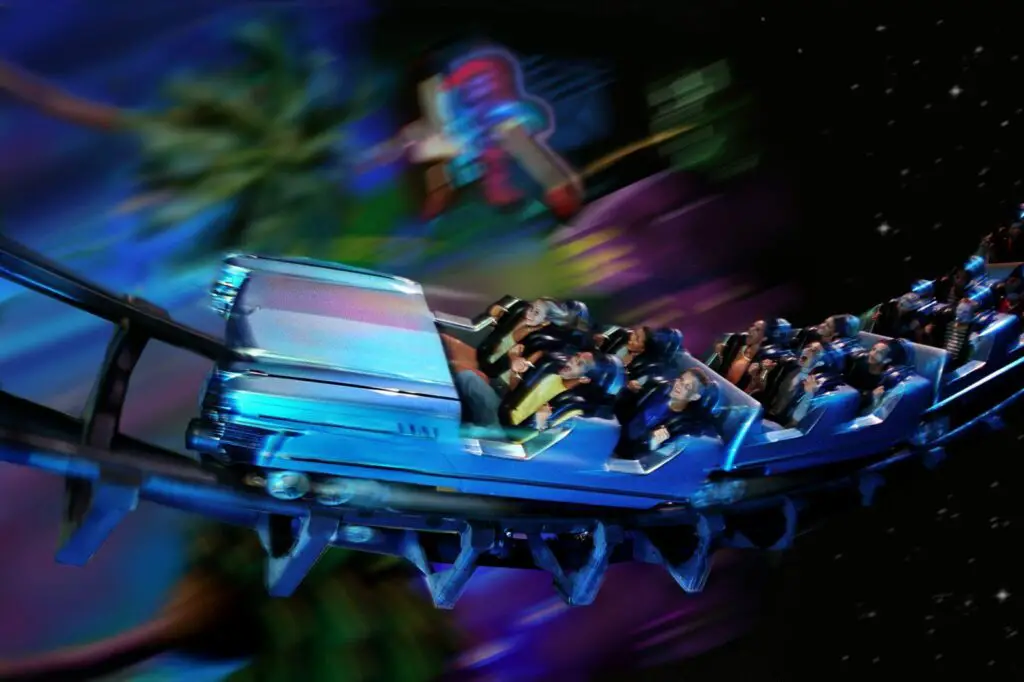 The fastest roller coaster in Disney World, this Aerosmith themed coaster hides its track in a show building. Nobody can see what they are in for. In addition to a top speed of 57 mph the "stretch Limo" coaster grooves to the jammin' tunes of Aerosmith at 5Gs
Mission: Space
This Disney thrill ride is so intense it offers a less intense version that is still intense. How could a thrill seeker ask for anything better than that? The capsules you ride in come with barf bags and the ride has a reputation for being hazardous and even deadly. These claims are inflated of course. The rocket simulating centrifuge reaches 2.5 Gs, half of Aerosmith's, but at a longer duration with prolonged effects. This extreme ride has super fans and haters with very few falling in between.
Flight of Passage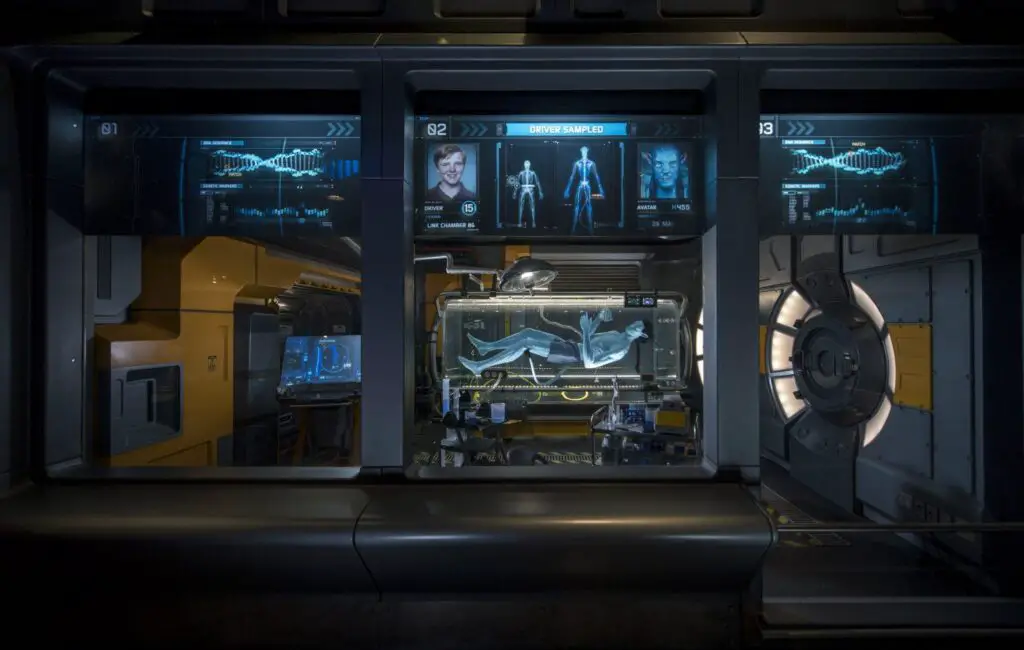 The most recent thrill ride Flight of Passage is the latest upgrade to Disney ride technology. It has wowed guests for 2 years now and is still the top pick for fans of thrilling Disney attractions. Although Millennium Falcon: Smugglers Run, a significant Mission: Space upgrade, is due to open soon. The banshee borne flight over James Cameron's Pandora is currently the most immersive and exciting Disney thrill ride in existence.
Pin for Later!