If you are starting to save up for a Disney vacation or just aren't sure exactly how much money you need for your trip, this post is going to answer all of those questions! The answer is not quite so simple, but we are going to share with you everything you need to know so you can budget for your upcoming Disney vacation.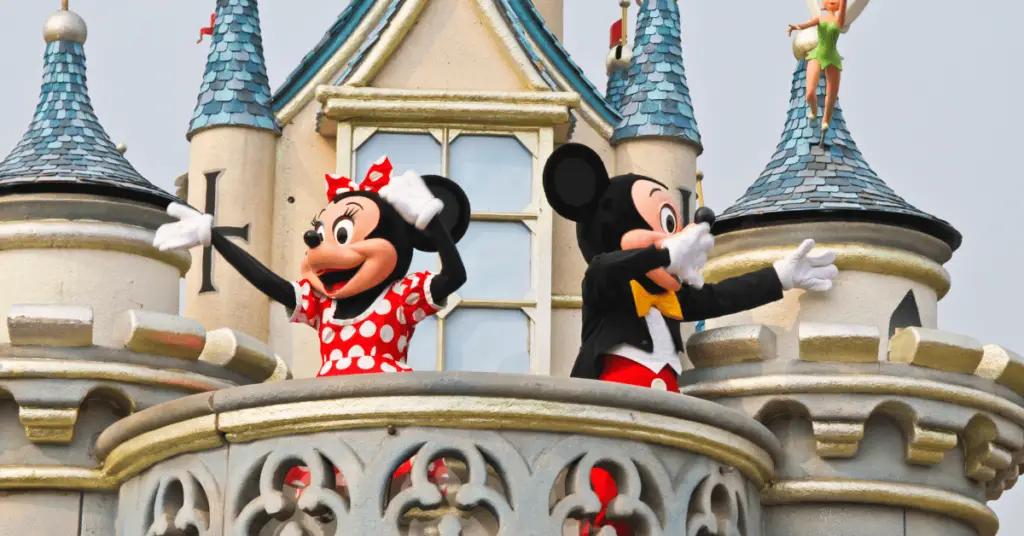 Get the best price on your Walt Disney World Vacation Package… Guaranteed!
Disney World Park Ticket Prices
If your child is under the age of three, you won't need a park ticket for them. However ages 3-9 can get a children's park ticket, and everyone else will have to get an adult ticket. When it comes to park tickets, the rule of thumb is that the longer you stay, the more you save. Here is the current cost of price tickets (2019) for Disney without the park hopper pass from one day all the way up to a seven-day pass:
1 Day Tickets: From $104 USD
2 Day Tickets: From $96 USD per day
3 Day Tickets: From $93 USD per day
7 Day Tickets: From $58 USD per day
1 Day Tickets: From $109 USD
2 Day Tickets: From $101 USD per day
3 Day Tickets: From $98 USD per day
7 Day Tickets: From $59 USD per day
The bottom line: A family of 4 headed to Disney for 3 days with two kids age 3-9 starts at $1215 USD
Note that special events and peak time periods can change the cost. Special discounts are available for Military, Florida Residents, and a few other discount programs. If you decide to add on the Park Hopper option, it will increase your ticket price by around $55 per ticket per day.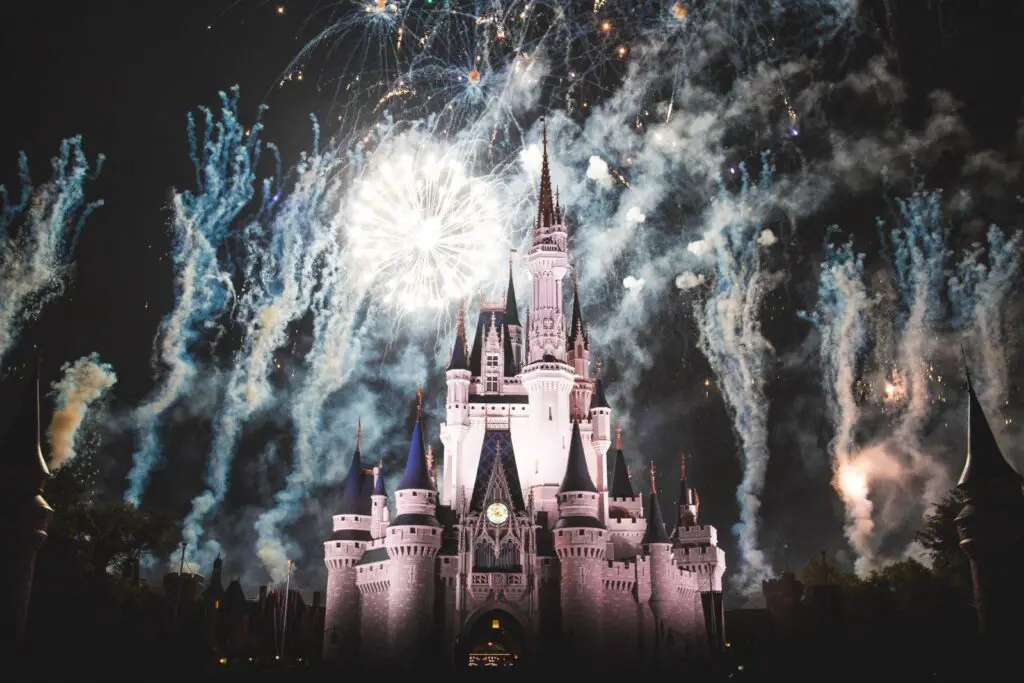 Accommodations
There are a few options for your accommodations when you stay at Disney World. You can stay onsite at a Walt Disney World Resort Hotel, an offsite hotel, or through Airbnb or a rental site. While there are pros and cons to each of these options, here's what you need to know about the price
Walt Disney World Resort Hotels come in three tiers: value, moderate, and deluxe resorts. Value resorts start at $99/night but often run between $100-175/night. Moderate hotels start at $185/night often run in the $200-400/night range. Deluxe resorts are $345+ per night. While each one will give you a different experience and there are plenty to choose from in each category, if you want to be close to the parks and get the resort experience, it might be worth the cost. There are additional benefits to staying on the resort such as earlier access to reservations, fast-passes, add-ons, and more for those staying onsite.
Offsite hotels are plentiful in the Orlando area. Many of these hotels have character dining options and even transportation to the parks. If you are on a limited budget, I highly recommend this option. Lastly, room rentals are going to be a hit or a miss. If you are looking for a house or villa to stay in, this is probably going to be the best bang for your buck.
If you aren't careful, Disney can take your last dollar, one Dole Whip at a time! Check out my post on sticking to your budget at Disney for the best tips!
Transportation
Park guests have a variety of different free and paid options for getting to the parks. If you are driving to the parks, you will need to pay for parking. However, Disney offers a monorail, ferry, and bus transportation at no cost to resort guests.
If you are staying offsite, you will need to find a way to get yourself to the parks or connect with some of the free transportation options. Many Orlando area hotels offer a free shuttle service, check with your hotel in advance!
Uber and Lyft are both popular services can help you avoid paying parking fees but may come at an additional cost due to travel to and from a peak location. These will vary based on where you are staying and your preferences.
Dining
There are two different types of restaurants at the parks: quick service and table service. In addition to these, you will also find buffet options at certain restaurants at both the resorts and within the parks.  
Quick service or counter service restaurants are going to cost less but will have less options than the restaurants. These are typically going to be in the $20 or less per meal category but again is based on what you order.
Table service restaurants are going to be pricey. Many of them have character and buffet dining options so look into this before you book your reservation. A typical family can expect to pay $100 or more at these restaurants but the experience can really offset the cost. The menus and prices change from Breakfast, Lunch, and Dinner so make sure to look into this before you book a reservation.
Looking for an 'all inclusive' dining option? Why not consider a Disney dining plan? The dining plan is open to resort guests and helps you know your costs in advance. Guests are given a set number of credits to use at either quick service or table service restaurants throughout the park. The dining plan may be the best option if you are looking for convenience and ease on your family trip. The nice thing about the dining plan is that you will know exactly how much you are spending in advance.
Disney Dining Plan Costs (2019):
Quick service plan
Adults: $52.50 USD/night
Children (3-9): $21.74 USD/night
Standard dining plan
Adults: $52.50 USD/night
Children (3-9): $21.74 USD/night
Deluxe dining plan
Adults: $116.25 USD/night
Children (3-9): $43.49 USD/night
You're going to want to book some meals in advance! These are the hardest Disney dining reservations to get.
The total cost of a Disney World Vacation
We did some price comparisons for an average family of four staying onsite at Disney World. Of course, prices will vary based on the timing of your trip, and any specials or promotions ongoing at Disney. You can price out your own Disney vacation by asking for a quote from a certified disney travel agent or online.
For a typical family of four, we priced out a 7-night summer vacation in a value Disney resort. The cost for the park tickets, resort, and quick service dining plan amounted to around $4000. That doesn't include the cost of travel to Disney and any souvenirs or extra activities. Compare this to the cost of a deluxe hotel on the monorail, your trip is in upwards of $7000 or more.
Get the best price on your Walt Disney World Vacation Package… Guaranteed!
Use a Disney Travel Agent for the best value on vacation
I hope this post has helped you figure out just how much you need before taking your next Disney vacation. These numbers are meant to serve as a guideline and may change without notice. I ALWAYS recommend contacting a certified Disney Vacation Planner to help you plan your Disney vacation. Disney vacation planners do not cost you a cent and can help make your next trip totally magical! Disney travel agents are trained to know about all of the special offers available and can even help you decide which parks to visit and which Fast passes to get.
For more Disney planning tips, check out my guide to planning Disney for the first time!
Pin for Later!