We recently had our first Disney World vacation. Prior to this trip, we had no idea what planning a trip to Disney World meant.
I didn't know what a Fastpass was and I had no idea what the best Disney World hotels were or how staying on a 'Disney resort' made any difference at all.
I was a total Disney virgin. 
At first, I thought I could just 'wing it' and show up to my first Disney trip with nothing planned but the more I read the more I realized there was a LOT of work that went into Disney World planning!
With all the planning that went into this one trip, I felt I deserved a Disney Ph.D. There is a lot to get in order before your first trip to Disney World. Fastpasses? Photos? Dining? Character appearances? All of these require advanced planning.
It can seem overwhelming take on all this Disney World vacation planning when you aren't really sure what to look for.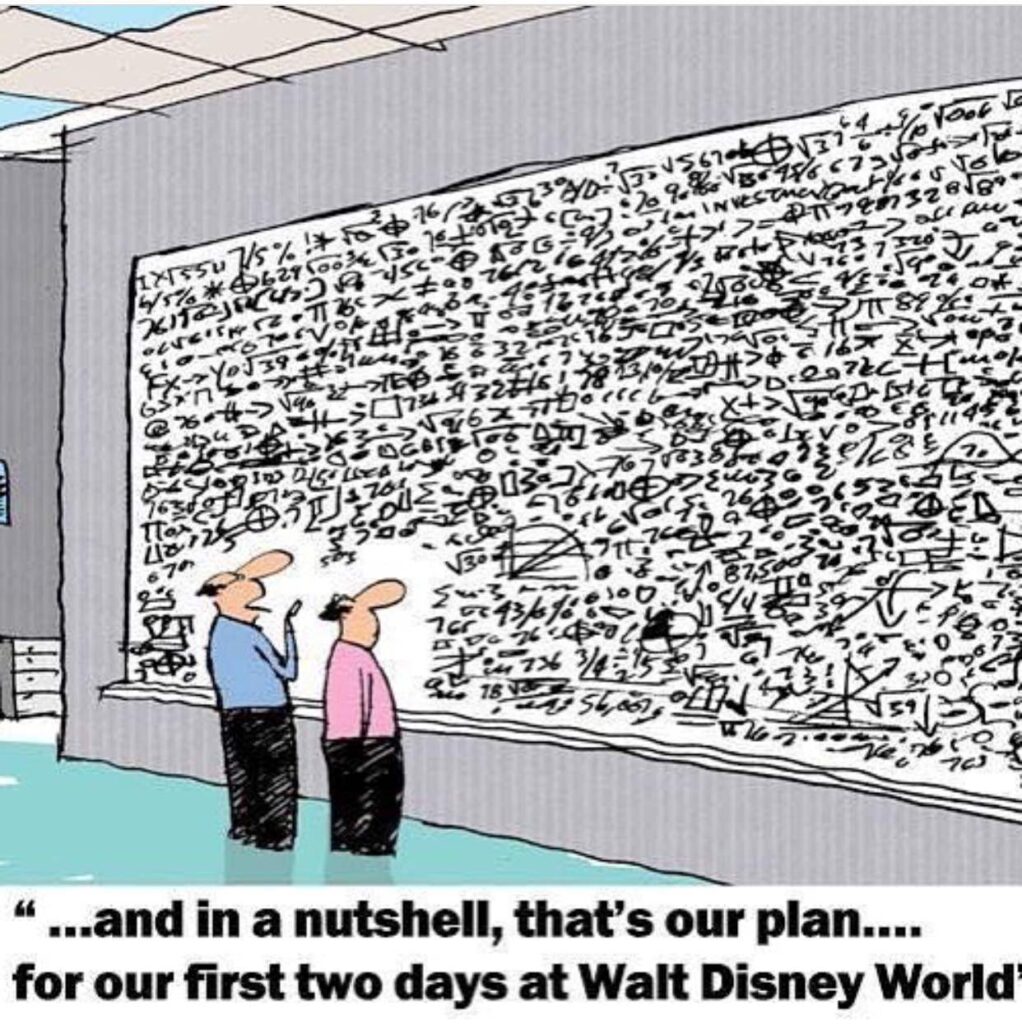 Even though we've now only been on a few Disney vacations I feel like I could write a novel with everything I learned!
It's amazing how quickly you can learn the ins and outs of a Disney vacation with a little reading and with experience.
Here is my advice for first timers at Disney World. Follow these tips for an amazing and magical Disney world stay. 
Use a Disney travel agent
My biggest piece of advice for your first trip to Disney World is to use a travel agent. Disney travel agents don't cost you anything and they can often get you better deals than what you are seeing online. Also, you don't want just ANY travel agent. You want a certified Disney vacation planner.
Disney travel agents KNOW Disney. They know which parks are best, they know what the busiest times of the year are. They know which resorts will fit best your budget and your family. Disney travel agents can help you with everything you need for your Disney vacation. 
We used a Disney travel agent for our first trip to Disney and I was so happy to have someone else guide me through the daunting process of choosing a resort, making Fastpass reservations and making dining reservations.
It was great to have someone who knew what they were doing help us make the process easier. 
What to look for in a Disney travel agent:
Certified Disney vacation planner
Takes the time to learn a little bit about your family and your preferences
Agency has an excellent reputation
Buy the Disney Planning Book
There's only one book you need when planning your trip to Disney and it is the unofficial guide to Walt Disney World. This book has every last detail you need to know about your Disney World vacation.
Especially if you are wanting to make decisions without the use of a travel agent, this book has all the information you could possibly need for your trip! Updated yearly, this book stays up to date with the latest rides and attractions.
At 832 pages (of tiny print!) this book isn't exactly light reading. We used this book before our trip but ended up reading only the sections that were relevant to our stay. 
Stay at a Disney Resort
If you want the full Disney experience, my vote is to stay at a Disney World hotel. Especially for first timers, this will give you the full Disney magic and make things easier during your stay.
Many of the value resorts offer great prices for your vacation and are still perfect spots to hang your hat at night. Art of Animation resort is one of the most popular value resorts that offers themed rooms that are perfect for little ones. 
By staying at a Disney hotel you will have access to the convenient Disney transportation and this makes getting to the parks and attractions super easy.
We loved using the Disney buses during our stay and found that we never had to wait more than 15 minutes for a bus. 
If you get a chance, taking a Lyft Minnie Van is also a fun experience for first-timers. Disney cast members do the driving and our cast member gave us a ton of insight and help planning our trip to the Magic Kingdom. 
Other Disney Accommodation Options
Orlando Accommodation Options
Don't try to wing it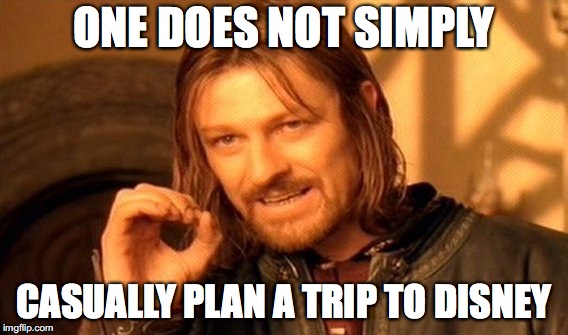 It may seem like Disney is all about planning. There is a lot that goes into planning a trip and there are lots of things that can be booked in advance.
Even though it might seem overwhelming, it's absolutely worth it to book what you can in advance! This is where a travel agent can really come in handy if you don't want to take the time to learn about it yourself. 
Book your fast passes.
Fast passes are included for free in your Disney World ticket. You get 3 fast passes per day and you need to reserve in advance. A Fastpass lets you skip the line of a ride at Disney and go right to the front.
Using a Fastpass makes you feel like a million bucks, especially if it's a popular ride with a long wait.  If you are staying at a Disney Hotel,  you can reserve your fast passes 60 days in advance.
Off resort, you can reserve 30 days in advance.  Set a reminder in your calendar and do it first thing. You don't want to be waiting 135 minutes for slinky dog dash on your day at Disney World! It's worth it to plan in advance and get the best fast passes early on! 
Book your dining reservations.
Dining reservations can be made 180 days in advance if you are staying at a Disney resort. Although it may seem overwhelming to choose a time to eat 6 months in advance, you can always cancel closer to with 48 hours notice.
Character dining is especially hard to book, so you need to plan ahead if you want a dinner reservation at a prime time. For more on dining, check out my post on the hardest dining reservations to book at Disney. 
Don't try to pack too much in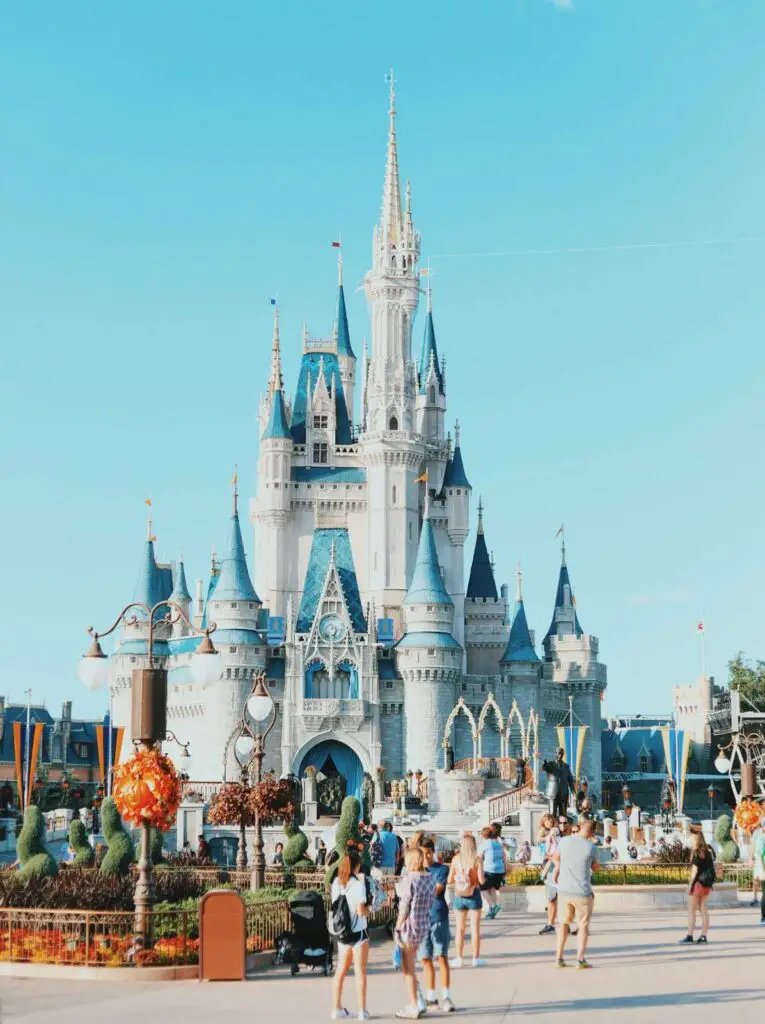 We like to visit one park per day. We like to be able to have at least one afternoon at the resort to relax by the pool. We don't want to come back from Disney exhausted.
We also like to avoid meltdowns by not keeping the kids up too late every night. Set some reasonable expectations and don't try to do too much. You will regret it! 
Consider the Disney dining plan
We used the Disney dining plan on our first trip to Disney World. The Disney dining plan gives you a certain amount of credits daily for snacks and meals.
With the dining plan paid in advance, you will feel like you are at an 'all included resort'. There are several options for different budgets including quick service, deluxe and the regular Disney dining plan. 
There are lots of pros and cons to the Disney dining plan. I don't think we will sign up for it on our next trip because we tend not to eat huge portions and I found that the plan was a little too much food for us. I also liked to eat at the signature restaurants and these don't provide great value on the plan. 
Getting the dining plan on your first trip takes some of the guesswork out of planning your Disney vacation. You will know how much your food is going to cost and you will be able to plan out all your reservations easily by taking into account the credits you have at your disposal. 
I think it's great to do the dining plan for your first visit and then consider whether it was worth it for future Disney vacations. 
Consider buying things in advance
After a first trip to Disney, you might be left with a deep hole in your wallet. Disney can take your every last dime, one dole whip at a time!
I definitely recommend that you buy some of your Disney souvenirs in advance so that you aren't stuck paying 'Disney markups' for things you can buy at 50% off on Amazon. 
For more budget-friendly trips for Dinsey world, check out my post on the 5 best budget hacks for Disney World. 
I would suggest buying the following items in advance if you plan to wear or use them at the park:
Pick the right time of year
Consider the timing of your trip when you plan. It's best to try to avoid the super busy season. Disney does not have a lot of shade so going to Disney in the middle of summer may mean you are in for a very hot trip.
Check out a Disney crowd calendar for full details of the crowds and the weather.  Consider going in late January or late September which is the best time for both milder weather and smaller crowds. 
Download the Disney App
The Disney app made my life so much easier on our trip to Disney. I was so amazed by what the app could do.
First off, when we arrived at our Disney resort I automatically (automagically?) got a notification on my phone with my room number. No need to stop at the desk! My phone could also unlock the door!
We did eventually have to go pick up our magic bands but it was so nice to be able to walk right into our rooms after a busy day of travel. 
While at the park, the Disney app has a lot of other great features. You can see the wait times for all the rides at the park. This is perfect for planning your next ride.
We used this at the Mickey's not so scary Halloween party and were able to get on a bunch of the most popular rides with a less than a 20-minute wait. 
Another great feature of the Disney app is the mobile food ordering service. No need to wait in line, you can order your quick service food items right on your phone.
There is a special line for mobile orders that is usually much shorter than the regular line. I loved how quick and convenient this was on our last trip! 
Join our facebook page!
Do you love to travel with your family? Join our facebook page 'Family travel ideas' to stay up to date with some of the best travel inspiration for families.
Pin for Later