When planning your ultimate family vacation, choosing the right 'kid-friendly' destination is half the battle. It's important to find a vacation destination that is suitable for families and includes amenities and attractions that your entire family will love.
If you are planning a US family vacation, we've compiled a list of the top 20 family vacation destinations in the US for your next big trip. These handpicked vacation destinations have a lot to offer for kids and families.
Whether you are looking for adventure, relaxation, or a mix of both, we have something to please every traveler on this list.
You can price compare some of the best hotels in the US at Booking.com. Compare prices and find the best deal here!
When considering America's best family-friendly vacation destinations we chose our destinations based on family amenities, attractions for kids, weather, and affordability.
Each destination has it's own pros and cons, so it's important to evaluate what is most important for your family's particular needs.  We've broken down our list by geography to help make it easier for you to plan your next family trip.
What are your favorite US family vacation destinations? Don't be shy! Please shout out in the comments below to let me know. I am always looking for the best family travel destinations to take my family and would love to write about your favorite vacation destination.
Let me know what your place to take a family trip in the USA has been and why. I love hearing from you!
[ez-toc]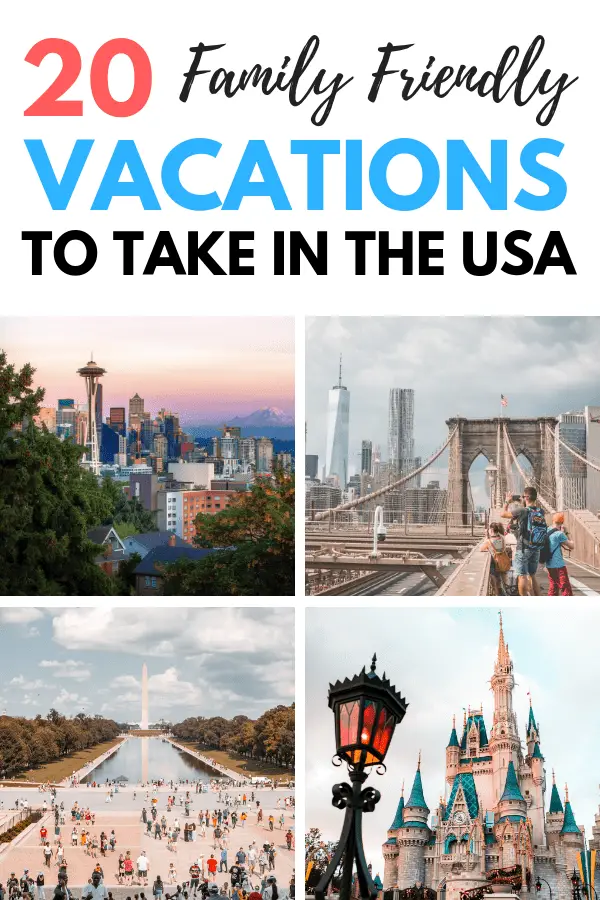 Best Family-Friendly Vacation Destinations in the North Eastern United States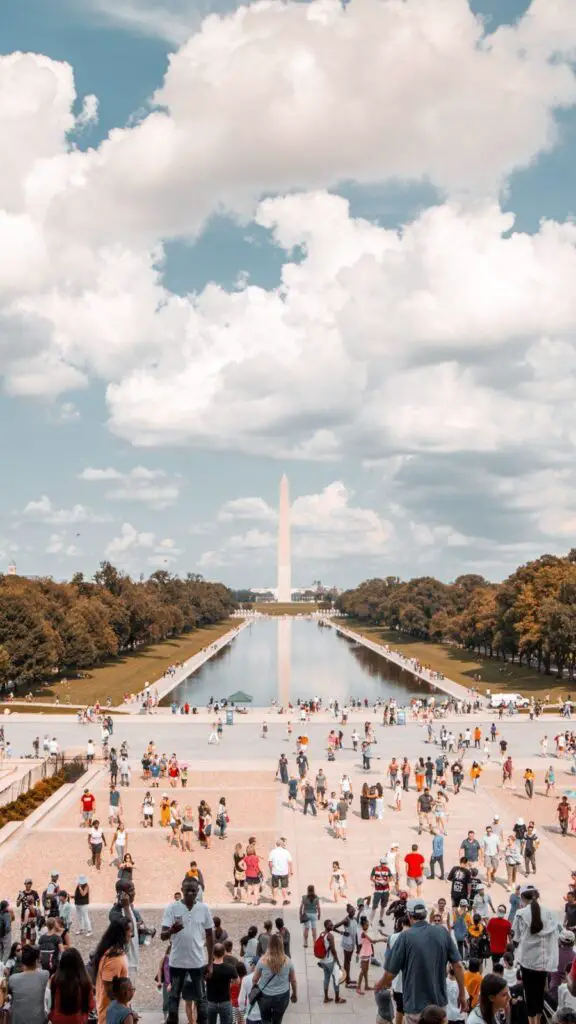 Washington DC
DC is most commonly known for museums and US history. One really underrated aspect is how many free attractions there are for families with kids of all ages.
If you're visiting on a weekend it is almost guaranteed there is a family-friendly event going on. The Cherry Blossom Festival is always a fan favorite.
One of the best kid-friendly museums is the Museum of Natural History but DC is chock full of kid-friendly museums.
DC is a perfect spot for a family vacation packed full of learning and fun. Spark your kids' curiosity about American history and learn about everything from dinosaurs to aerospace at the large variety of DC museums.
What To Do In Washington DC
Photo Credit: en.wikipedia.org
Visit one of the US's most well known national parks. There are a large variety of sculptures, memorials, and monuments in this park that honor some of the most important heroes in US history.
Photo Credit: en.wikipedia.org
This massive museum has over 1.5 million square feet of interesting exhibits. Open 364 days of the year, this museum is offering free admission. Located on the edge of the National Mall, a visit to the National Museum of Natural History is a must-do on your trip to Washington DC.
Photo Credit: en.wikipedia.org
No trip to DC is complete without a visit to the White House. For those wanting a self-directed tour of the White House, advance planning is a must!
Where to Stay in Washington DC
Photo Credit: www.airbnb.com
This charming home is located centrally in Capitol hill. Perfect for families, this house sleeps up to 4 guests. Part of the AirBnb Plus program.
Photo Credit: www.airbnb.ca
This gorgeous row home is in a perfect location. With two bedrooms and parking included, this Airbnb listing provides a lot of value.
Photo Credit: www.booking.com
Located right in the heart of DC, the Hyatt Place hotel is close to all of the major sites. Offering great value, this hotel features a rooftop bar with gorgeous views of the city.
Photo Credit: www.booking.com
This luxury hotel is located 650m from the White House and 800m from the Smithsonian Art Museum. Located close to all the action and with the luxury of a 5 star hotel, this hotel is not to be missed!
Hershey PA
Hershey is a small town conveniently located a couple hours from Philadelphia, DC and New York City. It is the perfect weekend getaway spot for families looking to escape the city.
In the summer Hershey comes alive with the kid-friendly Hershey Park and Chocolate World and nearby Dutch Wonderland.
If you're visiting in the parks offseason stop by Chocolate World to see how Hershey chocolate is made and even make a bar of your own.
Hershey Park has lots of rides and attractions for little kids, which makes it a perfect amusement park for kids of all ages.
Explore Hershey Gardens, their interactive children's garden is a must-do on any trip to Hershey. You can read about what to do with 24 hours in Hershy PA with kids here.
Photo Credit: en.wikipedia.org
This thrilling amusement park has rides and attractions for a wide variety of ages. With big coasters, a thrilling water park, and even a zoo within the park, Hershey Park will not disappoint!
Photo Credit: en.wikipedia.org
Beautiful botanical gardens overlooking Hershey Park. Great for an afternoon stroll.
Photo Credit: en.wikipedia.org
Ride an authentic steam train through the beautiful Amish countryside. The Strasburg Railroad in Lancaster PA has a small play area for kids and lots of interesting information about steam trains. Check your dates to see if Thomas the Train will be in town.
Where to stay in Hershey PA
New York City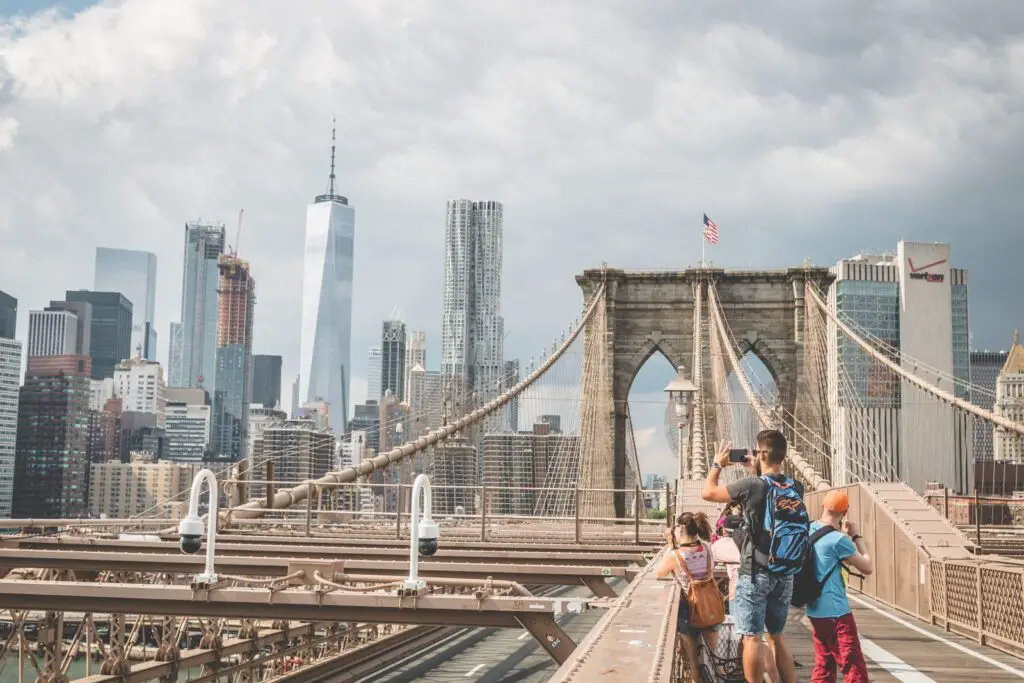 In a city as big as New York, there are activities for all ages. Try your hand at the aerial arts at New York's Trapeze School. Afraid of heights? Experience a Broadway performance first hand.
New York's Madison Avenue is home to the American Girl Flagship store which is several floors of doll magic. You can even eat lunch with your American Girl in the cafe on the top floor.
Don't forget to stop by the American Eagle in Time Square and pose for a photo with your tweens, they display it on the giant screens in Time Square for the perfect selfie opportunity.
Afterward, enjoy an afternoon exploring the American Museum of Natural History, which is my all-time favorite museum for kids.
You can even buy a City Pass and see 6 of NYC's top attractions (including the American Museum of Natural history)
New York City doesn't have to be expensive! Stay in Brooklyn for cheaper accommodations and check out the unique culture and attractions of this up and coming area.
You can find the best accommodations in Brooklyn and compare prices here.
You can also buy a city pass and see the Statue of Liberty up close on the statue cruises ferry ride. Find out more about the NYC City Pass here.
What to do in NYC:
Save 43% or more on New York's 6 best attractions with CityPASS. Shop Now!

Photo Credit: en.wikipedia.org
Instead of splurging on a tour of the statue of liberty, take the FREE ferry to Staten Island and catch an amazing view of the Statue of Liberty without the price tag.
Photo Credit: en.wikipedia.org
Kids of all ages will enjoy a morning exploring Central Park. Visit the John Lennon memorial, take a trip to the central park zoo, or just hang out and relax in a beautiful New York setting.
Photo Credit: en.wikipedia.org
This massive museum houses more than 33 million specimens. Kids will love exploring the fossils, animals and human cultural artifacts that this museum has to offer.
Photo Credit: www.airbnb.com
This apartment is located on the upper west side of Central Park near Columbia University. With lots of luxury amenities, and close to the action, this place fits the bill.
Photo Credit: www.airbnb.com
This charming mid-century modern apartment in Brooklyn is close to transportation. About 25 minutes from lower Manhattan via subway, Brooklyn offers an affordable way to take in NYC.
Photo Credit: www.booking.com
This centrally located hotel is within walking distance to the shops on 5th ave, Times Square and Central Park. For those that want to be close to all the major tourist attractions, this hotel is perfect.
Photo Credit: www.booking.com
Located in the trendy east village, this hotel is close to a variety of amazing restaurants and shops. The decor and decor and design of this hotel is gorgeous.
Photo Credit: www.booking.com
For those wanting the ultimate luxury, the Park Lane hotel is a top consideration. Located centrally next to Central Park, this luxurious hotel delivers a 5-star experience.
Cape Cod
Visiting the Cape is practically a rite of passage for kids growing up in New England. Of course, there are all the beach activities you can dream up, but there are so many more things to do along the Cape.
Check out The Wired Puppy coffee shop for some of the best espresso in Provincetown. Enjoy a locally made lobster roll or enjoy a Fancy Nancy tea party for kids with a modern twist on the classic tea party.  
Rent a cottage using Airbnb or VRBO for the perfect relaxing vacation on along the Cape. You can read more about why we LOVE Airbnb for families here. 
Cape Cod is the perfect place for a relaxing and carefree family vacation.
Where to stay in Cape Cod
Best Family-Friendly Vacation Destinations in the Southeastern United States
Orlando, FL

Orlando is probably the most obvious location on this list because it's the kid-friendly capital of the world. With Disney World, Seaworld, and Universal Studios all located within a short drive from each other, kids of all ages will have the time of their lives in Orlando.
If you have kids, visiting Orlando is surely going to be on your list at some point. Although Orlando may seem like a trip that is 'just for the kids', there is lots to do for adults as well.
Epcot is a favorite Disney park with adults and as always, Disney brings the magic for everyone! Harry Potter fans will love to visit Harry Potter World at Universal, making this theme park popular for families with tweens.
What to do in Orlando, FL
Photo Credit: www.undercovertourist.com
Visiting Disney World is top of the list for most visiting Orlando. Disney World does not disappoint when it comes to family vacations! Visit the Undercover Tourist for the best discount tickets to Disney World.
Photo Credit: www.undercovertourist.com
Universal Orlando is another great theme park to visit in Orlando. With loads of thrilling rides, and the popular Harry Potter World, universal has something for everyone. Buy discount tickets at Undercover Tourist.
Photo Credit: www.undercovertourist.com
If you have a LEGO lover in your household, LEGOLAND is simply not to be missed. This quieter theme park is packed full of fun and creative rides and attractions. Grab your discount tickets below.
Myrtle Beach, SC
Who doesn't love a beach getaway? Myrtle Beach has so many fun attractions for kids to enjoy. Spend the day bougie boarding, snorkeling, or building sandcastles on the beach.
Check out the Ripley's Aquarium or take a spin on the SkyWheel Ferris wheel. The boardwalk always has fun activities for kids of all ages. Try a midway game or enjoy a tasty treat from one of the street vendors.
Myrtle Beach is a perfect beach vacation with kids. When you get tired of the beach, try your hand at one of Myrtle Beach's famous mini-golf courses.
Although Myrtle Beach is known for excellent 18-hole golfing, they also have a reputation for some of the best mini golf courses around. A perfect family friend activity with kids!
What to do in Myrtle Beach
Photo Credit: www.tripadvisor.ca
You'll be amazed by the sharks, stingrays, and jellyfish at Ripleys Aquarium Myrtle Beach. Grab your skip the line passes here.
Photo Credit: www.tripadvisor.ca
This surf camp is sure to be a highlight of your kids' vacation. Learn to surf at Surf Dreams Myrtle Beach!
Photo Credit: www.yelp.com
Catch a ride on the magnificent SkyWheel for epic views of the Carolina coastline.
Where to Stay in Myrtle Beach
New Orleans, LA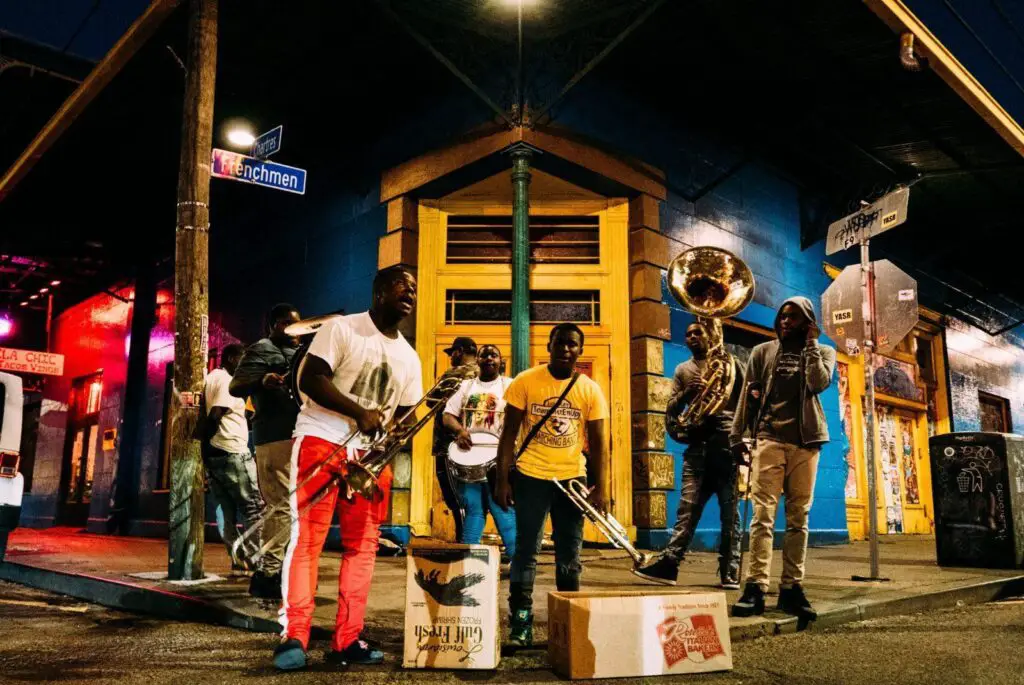 New Orleans is filled with interesting history. It's a perfect destination for older kids because of the recent uptick in pop culture references to New Orleans.
>With Beyonce, American Horror Story, and Kanye West all giving props to the southern city, your teens will be in heaven exploring all the pop culture references in this historic city.
Eat beignets at Cafe Du Monde, explore the French Quarter, pose for Lemonade inspired photos in one of the colonial mansions, and learn about the history of Jazz.
With the influence of French, Spanish and African culture, New Orleans is the perfect place for curious minds to learn about the value of diversity.
Highlights:
Richmond, VA
Richmond is probably one of the hippest destinations on this list and perfect for millennial moms. Take your family to explore the RVA Street Art festival and watch artists from all over the world painting bright and colorful murals around town.
The city already has over 100 murals which make the perfect backdrop for family photo shoots. While you're in town make sure to check out the Flying Squirrels baseball team or race around the track at G Force GoKarts.
Highlights:
Best Family Friendly Vacation Destinations 
in the North Western United States
Seattle, WA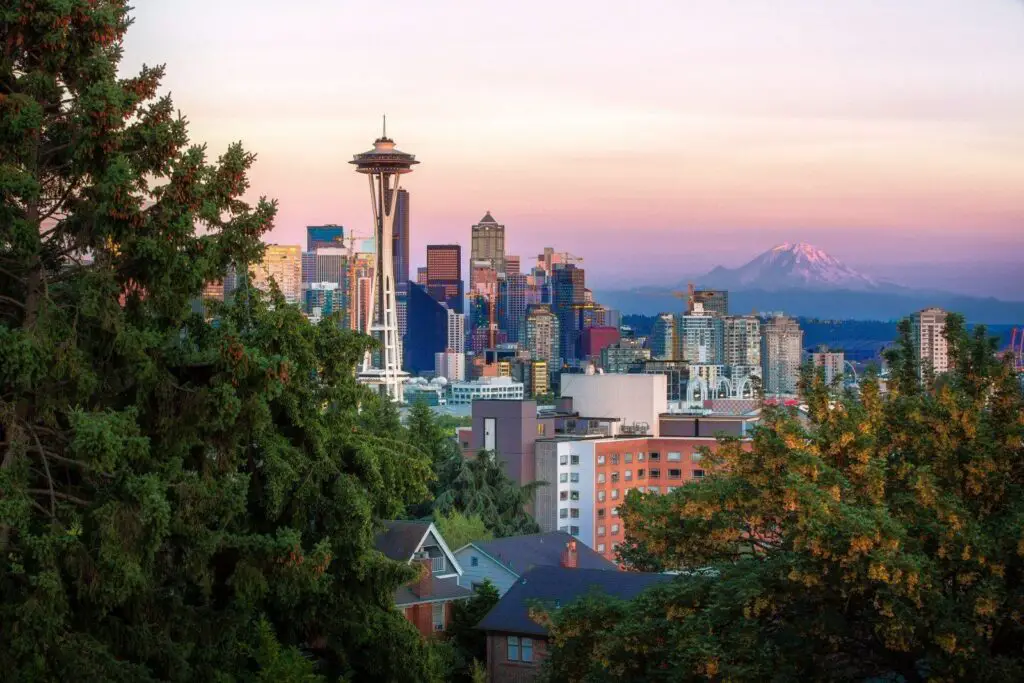 The coastal city of Seattle is a great destination for families.  It has a hip and relaxed vibe that is perfect for a laidback week with the kids.
Seattle has it all – good food, music, nature and of course, LOTs of Starbucks.  Seattle is a beautiful city surrounded by mountains and water which has loads to offer kids and adults alike. 
Stop by the Pacific Science Center for an afternoon of exploration before heading down to Pike's Place Market to watch the fishermen toss their daily catch to customers.
Take a trip up the space needle, an iconic part of the Seattle skyline for an awesome view of the city. Check out the Seattle waterfront and stop in at the Seattle Aquarium for a visit. 
Seattle highlights:
Portland, OR
'Keep Portland Weird' is the city motto for a reason. Portland is filled with fun curiosities that kids of all ages will love.  Whether it's giant murals, interesting donuts, or fun knick-knacks at the Saturday Market, Portland has all the quirkiness that kid's (and parents) love. 
Known for its rainy weather, there's also plenty to do indoors in Portland. Playdate PDX a giant indoor play place for kids and the Portland Children's Museum is also a fun stop with lots of sensory play opportunities for youngsters. 
Take a day trip along the Oregon coast, for some of the most beautiful coastlines in America. 
Highlights:
Yellowstone National Park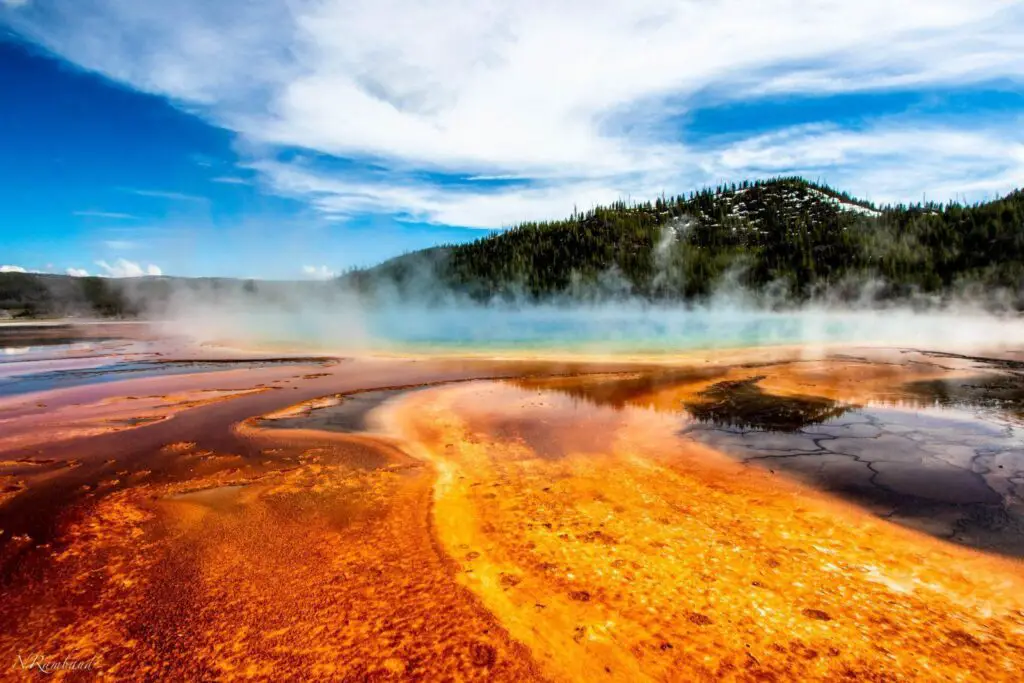 While Yellowstone technically spans several states in the Northwestern corner of the United States, it's a destination that families just cannot pass up.
Where else can you see wild buffalo, bear, elk, and giant gizers all in one spot? Kids can participate in the  Junior Ranger programs that teach kids a love of nature and the outdoors. 
Hiking, biking, camping, boating, and even white water rafting are available in Yellowstone National Park. The hardest thing will be to narrow down what you are going to do!
Highlights:
Boise, ID
Boise is a beautiful mountain town with lots of gorgeous natural scenery. Take a hike, go camping, and explore the great outdoors.
Not a big nature person? No problem, Boise's thunder mountain train line is great for young train lovers or stop by Ceramica Boise for the budding arts enthusiast.
Kids will have fun participating in hands-on learning about science at the Discovery Centre of Idaho. 
Highlights:
Best Family Friendly Vacation Destinations 
in the Southwestern United States
Los Angeles, CA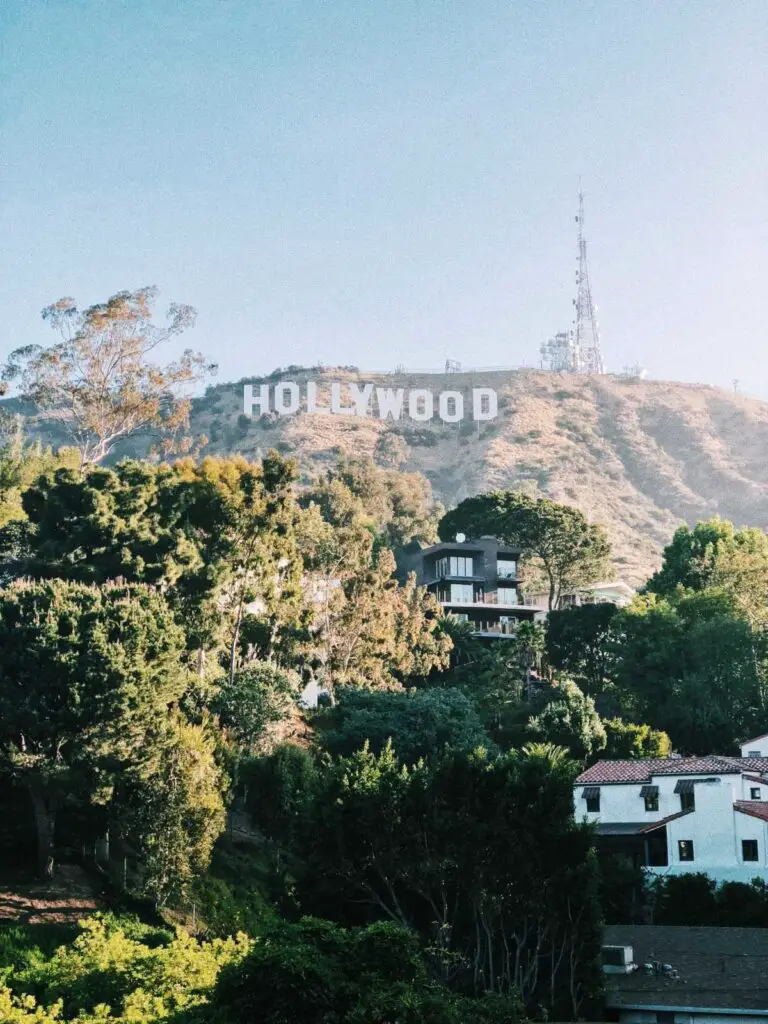 Los Angeles is a great town for all ages. There is something for everyone in LA, whether you love the outdoors, shopping, amusement parks or beaches. 
Visit the Hollywood walk of fame, take a day trip to the Santa Monica Pier, or enjoy one of the many amusement parks within a short drive. Disney, Knott's Berry Farm, and Universal Studios are all in the Los Angeles County area.
Los Angeles has beautiful weather year-round, so a trip is perfect at any time of the year. Labeled as one of the country's best cities for raising kids, you will likely find the hardest part will be choosing amongst the many kid-friendly activities!
Highlights:
Las Vegas, NV
Las Vegas may seem like an odd choice for little ones but in reality, there are tons of family friendly options for youngsters. Check out Circus Circus for a variety of family-friendly shows, restaurants, and games.
Take to the Vegas Strip to explore shops, watch street performers, and indulge in one of Vegas' famous buffets.  
Kids can spend an afternoon at the Discovery children's museum with dozens of hands-on science exhibits that kids will love.
For a bit of adventure, kids can enjoy an epic view of the city from atop the high roller observation wheel, the world's largest observation wheel. 
Of course, a day trip to see the Grand Canyon is a perfect family-friendly adventure within close proximity to Vegas.
Highlights:
Denver, CO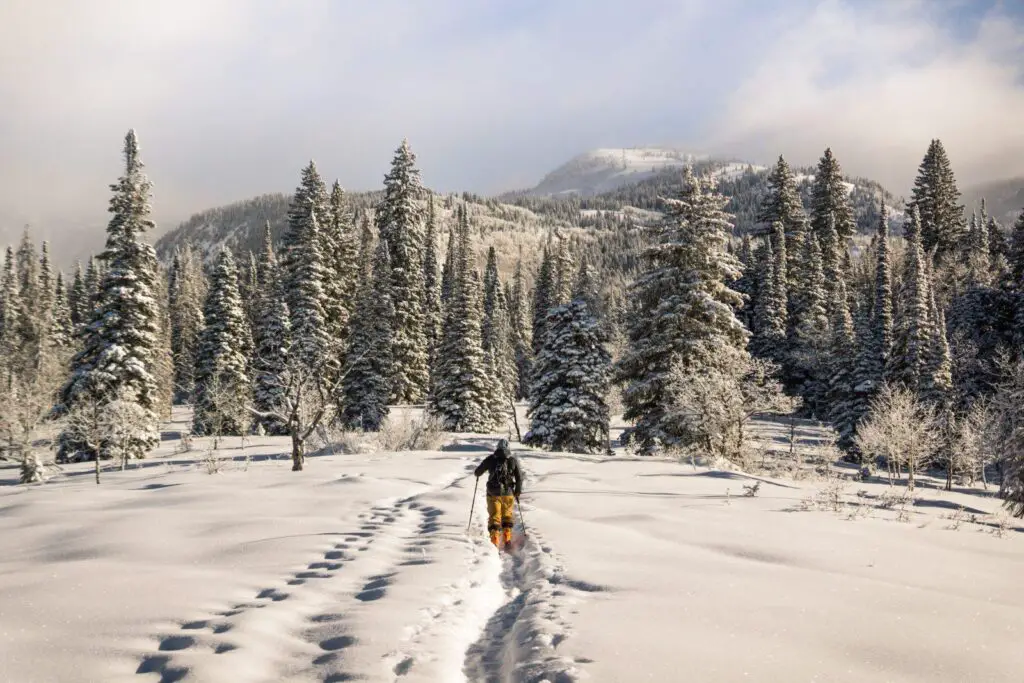 The mountain town of Denver is the perfect base for nature enthusiasts. There are lots of spots for family-friendly hiking and adventure in nearby Rocky Mountain National Park.
After exploring the great outdoors on the outside of town, consider heading to the Cheyenne Mountain Zoo which is home to more than 30 different species of endangered animals.
Another popular favorite is Elitch Gardens water and theme park where kids of all ages can enjoy the rides and midway activities.
Check out the Red Rocks Amphitheatre for a concert with an epic view. This unique amphitheater is naturally formed, and a perfect spot to catch a concert with your family. 
Kids who love to skateboard will love the Denver Skate Park, a 60,000 sq ft outdoor space for skateboarders and bikers of all ages and levels.
Highlights:
Salt Lake City, UT  
Salt Lake is chock full of kid-friendly activities. Whether you visit in summer or winter, there is something for everyone in this beautiful city surrounded by mountains.
Most well known as a ski destination, Salt Lake City is a good entry point to some of the best skiing in the Southwestern United States. 
Salt Lake City is not just for skiers though! The Clark Planetarium is amazing for star gazing, watching IMAX movies on the big screen, or learning about the stars.
Another great activity is exploring the 400 different species of birds at the Tracy Aviary. 
Best Family Friendly Vacation Destinations 
in the Midwestern United States
Columbus, OH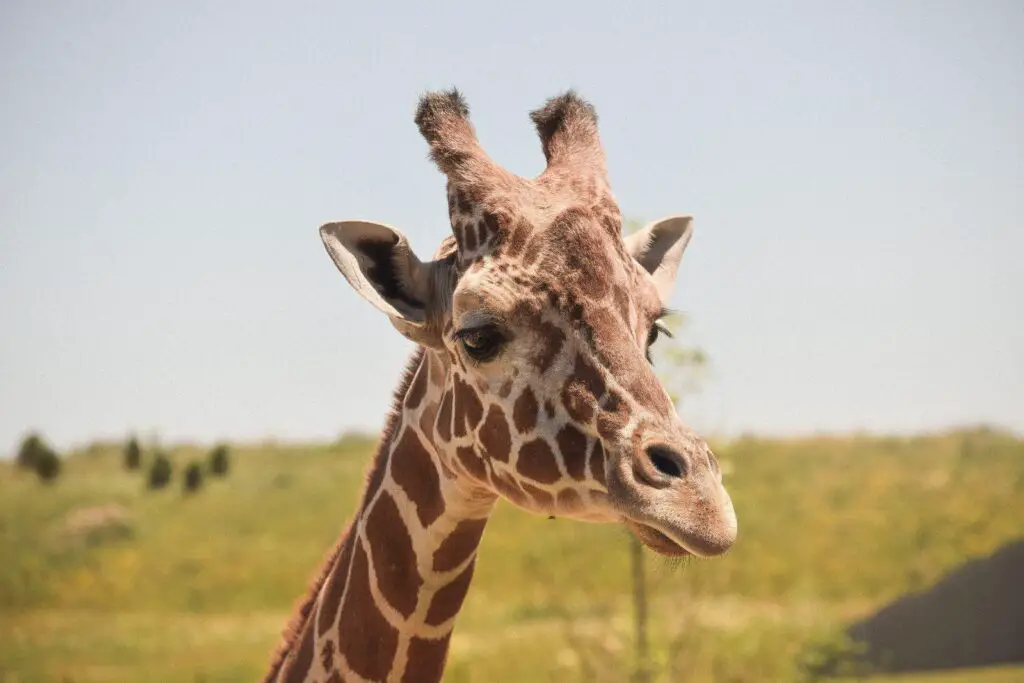 Columbus is home to tons of cool kid-friendly activities. Check out the Centre of Science and Industry for the budding engineer in your life.
See a performance at Columbus' Children's Theater or head to Rockin Jumps for one of the biggest trampoline adventure parks in the US. 
Don't forget the outdoor adventure! Kids will love Zoombezi Bay, an awesome water park that is located right next to the popular Columbus Zoo.
Families can explore an underground cave system at the Olentangy Indian Caverns where the Wyandotte tribe of Native Americans took shelter from their enemies.
Highlights:
Madison, WI
Although Madison Wisconsin might not be an obvious pick for family-friendly US destinations, Madison has a lot to offer for young families. Madison has a variety of live public events for families that are free of charge.  They even have a free zoo!
If you like adventure, be sure to check out Cave of the Mounds nearby for an afternoon exploring this awesome geological wonder. 
During the winter months check out Kids in the Rotunda a live performance event highlighting kid-friendly, artists, musicians, and magicians for the family.
Afterward, try the local cheese curds at the Tipsy Cow or catch a basketball game at the University of Wisconsin.
Highlights:
Nashville, TN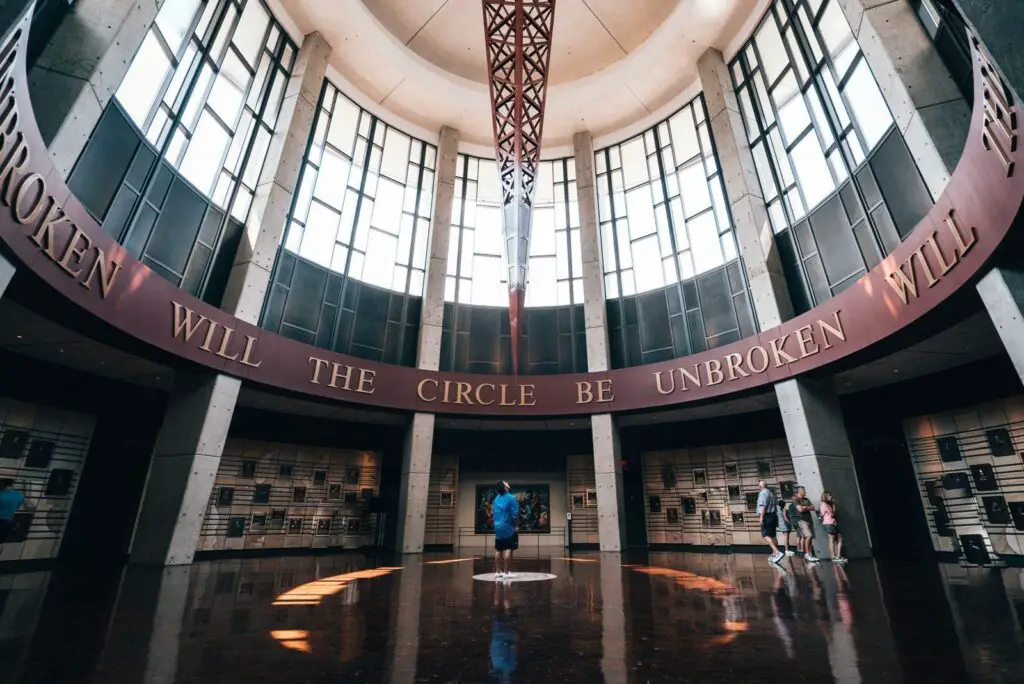 Nashville is country musicville USofA. You can't experience Nashville without checking out some of the musical attractions around the city like the local street performers or for older kids, the Grand Ole Opry.
Stop in at the Country Music Hall of Fame and Museum to learn all about the country music that puts Nashville on the map. 
If you're looking for some great physical activities check out AdventureWorks for their ropes courses and zip lines. Nashville also has the usual family-friendly attractions including a Zoo and Science center, in case you've had your fix of the country music scene. 
Highlights:
Dallas, TX
What's Texas famous for- Football and BBQ! Check out a Dallas Cowboys game with your little sports lovers and stop by a local BBQ joint for some good ole fashioned Texas brisket.
If sports aren't your thing, take your crew to Six Flags Over Texas or go back in time at the Dallas Heritage Museum.
With the slogan 'Big Things Happen Here,' Dallas has lots of amazing things for families. With an awesome zoo, aquarium and botanical garden,  there is so much to offer for everyone.
Highlights:
Kid-Friendly USA: Final Thoughts
With so much of the US to explore, there's no way we could have included every awesome family friendly US vacation spot on our list. What do you think are the top family-friendly destinations in the US?
Am I missing any? I would love to hear from you! Please leave your favorite city or attraction in the comments and I will include it in my next post!
Pin for later!