Airbnb with Kids?
There are so many questions we all have when planning a family vacation: What type of trip is best for kids? How should we travel? Where should we travel? Where should we stay? Hotel? Resort? Cruise? Airbnb?  There are so many options and of course so many opinions on this subject! Since I don't travel full time (I wish!) and since I also work in another field more than 40 hours a week, RELAXING is one of MY most important features for a vacation with my kids.
Relaxing with kids?! Impossible you say! Of course, gone are the days of sipping Margaritas for hours on end by the pool, but I have found that renting an Airbnb with kids gives me a lot of the comforts of home to help my whole family relax.
Many Airbnb's are family friendly, and the amenities you have in an Airbnb as compared to a hotel room are often much greater and more practical for kids. We like variety so we won't ALWAYS stay in an Airbnb when we travel but I find we book at least 75% of our trips using Airbnb for all of the conveniences it provides. So far, we haven't had any bad experiences with Airbnb. I pay attention to the reviews and I won't stay anywhere that doesn't have a few detailed reviews on file.
Be sure to check out my blog post where I go through some of pros and cons of different types of trips with young kids.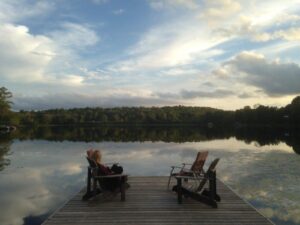 New to Airbnb? Save $45 on your first stay!
If you are new to Airbnb you can use my referral link HERE to save $45 (CDN) on your first stay of $95 (CDN) or more! Or if you are thinking of hosting sign up HERE.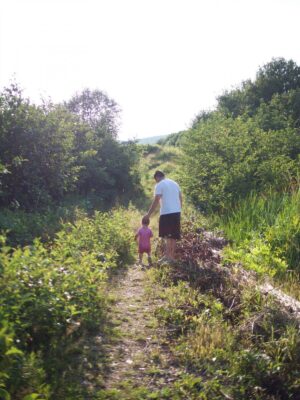 Pros: Airbnb With Kids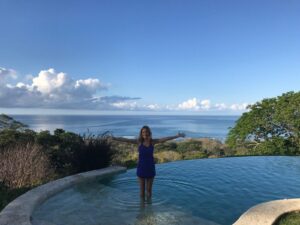 Separate bedrooms: Bring the baby monitor and you don't have to sit in the dark from 7 pm onwards! Score!
Full Kitchen: for making kids snacks, mixing formula, and to keep on budget while away.
Privacy: No one is sharing the pool or the deck etc. For us this is HUGE!
Amenities (Pool, Beach, Lake): There are so many great properties on Airbnb with amazing views, pools, and beaches. Check out the awesome pool at our villa in Costa Rica above and below.
More immersive cultural experiences: Airbnbs tend to be more in the heart of the action. As compared to a resort you are much more likely to explore the city or town where you are and get to know the people. As long as we are traveling somewhere safe, we love to get out and explore our surroundings!
Convenient to transit and attractions: Obviously this is dependent on the Airbnb itself, but many prime Airbnb's are located close to an easy transit line or within walking distance to the main attraction. We love the convenience this provides.
Easy to bring help! Again this is HUGE! We usually rent a 3-4 bedroom place and bring along a babysitter, our parents or my brother to help out. Built-in babysitting means that hubby and I can go out and enjoy a dinner on occasion.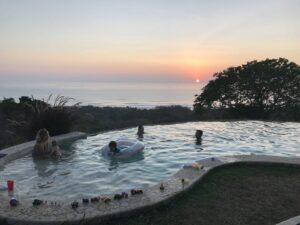 Cons: Airbnb with Kids
No daily cleaning service: This is again dependent on the place as our villa in Costa Rica did come with cleaning. The majority of Airbnb's will not come with a cleaning service. You are also expected to treat the place like your own and clean up afterward in many places.
No meal service: As compared to an all-inclusive resort this is a big downside. One thing I love about all-inclusives especially with really young kids is that food is always available and you don't have to do any planning. Many Airbnb's will offer a grocery service, and if you are in a metropolitan area there are always services like Uber Eats!
Potential to get scammed: Obviously this is one of the big worries that many people have when considering an Airbnb. We've all heard horror stories on the news about an Airbnb gone wrong. I know Airbnb takes this kind of thing seriously and works hard to make sure all of the properties are up to par. I don't stay at an Airbnb that doesn't have any reviews and I don't stay if there are reviews which suggest that the owner is less than attentive to the guests.
May lack some baby amenities: We often bring our own playpen and baby gear when we travel to an Airbnb. We use the Phil and Teds Traveler so its super easy to fit in our luggage. You can consider a travel gear rental service if you are in a big city, check out my post on the top baby travel gear for more ideas.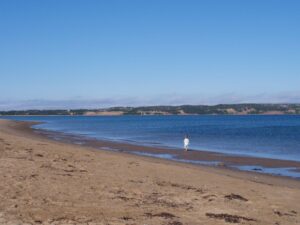 Ready to book?
Head on over to Airbnb here! Don't forget you can get $45 off on your first stay using this link.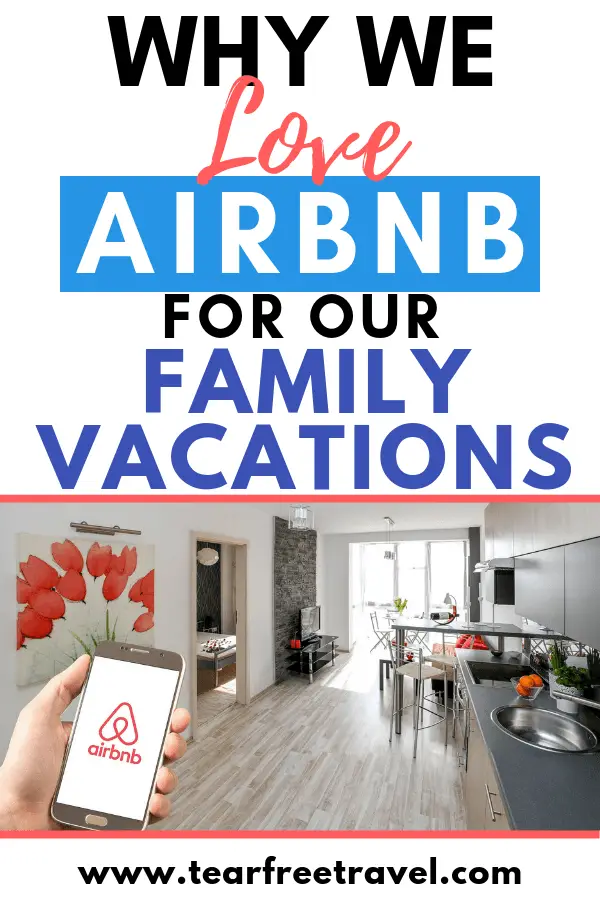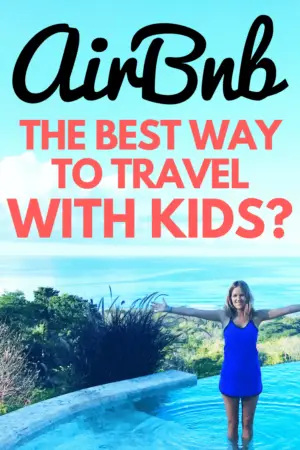 xoxo Kate