Today we are bringing you a guest post about safety while traveling with car seats. We've found that bringing a portable car seat for travel on vacation is not only useful, but it's also the safest thing for your kids on vacation. These important tips are so helpful when it comes to bringing travel car seats on your next adventure.
Traveling with children can be extremely difficult. Not only do they get tired of sitting still for so long, but they might also tend to fight with one another, have a need to use the rest stop on a constant basis, and get bored quite easily.
As a parent, all of these things combined are enough to drive you nearly crazy while on the road with your kids. Despite the challenges, however, there are many ways to make traveling with kids fun.
If your car doesn't have a DVD player, or they are getting bored with their music, one fun way to keep them entertained is playing car games. Some of the best care games for kids include I Spy, The License Plate Game, the alphabet-based memory game called I'm Going on a Picnic, and 20 Questions. If kids have a notepad and paper, they can also play Tic Tac Toe, Hangman, or Connect the Dots.
Keeping the kids entertained is only half the battle when traveling. The other part of the battle and the most important is keeping them safe. Unfortunately, riding in a car puts a child at risk of suffering an injury, and even death.
According to the latest statistics from the U.S. Department of Transportation, 939 children under the age of 13 died in a motor vehicle crash in 2017. Some of the children that died were sitting in the front seat of the vehicle. It's recommended that children under the age of 12 always sit in the backseat.
Since unrestrained children are at a much higher risk of injury or death, it's also highly recommended they are properly restrained. The best way to restrain a child in a moving vehicle is to put them in a car seat.
When your child is properly restrained in a car seat, it significantly reduces the chances of injury or death. However, when it comes to car seat safety while traveling, there are other factors to consider.
Travel Car Seat Safety Tips
Here are three car seat safety tips when traveling with kids.
1. Know the Car Seat Laws for Each State
Every state in the country has laws pertaining to car seats. In most states, children under the age of 8 are required to sit in a car seat. Some states also have weight and height requirements when it comes to children and car seats. If you are traveling across state lines while traveling, it is your responsibility to know the car seat laws for each state.
For example, in the state of New York, children under the age of 2 are required to be in a rear-facing car seat. Children between the ages of 2 and 4, and who weigh less than 40 pounds, need to sit in a forward-facing car seat. Booster seats are required for children over 40 pounds. Some states, like Ohio, require any child between the ages of 8 and 15 to use the vehicle's seat belt system.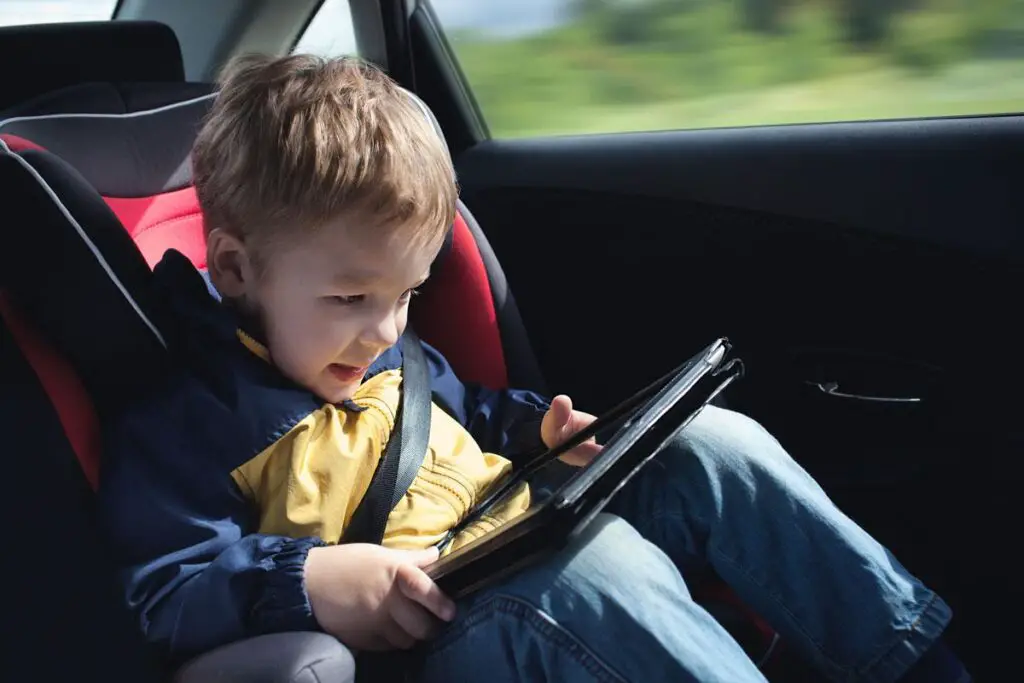 2. Use a Car Seat In Taxis and Other Vehicles
While most states exempt car seat laws when riding in a taxi or any other type of for-hire vehicles, this doesn't mean you should not use a car seat. Since these types of vehicle-for-hire companies don't usually have car seats installed, this means you will have to bring your own. Another option is to rent one. You can rent a car seat from any company that rents out baby gear and equipment. You can also download certain apps, such as goBaby, to your phone that will help you find places to rent a car seat. When renting a car seat, be sure to specify the kind of car seat you need.
If you are renting a car, you can rent a car seat from the car rental company. This is not always recommended, however, as these car seats might be old and worn and missing certain parts. Sometimes, even though it's not very convenient, it's better to bring your own. Here's our guide to the best toddler travel car seats that are lightweight and easy to carry.
Ridesharing services, such as Uber, require that children in the vehicle need to be properly restrained. In some select cities, you can request a car seat on the Uber app. If this option isn't available where you are traveling, you can either rent one or bring your own.
If you need to bring your own, there are certain car seats that are easier to travel with. These include the Safety 1st Guide 65 Convertible Car Seat, the Cosco Scenera NEXT, and the mifold Grab-and-Go Car Booster Seat.  All of these car seats rate high for convertibility, plus they are lightweight, which makes them easy to carry. They also have other important safety features including a high safety rating. They also have FAA approval for traveling by plane (MiFold booster is not approved for air travel).
3. Make Sure the Car Seat is Installed Correctly
Whether you are riding in your own vehicle, a rented vehicle, a taxi, or a car from a ride-sharing service, you will want to make sure that the car seat is installed correctly. When you are traveling, you are often in a hurry, but it's worth it to slow down to ensure the car seat is in good working condition and properly installed. According to the National Highway Traffic Safety Administration (NHTSA), 59 percent of car seats are not installed correctly. This can increase the chances of the child getting injured or killed in the case of a car accident.
If you are traveling in your own vehicle, you can check with your local Child Passenger Safety Technician to ensure the car seat is installed correctly. If you are in another city, other places you can go to include a fire station or police station. Besides making sure the car seat is installed correctly, it should be in the safest location in the vehicle. According to car seat safety studies, the center seat is the safest spot for a car seat. If you have more than one child in a car seat, the youngest should be in the center.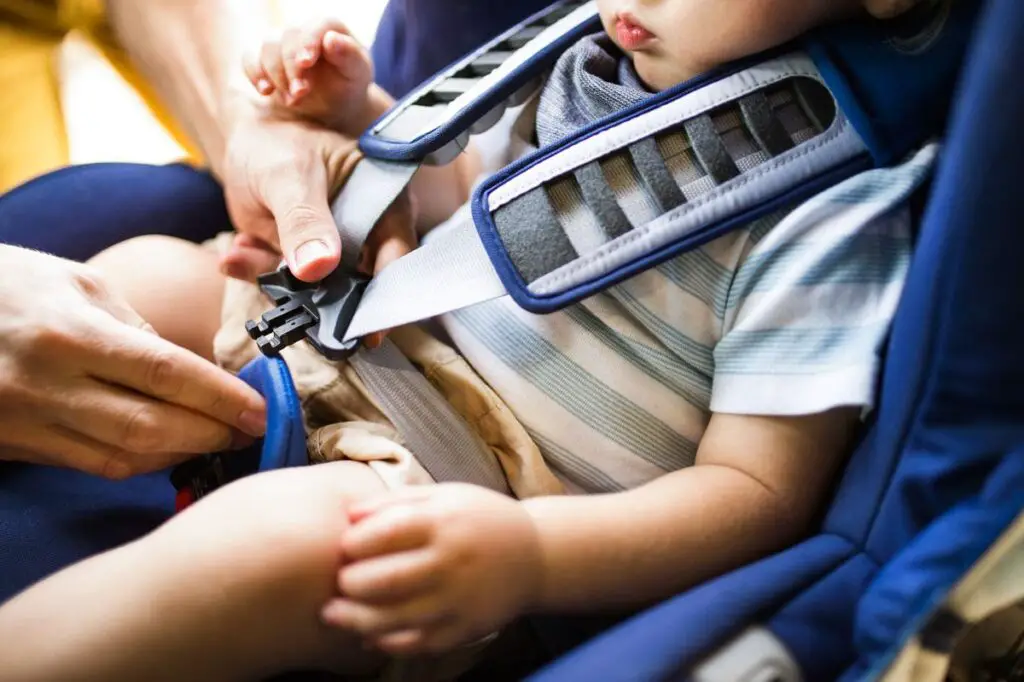 Following these importnat car seat travel tips will make your trip fun for the whole family, but more importantly, your kids will be safe when riding in a vehicle.
Pin for later!