With so many baby floaties and toddler floaties out there, it can be hard to know what the best swim float is for kids. We love to swim with our kids, and we've tried ALL the baby and toddlers floaties around! We're here to report back and give you the 4-1-1 on the best floatation device for toddlers.
If you are headed on vacation, or to the pool with your little ones, Make sure to bring a floatie from our list of the best swim floaties for toddlers on the market!  
What are the best floaties for toddlers? Quick Comparison
Are floaties safe for toddlers?
Safety first! Safety is of utmost importance in the water with kids. A floatie for toddlers is NOT the same as a baby or toddler life jacket. Lifejackets or PFDs (personal flotation devices) are lifesaving devices that are meant to keep your head above water if you were ever in trouble.
Floaties do not have the same lifesaving features as lifejackets and should not be used as a replacement for a lifejacket. Especially on a boat or other watercraft, lifejackets are essential! We will review more on these key differences as well as our recommendations for the best lifejackets for toddlers below.
The Best Toddler Floaties
#1 The Puddle Jumper 
Click here to find the Puddle Jumper on Amazon
Hands down the absolute best toddler floatie is a puddle jumper! Seriously, if we forgot our puddle jumper on vacation we would probably order amazon same day shipping just to get one at our hotel!
These are absolutely the best toddler swim float, and are perfect for most kids age 2 and up (it is rated between 30-50lbs).  We used these floaties for our 2 year olds once our kids reached the minimum weight limit.
What makes the puddle jumper so great is the design. These upgraded water wings have a genius chest strap that brings your toddler's face up and out of the water.
What do toddlers hate about the water? Getting their eyes wet!! Once my son realized he wasn't going to be gulping water when he used this thing he was sold.
Both our kids are extremely independent with their puddle jumper on. We have had a lot of fun on vacation in the pools and oceans and it's been. great for our kids to feel independent in the water.
The puddle jumper is definitely my pick for the best floaties for toddler and I don't think you will regret it either!  
Are puddle jumpers safe for toddlers?
In the US, the coast guard has actually approved this as a 'learn to swim' type V lifejacket. In Canada, the puddle jumper is considered a swim aid (aka it is not approved as a toddler life jacket and shouldn't be what you use on a boat!)
With the puddle jumper, my 3-year-old son can swim completely independently. He enters and exits the water, kicks, and paddles and this year even started really dunking his head with some epic pool jumps!
The fact that my son is now fearless around the pool DEFINITELY means I have to keep an extra eye on him at all times. When we are on vacation he does NOT take the puddle jumper off when we are by the water. This is a good rule to have on vacation! 
#2 Body Glove Paddle Pals:
Puddle Jumper was the 'original' but there are now a few puddle jumper 'spinoffs' that are in the running for the best pool floaties for toddlers.
These ones have been getting rave reviews from some of my friends. In particular, the Body Glove version below addresses the concern that some kids might be able to wiggle out of a puddle jumper by having a vest design.  
These may also be worthwhile checking out but I haven't tried them personally:
Check out reviews of the Paddle Pals floatie
This toddler floatie has a similar design to the original, with an added feature of a safety vest. The safety vest makes it more difficult for kids to slip out of the vest.
It also comes in some super cute patterns that your toddler will love. I have several friends who own this model and give it rave reviews. It's one of the best floaties for 3 year old kids as it's rated between 30-50lbs.
When choosing between this and the puddle jumper, it likely comes down to personal preference regarding the design and style.
# 3 Puddle Jumper 2-in-1 Life Jacket and Rash Guard:
Made by Puddle Jumper, this 2 in 1 lifejacket and rash guard has a swim vest design. This is an approved lifejacket that is US coast guard approved for use on boats.
The toddler swim vest design is meant to be non–restrictive compared to other lifejackets. I'm not sure if the extra bulk is worth the extra space in this model.
That being said, this one may combine the best of both worlds if you are planning to do a lot of boating and need an approved lifejacket.
#4 TEWENE Kid Toddler Swim Vest Life Jacket
Click here to read buyer reviews
This toddler floatie is made from environmentally friendly fabric instead of plastic to reduce chaffing. The adjustable strap has a quick release buckle for safety. The double buckle makes this a super safe option.
The 23-29 inch circumference gave my son great flexibility and freedom to move around comfortably while exploring the water.
These foam filled floaties are great because there is no more worrying about punctures or leaks. The high density foam provides great buoyancy and keeps my son's head well-clear from the water.
#5 Traditional toddler armbands or water wings
Don't forget about these original toddler floaties! Of course, these arm band floaties are harder for toddlers to get the hang of and certainly not as safe as puddle jumper and vest type floaties listed above.
Armband floaties can be great in a pinch, and are super easy to pack which is nice! I like the traditional armbands for kids who have started to swim independently but still need a little bit of extra support.
# 6 Otter Wings
Otter wings is a cool product that has an interesting take on your typical toddler arm floaties. These upgraded arm floats for toddlers have some safety features to make sure that the armbands stay on while swimming.
The inflatable armbands actually clip on to the swimsuit so that there is no chance that they will fall off in the water. We tried these out, and I loved the design! They are certainly handy for travel as they deflate easily and pack up small in your luggage.
#7 Makone Kids Arm Float Discs
These arm float discs are another great option for toddlers who are almost ready to swim independently. I love how these discs allow you to customize the amount of support given by using from 1-3 discs per arm.
#8 SwimSchool TOT Swim Trainer
Another great option is the TOT Swim Trainer. I like that this floatie promotes an upright position, which is great for timid toddlers who are nervous around water.
I found that when my toddlers became comfortable with the floaties and realized they weren't going to have their heads go under the water they really started to enjoy the water more.
The Best Floaties for Babies:
#1 SwimWays Sun Canopy Baby Boat
Check out pricing and compare reviews
For babies under 30 lbs, the options for baby pool floaties are a bit more limited. For us the best floaties for 1 year old kids and under are those that have a canopy, as for us the most important thing is keeping our babies out of the sun and protected from sunburn.
The SwimWays Sun Canopy Baby Float is a popular option that folds up very compact.
#2 SwimSchool Baby Float
This product by Swim School is another great baby pool float option that is also highly packable and has a really nice retractable canopy that is perfect for little ones.
The sun canopy boasts a UV rating of UPF 50 and is retractable and stowable which is nice in the case of a shady day. I love some of the cute designs on these ones!
#3 SwimSchool Bouncing Butterfly Baby Boat
We have also tried a few inflatable baby floaties like this one that have been great. The nice thing about an inflatable floatie for babies is that these pack super well on vacation.
We bought our two baby floaties when our first son was 8 months old and they have lasted three years and many trips back and forth on vacation. Our youngest is now 1 year old and still loves to use this type of baby floatation device.
As our kids have gotten older they both enjoy using these inflatable floaties on vacation, even though our eldest now knows how to swim. These have also been great for taking our kids out for a swim in the Ocean, in which even the puddle jumpers can easily cause the kids to get a big mouthful of salty Ocean water with a small wave. Just make sure you are always supervising kids directly with these guys on!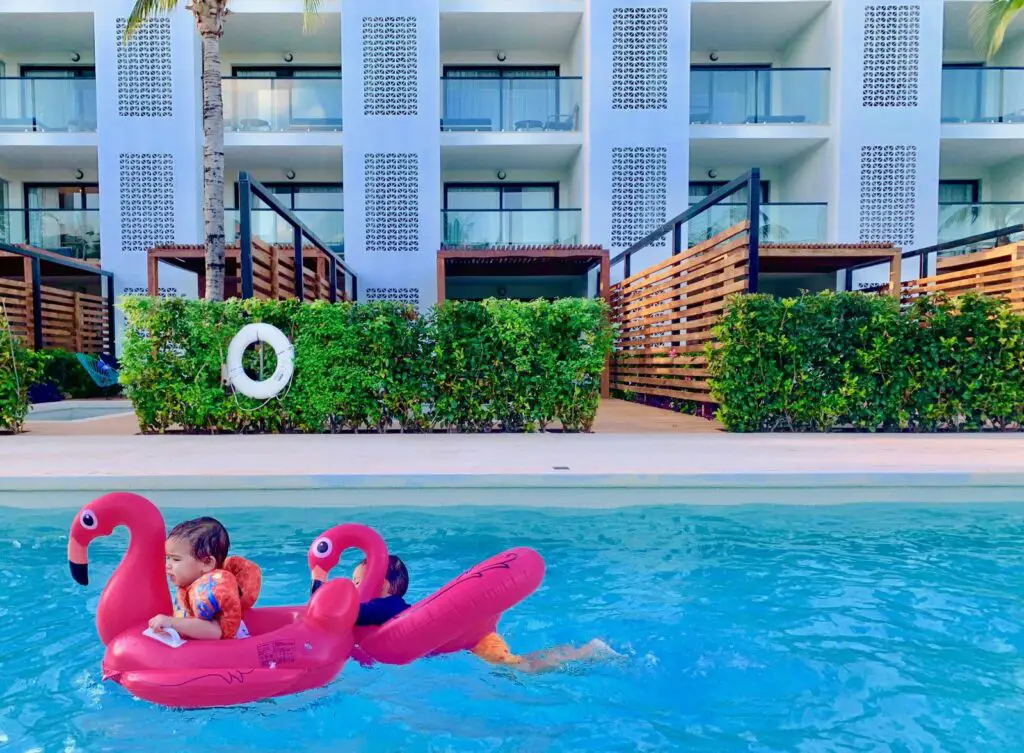 Baby floatie means direct supervision needed!
Baby floating devices are absolutely not rated as a lifejacket or PFD. These devices all need DIRECT (hands-on) supervision. The main appeal of these devices is simply to be able to let your little one feel a little bit 'free' in the water and allow them to splash around a bit.
My son loved to 'zoom' around in his floatie when we were on vacation in Mexico and loved to be able to splash the water with his hands. Having a baby floatie give you a little bit of shade for your little one and a chance to have a hand free in the pool.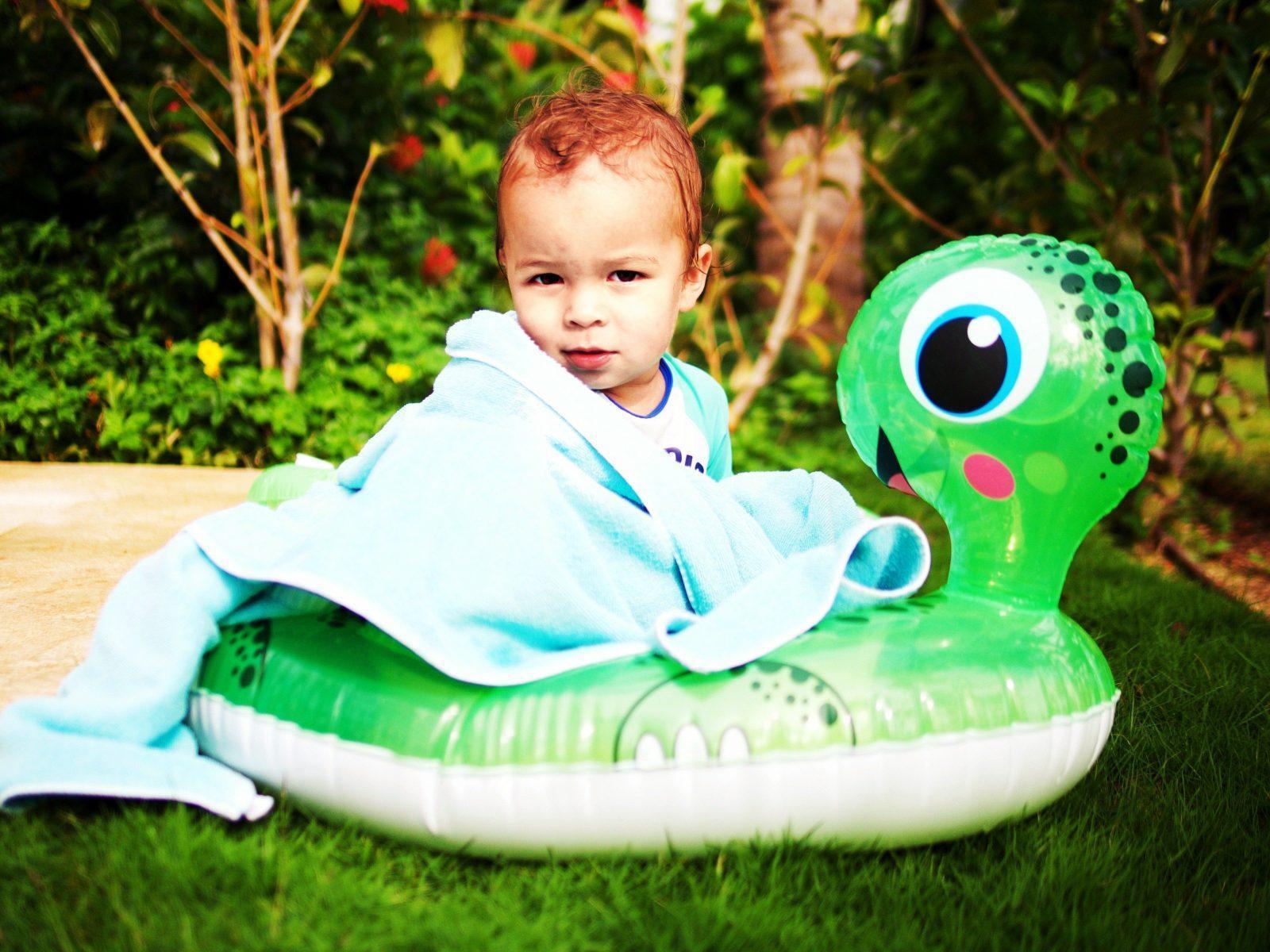 #4 Free Swimming Baby Swimming Float Ring: 
These floaties for baby have recently become popular. I have not tried one myself as my kids are now both in armband floaties. This baby floatie allows your infant to be in a more natural swimming position.
Reading through some online reviews, I've noticed a lot of reviewers complaining that it's easy for babies to slip through this design. As I mentioned above, all floaties for babies require direct 1 to 1 supervision!
It's important not to let a infant floatie give you a false sense of security.
Read reviews and compare prices here
Neck Floaties for Babies: Are they safe? Nope!
I can't say I've gotten into the latest odd trend of these baby neck floaties, that seem umm,  VERY dangerous. Even the American Academy of Pediatrics chimed in with a warning.
A few products have also been recalled.  Although seeing babies using the neck floaties looks pretty cool, I won't be taking any chances with one of these devices.
At the end of the day, the message is still the same. Babies need hands-on supervision when they are using any type of floatie. A floatie for babies is not a baby life jacket and could give parents a false sense of security in the water.
The Best Kids Floatie:
The Swim Fin
After swimming a lot this year at our local gym, our four-year-old is actually starting to get quite comfortable with basic swimming!  
Although the puddle jumper is still our go-to when we don't want to worry, I did want to find something that would encourage my little guy to practice his swimming in a more realistic way. I had heard about this shark fin toddler swimming aid and decided to give it a try.
The SharkFin is definitely a 'swim aid'. Use this with DIRECT hands-on supervision if your child does not know how to swim. It is great for giving kids a little boost in the water who already have the basics of swimming down.
In a pinch, it's similar to a pool noodle tied around the waist or the chest. We like the shark fin, and let's be honest, it's also adorable!!
The big difference I notice with this compared to the puddle jumper is that it does not bring up the chest and head. You have to work to paddle and float to keep your head above water which is great for teaching swimming fundamentals.
For our son, it gave him a huge boost when he first learned to swim. I would recommend this as one of the best swimming aid for 3 year old kids and up, and only for those kids who are motivated to swim independently.
We only ended up using the shark fin on a few occasions because as soon as my son got the hang of keeping his head above water, he wanted to swim 'all by himself.'
Click here to check out the SharkFin on Amazon
Read reviews and check out prices of Otter Wings here
Life jacket, Swim Vest, Pool Floatie: What's the difference?
Life jackets keep you and your kids safe in the event of an on-water emergency and have many features to keep even toddlers safe in the water.
In fact, life jackets specifically, are meant to be able to turn a person from the face-down position over to their back in the water. This is important if you are knocked unconscious and is very important for kids who might not have the ability to turn themselves around! 
PFD's (personal flotation devices) do not have this same feature and are only designed to keep you afloat. A good baby or toddler life jacket is absolutely what you need if you are going on a boat or watercraft as they keep you and your family safe. Don't use kids floaties on a boat!
If you are going to be on any type of watercraft I absolutely recommend that you ensure that your child is wearing an approved lifejacket.
Lifejackets will save your life in the case of emergency and water is certainly not a place where you want to take any risks.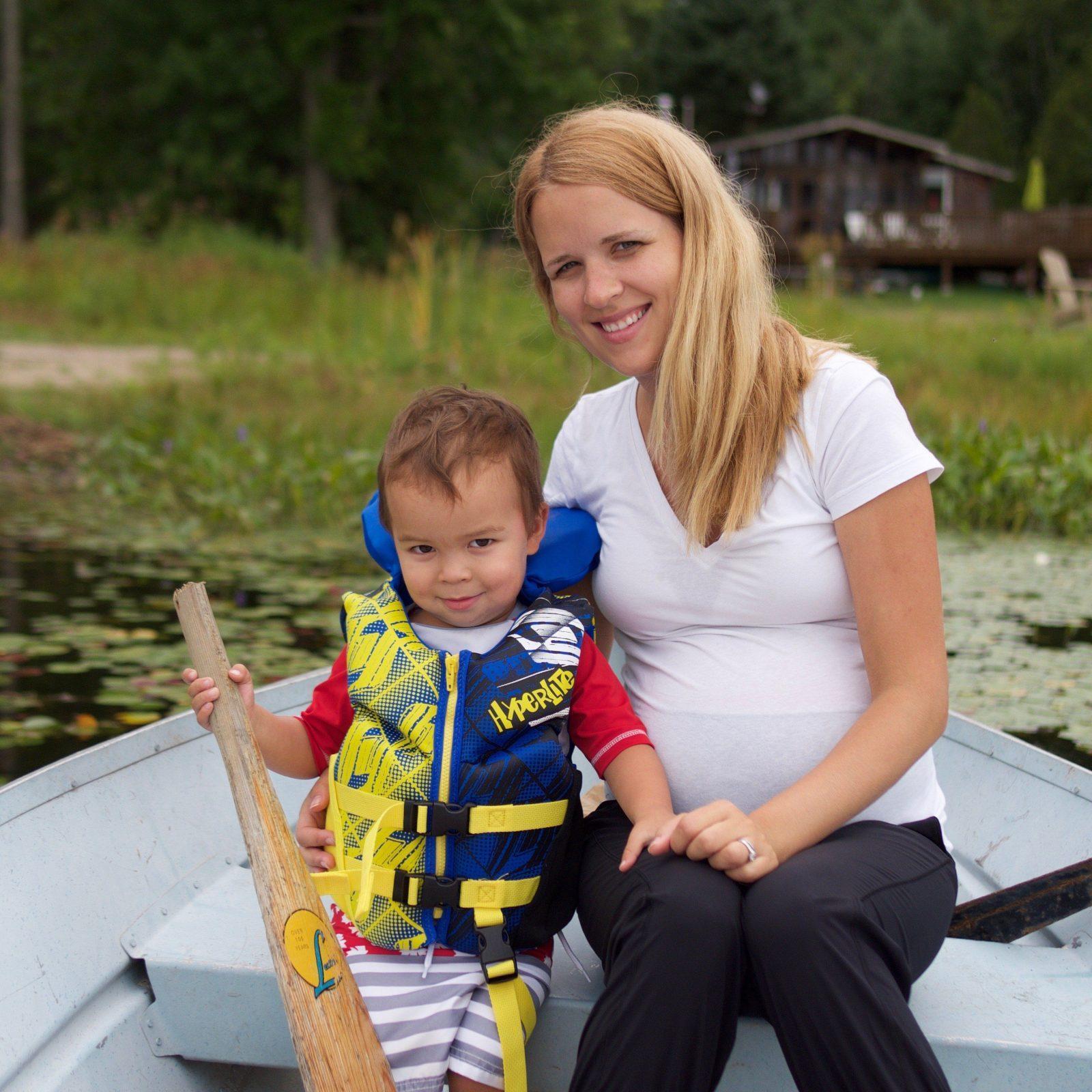 How to find out if your toddler lifejacket is approved?
Please visit Red Cross to read more about Canadian standards for life jackets or the US Coast Guard lifejacket facts if you are in the US.
In both of these countries, if a floatation device is approved, it is clearly marked on the inside of the jackets with a weight and chest size approval.
Look for approval by the US Coast Guard (or Canadian Coast Guard/Transport Canada if in Canada). You will need to see this approval to know that you have a safe lifejacket for your kids and for yourself!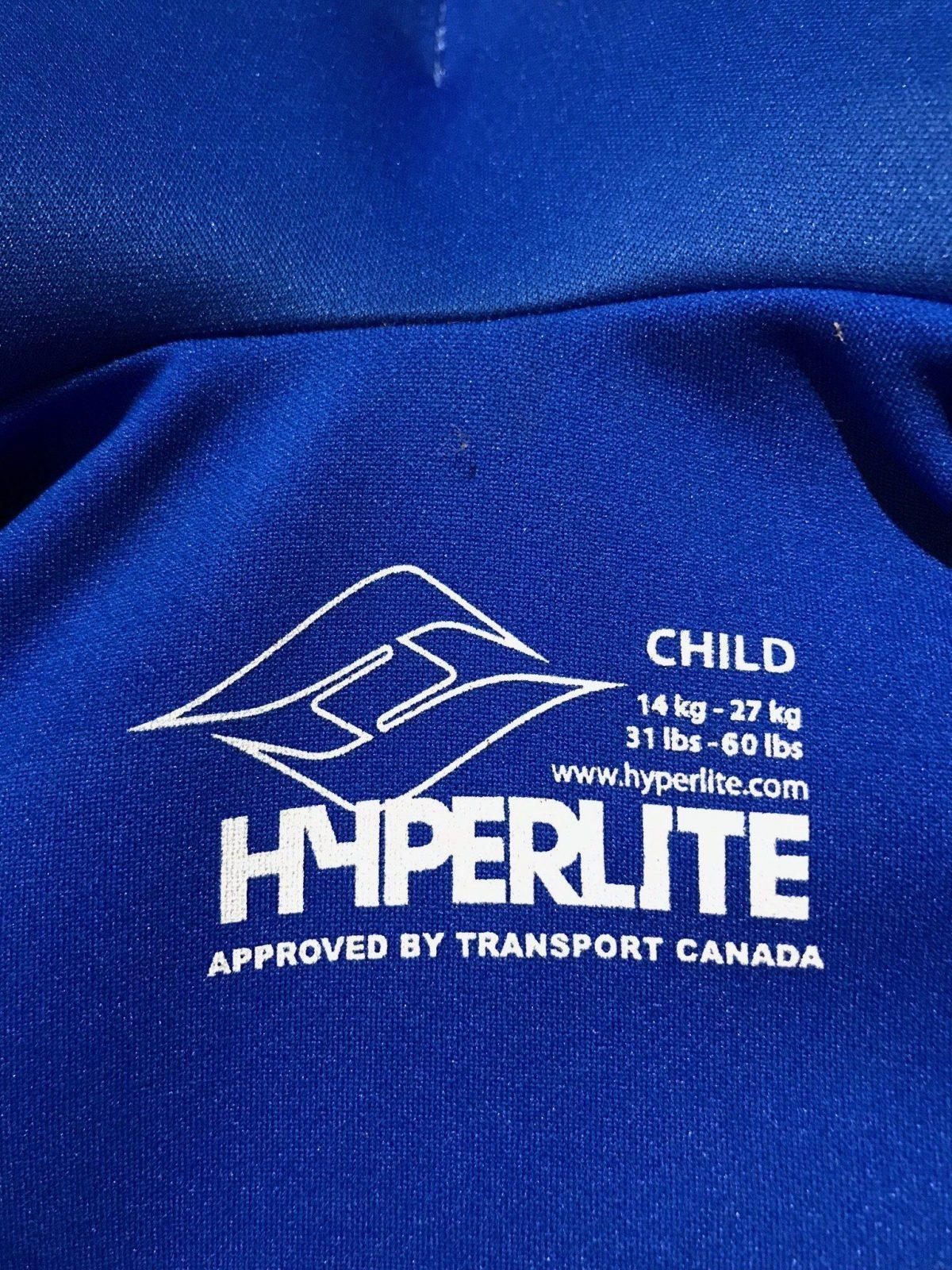 So, what are water floaties for toddlers?
Toddler life vests, baby floaties, toddler floaties, floaties for kids, and swimming aids for toddlers all have one thing in common! They have some material in them that is meant to help you stay afloat.
Whether these devices are ALSO lifejackets depend on the specific product.  In general, if it is not an approved lifejacket or PFD these will NOT save your life if you are at risk of drowning. They are simply swim aids for toddlers to make swimming easier.
The difference between a swim vest and a floatie is related to the design. Swim vests are just as they sound, vests which give some extra floatation, whereas many of the best floaties for toddlers often have an armband type design.
Floaties for toddlers or other infant pool floats can still be GREAT for little ones who are learning to swim. In fact many of the kids floaties I'll cover are the best swimming aids to get kids in the right position to learn to swim.
It's still important that an adult is still ALWAYS supervising in the pool with kids floaties on. Also, don't use these on boats.  The danger in the water can happen in a matter of seconds.
Will toddler floaties prevent my child from learning to swim?
Some parents wonder if using a swim vest or a floatie will prevent your toddler from learning basic swimming skills early on. I personally did not find that this was the case AT ALL with my kids.
In fact, it was just the opposite! Using a floatie early on got my kids comfortable in the water. We started using a proper swimming aid as early as 1-year-old for our second.
Swimming floats got our kids used to having their face in the water and in the right position to swim. They learned how to float (with and without the floatie) because they were very comfortable in the water. 
I'll cover the best floaties for 2 year olds and the best swimming aid for 1 year old in the categories below!
It is true that my kids' love for water means I have to be extra cautious monitoring my kids when we are around any water. Being comfortable in the water can certainly give kids a false sense of confidence.
Kids don't make the connection that they need their floatie to be able to swim. When we are near a pool I do not take my eyes off of my kids. Drowning can happen in just a few seconds, and it's imperative to watch young kids closely around the water.
My youngest son needs to have his puddle jumper on at all times when we are at a friends house who has a pool. I also enrolled my kids in swimming lessons early. It's never too early to learn the basic skills!
The Best Life Jacket for Toddlers:
When choosing the best lifejackets for toddlers the most important thing you should do is to ensure that your toddler life jacket is ACTUALLY a certified lifesaving device.
Again, check the label and make sure you look for approval in the country you live in. We have two toddler lifejackets at home that we use whenever we go on a boat with our little ones. We certainly don't take any risks in this regard.
In choosing a toddler lifejacket, fit and style are probably the most important features. You want to make sure that you choose a lifejacket that fits with your child's weight and chest measurements.
For our son, we went with a hyperlite pfd that was made of a soft neoprene material. This lifejacket was comfortable for my toddler and it wasn't riding up too much to bug him.
It's probably a good idea to get your toddler used to swimming with a lifejacket on before a big boating trip. The first time my son swam with a life jacket on he was NOT impressed.
The feeling was a lot different than the puddle jumper and he had to work to keep from flipping over. It took about 5 minutes of coaxing (and bribing!) before he was finally comfortable.
The Best Baby Life Jacket:
O'Brien Baby Safe Infant Vest
In Canada, there are no baby life jackets which are rated for babies under 20lbs. You should always be holding your small baby if you are traveling by boat.
In the US, the US coast guard has several infant lifejackets which are approved for infants less than 30 lbs.  I have an O'Brien infant life jacket that I actually scored at a local thrift store!
The unique design is made to keep your infants head above water in a 'back float' type position. We have only used it once, as we don't tend to be big boaters. But I feel great about having it on hand in case we need it.
Read reviews of the O'Brien Infant Life Jacket here
General tips for having fun in the water:
Some kids are timid in the water if they haven't had a lot of exposure to a pool or a beach. We have found lots of ways to make swimming fun and exciting so that our kids are excited to try out their floaties and have fun in the water:
Practice jumps: silly jumps, big jumps, mega splash jumps, JUMPs are lots of fun for kids
Go on a treasure hunt: searching for treasure in the water is a great way to get kids to try putting their face in the water. Grab a set of these pool treasures and help your kids hunt for jewels in the bottom of the pool
Blow bubbles! Blowing bubbles is a fundamental swimming skill that kids can learn from such an early age. Getting comfortable having their face in the water is an important step for mastering swimming later on.


Stay Safe and Have Fun!
I hope this post helps you to get out and enjoy the water with your little ones this summer. Since we've found the best kids floaties going to the beach and the pool is always a blast.
Don't forget to also invest in the best 'swimming aid', SWIMMING LESSONS! Being a strong swimmer is number #1 on the 'must-do' list for my kids.
Now that you are ready to float, be sure to check out some of my other posts for more ideas:
What do you think are the best floaties for kids? Drop me a line in the comments! I will definitely check out your suggestions and add them to the list!