Traveling with toddlers is no easy feat! Although it can sometimes be draining, traveling with a toddler can be a rewarding and fun experience for everyone. After a few trips where we came back more exhausted than we started, we've found some awesome hacks that have helped take the stress out of traveling with toddlers.
These are our top 10 things that saved our butts on Vacation with a toddler.
The Safe-Go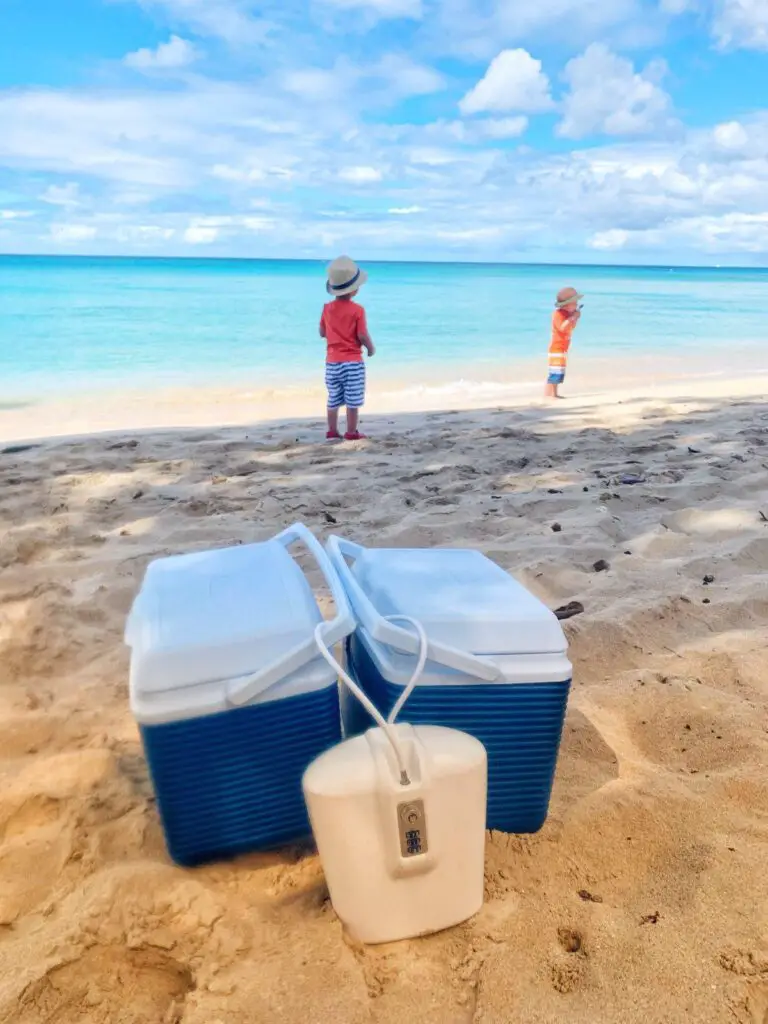 The Safe-Go is a genius product that is a total game changer when traveling with toddlers. This portable safe can attach to your stroller, or beach chair and give you the freedom to chase your toddler without worrying about your valuables.
When we've gone to the beach with our kids, we often spend the majority of the time going in and out of the water and running up and down the beach. I've always been worried about my cell phone and my cash and credit cards when hanging out at the beach with kids.
Although waterproof cases are certainly available, they are awkward to carry and annoying to swim with. The SafeGo keeps our stuff safe while we enjoy the beach. Traveling with this thing made toddler travel so much better!
The Puddle Jumper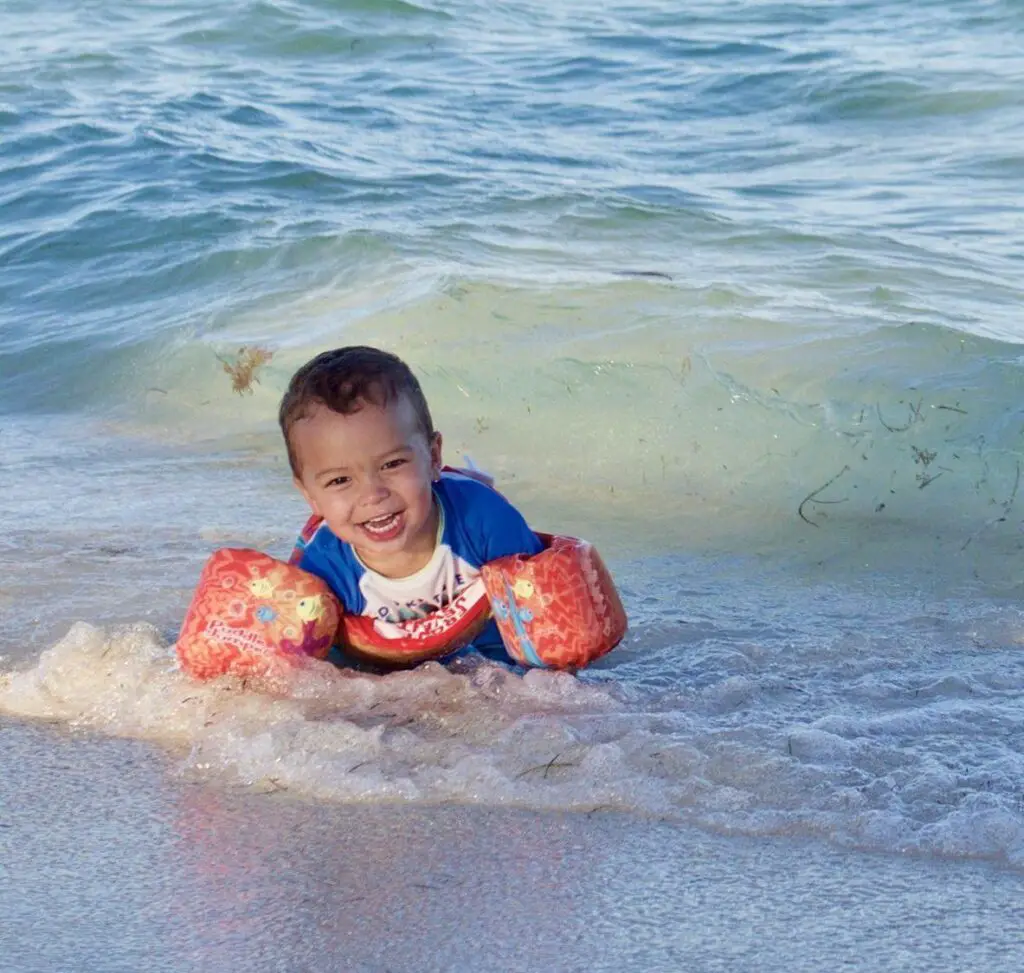 If you are headed to the beach or pool with a toddler, you will not want to forget a puddle jumper. This is the ONLY toddler floatie that you need as it is absolutely the BEST on the market.
The puddle jumper instantly helped my kids be confident and independent in the water. When my kids weren't clinging on to me for dear life, vacations at the beach and pool became that much more enjoyable.
We forgot the Puddle Jumper once on vacation and literally ordered it one day shipping to our resort on Amazon. It is that essential!
Waiting Games
If you are traveling with kids, you are going to feel like you are doing a lot of waiting. Whether is be lining up for attractions or waiting at the airport, waiting is a big part of traveling.
Our favourite waiting game is "I spy" and this has kept our kids busy for hours on long car rides before. You can find a great list of other waiting games for toddlers here.
Taking the Car Seat on The Plane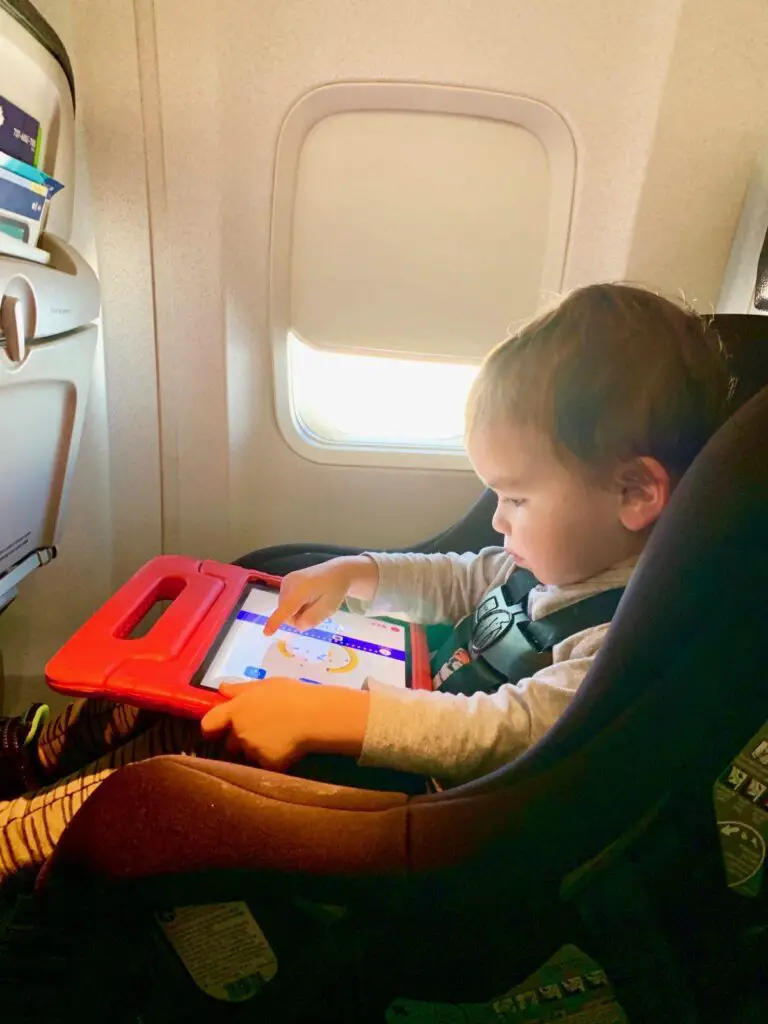 If you are traveling by plane, consider bringing your toddler travel car seat ON the plane. I promise you won't regret it! Bringing the car seat on the plane was such a game changer for us. Our little ones were happy to sit quietly and play when they were strapped in and knew they weren't able to go anywhere.
We traveling with the Cosco Scenera Next which is hands-down the best portable car seat for travel. This car seat is super lightweight and amazingly affordable. Even in the case of airplane damage, you won't be too upset at this price.
Book a room with an extra space for sleeping
Traveling with a toddler typically means early bedtimes and even afternoon naps. This can be less than ideal if you are all staying in one tiny open hotel room. Try to book a room that has an extra space or nook for your toddler to sleep in. In a pinch, a large bathroom or walk-in closet has worked for us! Having an extra bedroom has always meant that we enjoy our trips more! This is one of the reasons we love airbnb with kids.
Bring more snacks!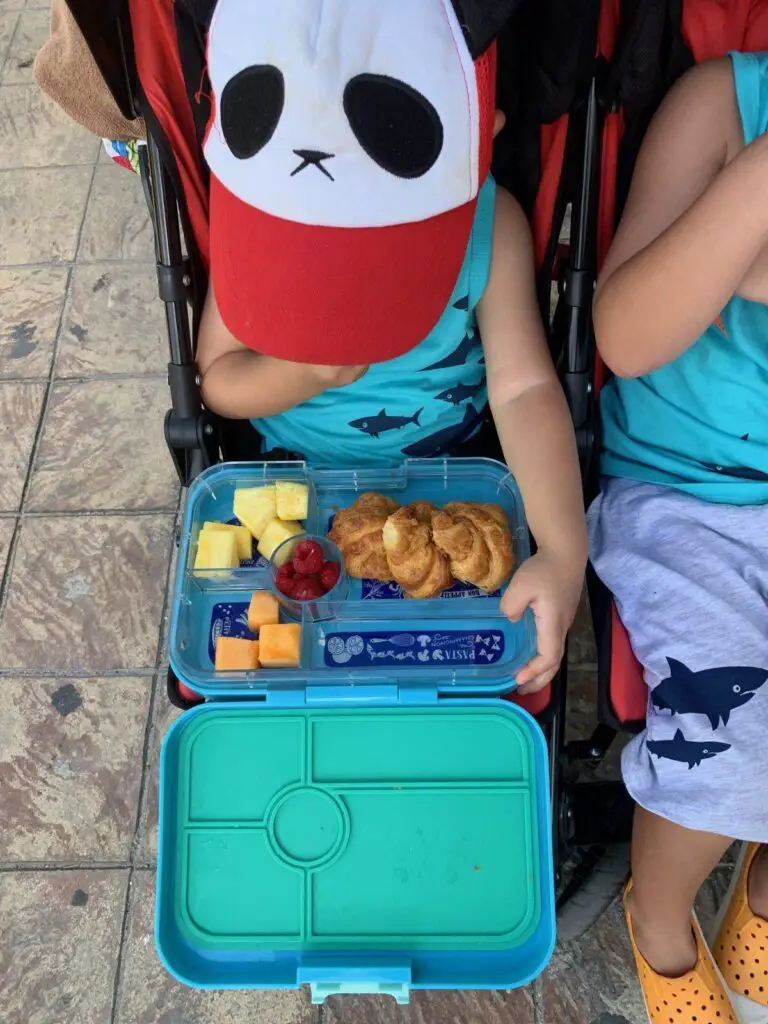 If there is one way to a toddler's heart, it is most definitely snacks. Make sure to bring snacks, and bring more than you think you need. Snacks are great for the airport, while out and about, and even important at the beach. We use our YumBox to pack a box of snacks every day when traveling and it has not failed us yet!
Use Stick Sunscreen
In our house, one sure fire way to cause a meltdown was to bring out the kids sunscreen. Both my kids routinely lost their mind when I even mentioned the idea of sunscreen. I tried all kinds of sprays and creams and each time my kids freaked out more than the next. I even tried putting goggles on my kids so they wouldn't touch their eyes. Update: It did not work!
When I found out that there is sunscreen that looks like a deodorant stick I figured I would give it a try. This stuff has been amazing and my kids have not once melted down about getting this on.
Don't be afraid of a little screen time
When it comes to our regular schedule, I'm pretty strict about screen time with my kids. However, when traveling I am much more liberal with screens. We download Netflix in advance and use our iPads on the plane. Having the iPad means you don't need to pack nearly as much for entertainment, and everyone can relax a little on the plane.
Bring Your Full Size Stroller
Unless you are headed to the narrow streets of historic Europe or on a tiny cruise ship, I really don't see the need for a travel stroller. I've owned many a lightweight stroller, and they've all been terrible!
Nothing will compare to the smooth ride of a full size stroller, and even better, full size strollers will have lots of room to store all the stuff you will be inevitably bringing with kids. We bring our Uppababy Vista whenever we travel with kids. This stroller will even fit our travel car seat in the bottom of its storage compartment. Now that's amazing!
Pack a first aid kit
Unfortunately kids often catch colds on vacation and you will want to be prepared with a travel first aid kit. We always pack children's acetaminophen and ibuprofen on our trips and have had to use these on more than one occasion! We've also had to use oral rehydration for both the kids and adults. I've made a super comprehensive list of everything you'd every want in a toddler first aid kit and you can find it here.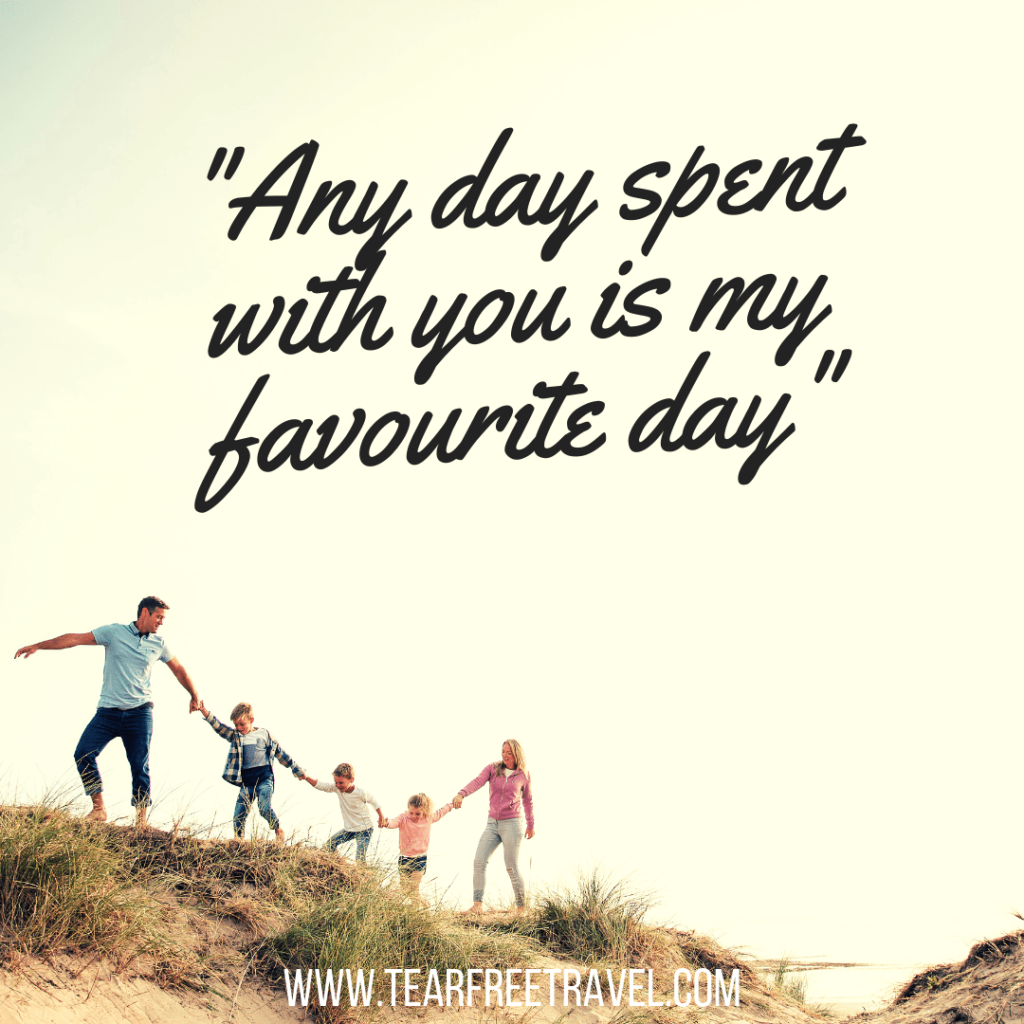 Traveling with a toddler doesn't have to be a disaster! You can have a great trip with your little ones with a little planning, flexibility and determination.
What are your favourite toddler travel tips? Drop me a line in the comments below with your ideas!
Pin for later!